Banana Republic Credit Card Review
The Banana Republic Credit Card review looks at the store credit card's rewards for Banana Republic and Gap purchases. Could other credit cards be better?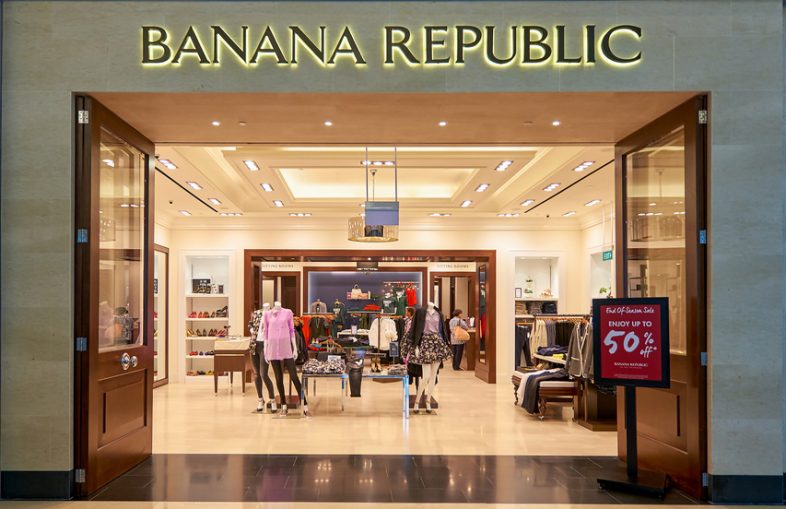 "Would you like to save an additional 15% on today's purchase by signing up for a (insert store name here) credit card?" Like most Americans, you've heard this spiel countless times when making a purchase.
And like many others, you've passed on the offer before hearing about any of the benefits. After all, it's not possible to sign up for every credit card offer.
That would be both very time-consuming and financially irresponsible. But could you be passing on a great opportunity to save big and reap rewards? Are all store credit cards created equal?
In this review, we will look at the two credit cards offered by Banana Republic. As a Gap Inc. brand, some of the BR card benefits apply to other Gap Inc. brands as well, such as Old Navy and - you guessed it - the Gap.
If you do a lot of shopping at any of these stores, one of the BR cards may be a good option for you, but it's certainly not an open-and-shut case.
MyBankTracker reviewed the Banana Republic cards and compared them to other cards with similar benefits. Here is what we found.
Before we take a look at the cards, note that there is a Banana Republic store credit card and a Banana Republic Visa Card.
The Banana Republic store card can only be used at stores under the Gap Inc. brands while the Visa version of the card can be used anywhere that Visa is accepted.
Your credit score will determine which version you receive. People with better credit are more likely to qualify for the Visa version of the card.
Luxe status will simply upgrade the privileges of the BR card that you already have.
Banana Republic Card and Visa Card:
You earn points every time you use the BR Visa card wherever Visa is accepted
Points are redeemable for all Gap Inc. brand purchases
No annual fee
Save on your first online or in-store Banana Republic purchase
Exclusive in-store and online deals for all Gap Inc. brands
Enjoy Visa Cardmember-only benefits, promotions, and offers
Receive an upgrade to the Luxe Card if all the following criteria are met; earn 5000 Reward Points in a calendar year, make the minimum payment due by the due date once you've reached 5000 Reward Points, and keep your account in good standing
Receive a birthday gift if you've made at least one purchase in the last 12 months
Luxe Status:
Earn reward points when you use the Luxe card for all Gap Inc. brand purchases
Receive a quarterly bonus based on a percentage of reward points earned
Take advantage of 'Triple Point' shopping days to get triple reward points on all Gap Inc. brand purchases
No annual fee
Enjoy FREE unlimited alterations on Banana Republic purchases
Use order code LUXE for FREE shipping on all online orders
Bargain shop on the day of your choosing with 'Choose Your Own Sale Day,' an all-day pass
Receive a birthday gift if you've made at least one purchase in the last 12 months
At a quick glance, both BR cards seem to have some solid benefits. If you shop Gap Inc. brands frequently, the cards may be hard to beat. But how much do you really spend at Banana Republic or any of its partner stores? It will determine if the Banana Republic cards are the best for you.
How the Banana Republic Rewards Program Works
The most attractive feature of the Banana Republic cards is the 5 points per dollar spent at BR and its sister brands.
With each point worth $0.01 in rewards, you're getting 5% back on your spending under those brands. With Luxe status, your rewards rate will upgrade to an effective 6% back on those brands. (The extra 1% in rewards will come after every quarter.)
The Luxe status is what truly makes the Banana Republic cards stand out. There are other credit cards other there that can provide 5% rewards on Banana Republic.
To reach Luxe status, you must earn 5,000 points in a calendar year.
If you wanted to only use the card under the brand umbrella, you would need to spend $1,000 to qualify for Luxe status. The status upgrade will kick in within 90 to 120 days after you earn the 5,000 points.
One potential downside is that the rewards can only be redeemed for future purchases at any Gap Inc. brand. You won't be able to redeem them for gift cards, cash back, or statement credit as with many other credit cards.
If you think about it, it also reduces your ability to earn rewards. Because you'll use your rewards for Gap Inc. brand purchases, you won't earn rewards on those purchases.
Savings on a regular basis
For the frequent BR shopper, there are also various ways to score some ongoing savings. As a cardmember, you will receive cardmember-only offers and discounts and free standard shipping.
In the long run, these perks provide increasingly more savings if you take advantage of them more often. In fact, you could save more money with these offers compared to the rewards program of the BR credit cards.
For example, if you get a special discount of 10% off your entire purchase, you're already getting more savings than the 5%-6% rewards from the credit cards.
Ease of Qualification Based on Your Credit Score
Store credit cards tend to require lower credit scores in order to be eligible.They usually have small credit lines and limit where you can use the card.
For instance, you might only get an initial credit limit of $500 and you can only use the card at the stores under the brand that issued the card. This is likely the case for the Banana Republic card -- not the Visa version of the card.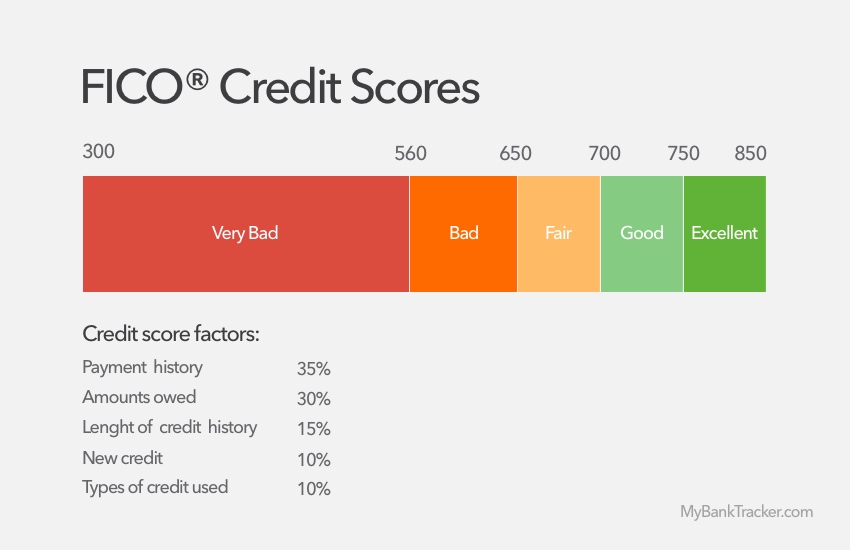 Because of how easy it is to get a store credit card, people who have bad credit can use one to help rebuild their credit.
They just have to remember to make a small purchase from time to time to show activity. Over time, it will increase credit scores enough to qualify for good credit score credit cards.
Let's compare these results to the same spending scenario, using a non-BR credit card, the U.S. Bank Cash+ Visa Signature card:
U.S. Bank Cash+ Visa Signature Card
The is a major competitor to the Banana Republic card because it allows you to earn 5% cash back on the clothing stores category. The category includes Banana Republic and its sister brands.
Because the U.S. Bank Cash+ Visa Signature also lets you choose another category that earns 5% cash back and another category that earns 2% cash back, it is a much better overall credit card than any of the Banana Republic cards.
Furthermore, the cash back means more flexibility with the rewards. With the BR cards, the rewards must be use at BR and the sister brands.
If you don't think you'll spend enough to earn Luxe status with the BR cards, you can go with the to still earn significant cash back rewards on BR purchases.
Meanwhile, you'll still be able to earn plenty of cash back on other spending.
However, the U.S. Bank Cash+ Visa Signature lacks the other perks that come with the BR cards. The special discounts, free shipping privileges, and birthday gifts will be missing from the card.
These benefits probably won't be substantial if you don't spend with the BR brands too often. The card also requires an excellent credit score, which may make it difficult for some people to get.
Read U.S. Bank Cash+ Visa Signature Card Editor's Review
Another card we like: Citi Double Cash
With no annual fee, the is a winner in our eyes -- it's one of the best cash back credit cards.
It offers the ability to earn an effective 2% cash back on all spending.
Because the card provides decent rewards on any purchase, it is good to keep in your wallet. In the long run, it could end up providing more rewards than a card with specific bonus categories.
It doesn't have a complex rewards program that makes it easy for anyone to use.
Read Citi Double Cash Card Editor's Review
Verdict: For Big Spenders at Banana Republic
The Banana Republic cards are a smart choice for people who make a high volume of purchases at Banana Republic and its sister brands.
It is most attractive to people who can reach Luxe status for the extra rewards. Effectively, with Luxe status, you earn 6% rewards on your spending at BR and the sister brands.
Another consideration is that rewards can only go towards purchases at those brands as well.
Also, store cards tend to be easy to qualify for, especially for people who don't have the best of credit. It is a viable strategy for some consumers to apply for store credit cards such as the Banana Republic Card to help rebuild their credit.
Otherwise, you might prefer one of the cash back alternatives that allows you to earn more flexible rewards on various purchases -- not just those with a particular brand.