TJ Maxx Credit Card Review: Best For Frequent Shoppers
If you shop at TJ Maxx brands frequently, the TJ Maxx Credit Card might be right for you. Read our review to find information about rates, rewards & more.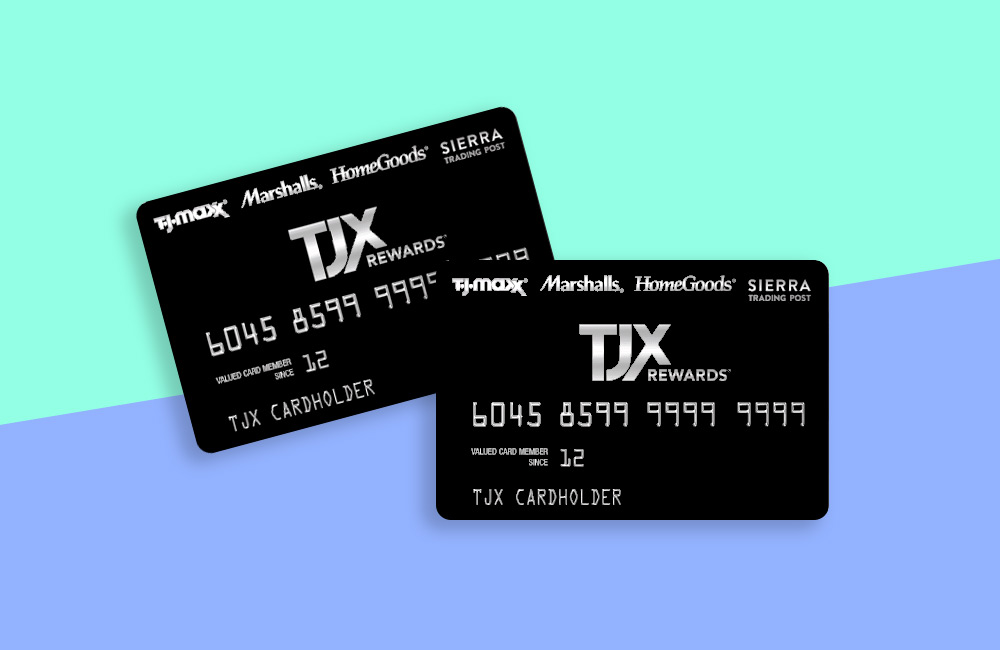 TJ Maxx stores are often popular options for shoppers who are looking for name brand and designer clothing at more affordable prices.
If you frequently shop at TJ Maxx, you may be interested in a rewards credit card that can help you get the most out of your purchases at not just TJ Maxx, but also its family of stores – Marshalls, HomeGoods, and Sierra Trading Post.
Depending on your individual needs, the TJX Rewards Credit Card also referred to as the TJ Maxx Rewards Credit Card, may be a suitable choice.
However, there are also other rewards credit cards that may provide comparable or, even better options.
TJX Rewards Card Features:
No annual fee
10% off first purchase
5x points for TJ Maxx, Marshalls, HomeGoods, and Sierra Trading Post purchases
In this TJ Maxx credit card review, we'll compare rates, fees, and services to other credit cards.
TJ Maxx Credit Card Approval Scores
This card provides two different cards, the store card, which can only be used in TJ Maxx stores, Marshalls, HomeGoods, and Sierra Trading Post stores.
The other card, the TJX Rewards Platinum MasterCard, can be used for any purchase, wherever MasterCard is accepted.
The card you qualify for is dependent on your credit score.
For instance, those with no or low credit are more likely to qualify for the TJ Maxx store credit card than the TJX Rewards card.
You can qualify for the TJ Maxx store credit card with a credit score in the low 600s, while a higher credit score (700+) is needed for the TJX Rewards Platinum MasterCard.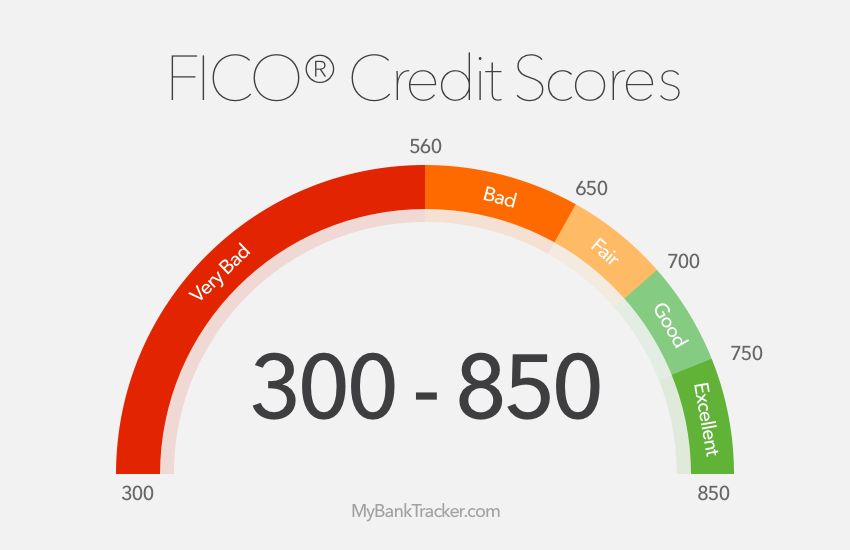 If you have a low credit score, you may not qualify for competing rewards credit cards, which typically require scores in the "excellent" range.
If your credit rating is higher and you can qualify, you can almost always earn more rewards and experience more savings with credit cards like Discover it, Citi Double Cash, and Chase Freedom.
Earning Rewards from TJ Maxx Purchases
If you're looking for ways to earn rewards from purchases at tjmaxx.com, either card will provide value.
Any purchases you make at TJ Maxx, Marshalls, HomeGoods, and Sierra Trading Post will earn 5 points for each dollar spent.
However, the MasterCard version of the credit card also awards 1 point for every dollar you spend on all other purchases. You can then redeem 1,000 points for a $10 rewards certificate.
The Value of Rewards Programs with Competing Cards
The TJ Maxx Rewards program is comparable to other rewards credit cards such as Discover it and Chase Freedom, in which TJ Maxx and other retailers are included periodically in quarterly rotating categories that earn 5% cash back for that quarter.
The disadvantage of these cards is that you have to wait for the category that includes TJ Maxx purchases and it's only for three months of the year.
On the other hand, you can earn a flat rate of rewards for any purchase you make with the card with credit cards like the Citi Double Cash Credit Card, which awards 1% for all purchases, plus another 1% cash back when you pay your bill, totaling 2% cash back.
With the Citi Double Cash, Discover it, and Chase Freedom, you can redeem your rewards for cash, gift cards, and other opportunities that aren't limited to just TJ Maxx shopping.
10% Discount on Your First Purchase
As a new cardholder of either TJ Maxx credit card, you get a 10% discount on your first purchase.
This is a typical promotion for store credit cards, but it isn't especially valuable unless you need to make a large purchase at TJ Maxx or its partner stores right away.
On a $1,000 purchase, this discount is worth $100. Plus, the 5,000 points you earn from those purchases are worth $50 the next time you shop at TJ Maxx.
Other Valuable Sign-Up Offers Provided by Credit Cards
However, many cash back rewards credit cards offer valuable sign-up bonus offers in order to attract new customers.
These bonuses are typically worth approximately $100 in cash back, that you can use for other purchases or even a check.
The currently offers a bonus worth $150 if you make $500 in purchases in your first 3 months of account opening.
Read Chase Freedom Credit Card Editor's Review
The Discover it provides new cardholders a slightly different offer, doubling the cash back you earn in your first year.
Both cards allow you more freedom in the bonus rewards you earn as a new cardholder and doesn't limit your spending to just TJ Maxx stores to use it.
No Annual Fee Credit Cards
One of the most important factors in choosing a credit card is whether or not there is an annual fee that you need to weigh its benefits and rewards against to determine if it's worth carrying.
Fortunately, there is no annual fee for either TJ Maxx card, so it won't necessarily cost you anything to just hold on to the card until you go shopping at one of the stores.
However, there are many other rewards credit cards available which also do not charge annual fees, so this isn't an advantage that places the TJ Maxx cards above the others.
The Discover it, Citi Double Cash, and Chase Freedom are all rewards credit cards which also do not charge annual fees.
Managing TJ Maxx Credit Card Interest Rates
Because store cards are often easier to qualify for than other credit cards, they also typically carry higher APRs. The TJX credit cards are no different, and both carry and high APR.
With either card, it's crucial that you are diligent in paying your balance in full each month in order to avoid racking up high amounts of interest.
If you have a low credit rating, this could be a convenient way to build your credit toward a higher credit rating.
If you consistently carry a balance from month to month, it's best to use a low-interest credit card, even if it doesn't offer rewards. The APR can end up canceling out any rewards you earn with the card.
Special Financing and 0% Introductory APR Offers
The TJ Maxx Credit Cards are also among the few cards not providing new cardholders with a special financing or 0% introductory APR offer, where you could save money if you pay down your balance within a certain amount of time.
In addition, many rewards credit cards include 0% APR on both purchases and balance transfers, which can save you money when you transfer and pay down a balance on another card with a high APR.
The Discover it Card gives new cardholders a 0% intro APR for 12 months on purchases and balance transfers, and the Chase Freedom Card gives you 0% intro APR on purchases and balance transfers for 15 months.
Further, both cards start at a much lower APR when the introductory period ends.
Is the TJ Maxx Credit Card for You?
The TJX Credit Cards are decent credit cards for those who frequently shop at TJ Maxx, Marshalls, HomeGoods, and Sierra Trading Post stores.
You won't be able to earn the same amount of rewards at these stores the entire year with any other credit card.
If you typically shop at these stores on a regular basis, you can earn a significant amount of rewards that you can, in turn, use on your future purchases.
Plus, if your first purchase is large enough to benefit from the 10% discount and you've had any credit problems in the past, your best bet might be the TJ Maxx store card.
However, if you only shop at these stores once in a while, and you can qualify for one of the other rewards credit cards on the market, neither of the TJ Maxx credit cards is especially ideal.
There are many other cards available that allow you to earn rewards on all purchases you make and redeem them later for cash and other opportunities.
Plus, you have a better chance at more valuable sign-up bonuses and lower APRs with the other credit cards, which can save you hundreds of dollars in the long run.