Discover it Cash Back Credit Card 2023 Review
The Discover it Credit Card is noted for its 5% cash back program, no annual fee, free monthly FICO credit score, and more perks in this review.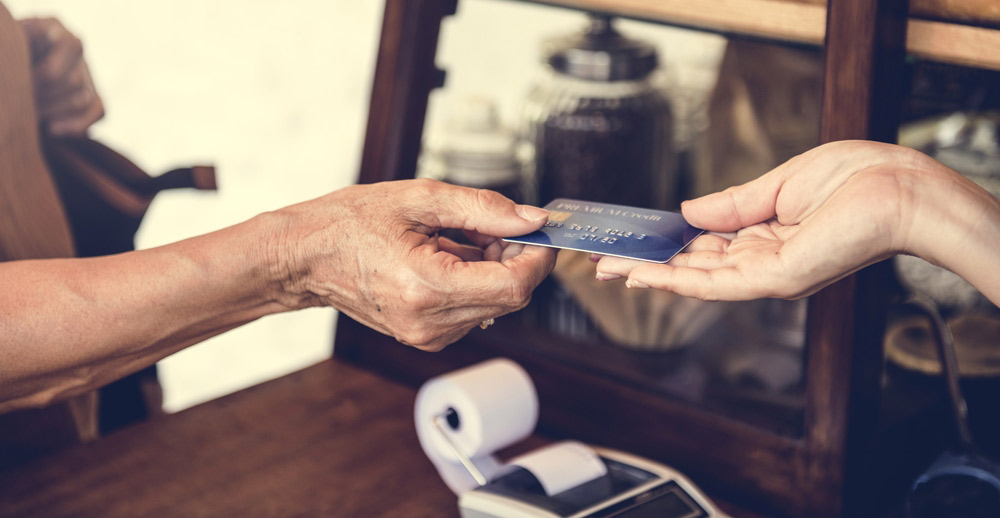 The Discover it credit card is designed to help you earn high amounts of cash back throughout the year.
Its most defining feature is a cash back program that offers 5% cash back on spending categories that change every three months, in addition, a base 1% cash back on everything else.
Furthermore, it provides convenient benefits including no foreign transactions fees, no first late-payment fee and free monthly FICO credit scores.
If you are considering applying for Discover it, let's take a closer look at the perks and rewards, and pros and cons. to see if this credit card is right for you.
Top Rewards and Perks of the Discover it Credit Card
Discover it Cash Back Card Pros & Cons
The Discover it card offers great rewards and perks that it make it the ideal card for earning cash back on everyday purchases. We've highlighted some of the cards greatest features below:
Dollar-for-dollar match of all the cash back you've earned at the end of your first year (only for new card members).
No annual fee.
1% cash back on purchases after your first year.
5% cash back in rotating categories that change each quarter (up to $1,500).
Cash back never expires and you can redeem it at any time.
Use the cash back instantly at the Amazon.com checkout.
Freeze your account in seconds with an on/off switch.
No late fee for your first late payment and paying late won't raise your APR
No foreign transaction fee – great for international travel!
Free TransUnion FICO Credit Score with each monthly statement.
Discover it Card Overview
If the rewards and perks aren't enough to hook you, then maybe the Discover it customer reviews will do the trick.
Discover it is very popular with its customers. From the cash back rewards to the user-friendly online banking system to rave customer reviews, Discover it customers are overwhelmingly happy with everything this card has to offer.
With a long list of rewards and rave reviews, it's easy to jump right in and apply. However, credit cards are not one-size-fits-all. Here are some guidelines to help you decide if Discover it is right for you.
Best for people who:
Are planning a large purchase -- Take advantage of the double cash back rewards and get more money in your pocket.
Like to use a credit card for everyday purchases -- Pay it off in full each month and you'll actually earn money as you spend it.
Travel internationally – Discover it has no foreign transaction fees, so you'll keep more of your hard-earned vacation money.
Want to pay off high interest credit card debt – Make a plan to knock out that debt with the help of a balance transfer. You'll also get your free FICO score each month to help track your progress.
Are worried about credit card fraud – If you misplace your card or notice any unusual transactions, you can freeze your account in minutes through the mobile app or website. Discover it also monitors every purchase and alerts you to anything that looks suspicious.
Not great for people who:
Have poor credit history – Because of the awesome rewards this card offers, you'll need to have good credit to qualify.
Have no credit history – Even though some reviewers say Discover it was their first credit card, you should have some positive credit history before you apply. Paying a car loan or student loan on time is a good way to start building credit.
Want air miles – Some cardholders prefer to get air miles over cash back rewards, which Discover it doesn't offer.
Can't pay the balance in full – After the introductory period, you'll start to rack up interest on your balance due, which can eat up any cash back you've earned. You'll really only come out on top if you pay the balance in full each month.
Current offers and APR
Right now, Discover it is offering 0% APR for the first 14 months on purchases and balance transfers.
If you want to get a low APR, here are some ways to improve and maintain your creditworthiness:
Always pay your bills on time. Setting up automatic bill pay is the easiest way to just set it and forget it!
Keep your credit to limit ratio below 30%. The more credit you use, the more perceived risk you pose to creditors, which can increase your APR. So try to use 30% or less of your available credit.
Don't close old credit accounts you aren't using. Usually, the longer you have good credit history, the better your APR is. So keep those old, healthy credit accounts open.
Final Verdict
One of our favorite features of Discover it is how easy to actually use your cash back rewards once you earn them.
Unlike some other credit cards that offer cash back in small increments over time, Discover it credits the entire amount each month.
The cash back also never expires, so you won't feel pressure to spend it until you are ready.
Finally, the instant cash back credit at Amazon's checkout it a unique perk that makes it easy to redeem this reward.
We also like the ability to earn 5% cash back on a series of rotating categories.
Discover also makes it easy to earn this bonus -- if your spending is similar to most American households, you can take advantage of many of the categories.
For example, from April to June, you can get bonus cash back on restaurant and movie purchases and from July to September, it's home improvement and Amazon.com.
And the stores that qualify for 5% cash back on purchases aren't obscure – even Uber and Lyft make the list.
But given the long list of rewards, no annual fee and superior customer service, Discover it tops our list of best cash back credit cards.
Ultimately, Discover it is ideal for someone with good credit, who can pay off their credit card bill in full every month and wants to earn cash back and access perks that will help save money in the long run.
If you don't qualify for Discover it right now, don't worry. Consider this motivation to improve and build your credit history. When you do, all your hard work will pay off. Literally.