Discover it Cashback Match 2023 Review
With credit cards, you can earn various welcome bonuses for cash back or travel. Discover's approach is to double all rewards that you earn.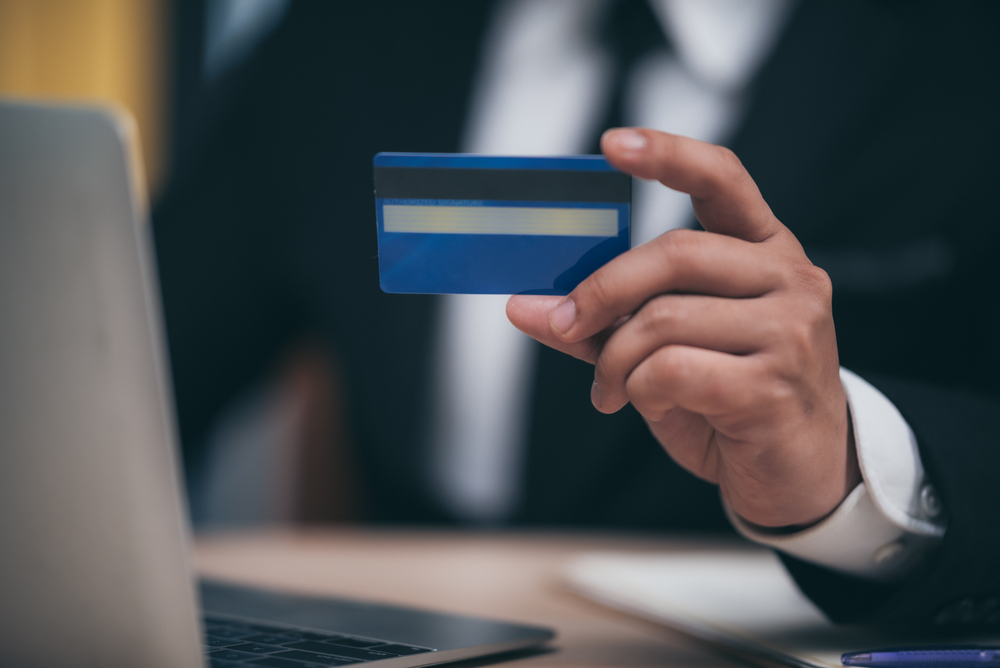 Many cash back rewards credit cards entice you with a big cash back bonus up front. Discover, on the other hand, takes a slightly different approach to its cash bonus program.
The Discover it Cashback Match program doubles all the cash you earn during the first year of membership with a Discover cash back rewards card.
The matching bonus also applies to the Discover it Miles card. You'll get twice the cash or twice the miles just for using your card.
If you're thinking of getting a new credit card with Discover, you'll want to read up on Cashback Match first.
To save you some time, we analyzed how it works and how it compares to other introductory cash bonus offers.
Discover it Cashback Match: How It Works
The Discover it Cashback Match is fairly easy to understand. When you sign up for a card that's eligible for the program, Discover will match all the cash back you earn during the first 12 months.
The match typically shows up in your account within two months after the first year of owning the card.
Cards that are eligible for the match include:
Discover it Student Gas & Restaurants
NHL Discover it card
You don't have to do anything special to earn the match. You just have to use your card to make purchases that earn cash rewards.
The same goes if you've got the Discover it Miles card. That's a nice change from rewards cards that require you to hit a minimum spending limit before you can snag a bonus.
There's no cap on how much cash back you can earn through the matching program.
For example, if you earn $300 back the first year, Discover would match it with another $300. Likewise, the Discover it Miles card doesn't restrict how many miles you can earn.
If you earn 5,000 miles with your card the first year, you'll automatically get another 5,000 miles after your first anniversary.
As far as limitations go, the main stipulation is that the offer is only good for new cardmembers. That means if you already have a Discover credit card that's not enrolled in the Cashback Match program, you wouldn't be eligible.
Maximizing Your Cashback Match Bonus
Now that you know how the program works, it's time to dig a little deeper. We have some pointers on getting the most cash back possible when taking advantage of the match.
Shop Discover Deals
Discover Deals is Discover's online shopping portal. This is where you'll find opportunities to score extra rewards when you shop at selected Discover partners.
Besides that, you can also scoop up some money-saving discounts on a variety of purchases.
The minimum cash back rewards rate is set at 5% but there are some merchants that increase it to 10% or even 20%.
For example, you can earn 10% cash back when you shop Brookstone.com, book a cruise with Carnival cruise lines, or stock up on supplements from GNC. In the past, retailers like FTD and Teleflora have offered 20% cash back.
The best part about shopping Discover Deals is that you can stack your cash back rewards. Let's say the current quarterly bonus is 5% cash back at department stores.
You head to Discover Deals and find a 10% cash back offer at Saks Fifth Avenue.
If you click through the portal to shop and use your card to pay, you can earn 15% cash back, which becomes an effective 30% cash back with the match.
That's a great incentive to shop through the portal as often as possible.
Many of Your Favorite Stores Sell Gift Cards
Remember that you can buy gift cards as presents or future purchases. Your favorite stores are likely to carry their own gift cards or gift cards to other stores.
Where you should buy those gift cards ultimately depends on which Discover rewards card you're using.
For example, let's say you've got the Discover it Cash Back card. This card pays 5% cash back on select bonus categories that rotate each quarter, on up to the first $1,500 in purchases.
The bonus categories may include things like home improvement stores, warehouse clubs, and shopping at Amazon.com.
The Discover it Gas & Restaurants card, on the other hand, pays 2% cash back at gas stations and restaurants, on the first $1,000 in combined purchases each quarter.
With both of these cards, you earn unlimited 1% cash back on purchases that don't fit into the bonus categories.
Again, you can use the gift cards you purchase yourself or store them away as holiday and birthday gifts. Either way, you're getting the benefit of the regular cash back bonus, as well as the cash back match.
Tip: It doesn't matter what you buy at a store. Where you buy something is what matters. If Discover it Cash Back offers 5% cash back at grocery stores, you can earn 5% cash back if you buy gift cards at supermarkets.
Refer Friends and Family
If you open a new Discover credit card account and you're happy with it, be sure to spread the word. You can get a $50 cash back bonus for making referrals.
To qualify, the person you refer has to use a referral link you provide. They then have to be approved for a new account. You can get up to 10 referral bonuses a year. That's another $500 cash back Discover will match.
How Does the Discover it Cashback Match Program Compare?
As we mentioned earlier, most cash back credit cards that offer a bonus do so in the first few months after you open an account.
Typically, you have to make a certain amount of purchases before the bonus kicks in. For instance, you may have to spend $1,000 in the first 90 days to get a $100 cash bonus.
We decided to break down the finer points of two popular cash back cards to show you what you could be missing out on.
Chase Freedom Flex
First up is the . This card is similar to the Discover it Cash Back card. You earn 5% cash back on categories that rotate each quarter.
The spending cap is the same, at $1,500. Once you hit that limit, you earn 1% cash back, plus 1% back on all other purchases.
This card also has a welcome bonus when you spend $500 in the first three months. Effectively, that works out to a rewards rate of 30%.
If you were to spend $500 with your and earn 5% back on those purchases, that would come to $25. With the match, you're up to $50 but still nowhere near what the Freedom card offers.
Read Chase Freedom Credit Card Editor's Review
Blue Cash Preferred Card from American Express
Next is the . With this card, you earn 6% cash back on the first $6,000 in U.S. supermarket purchases each year; 1% thereafter.
*See Rates & Fees. Terms Apply.
Discover Cashback Match Comparison
| Card | Sign-up bonus | Minimum spending to earn sign-up bonus | Time to meet minimum spending |
| --- | --- | --- | --- |
| Discover cards | 2x your spending | None | 12 months |
| Chase Freedom | $150 | $500 | 3 months |
| American Express Blue Cash Preferred | $150 | $1,000 | 3 months |
To match that with the Discover it Cash Back card, you'd need to make at least $3,500 in purchases on the 5% bonus categories the first year.
It doesn't sound too difficult but if the bonus categories don't reflect your regular spending habits, you could have a tougher time reaching that threshold.
Read Blue Cash Preferred Card from American Express Editor's Review
Is the Discover Cashback Match Program Right for You?
The Discover Cashback Match program is designed for spenders who like earning extra cash rewards but don't want to have to jump through hoops to do it.
This card isn't really suited to someone who likes to get a cash bonus right off the bat.
If you're going to try and cash in on the match program, we'd recommend the Discover it Cash Back card.
The 5% quarterly cash back bonus, paired with the opportunities available on Discover Deals, means you're going to get more bang for your buck when making purchases.
Remember to review the bonus calendar first to make sure the categories are a good fit.
See the rates & fees for the mentioned American Express cards: Blue Cash Preferred from American Express (Rates & Fees; terms apply).