The Best Discover Bank Credit Cards of 2023 Review
Trying to decide if Discover is the right credit card issuer for you? Here's a list of their top credit cards, there's one for every type of spender.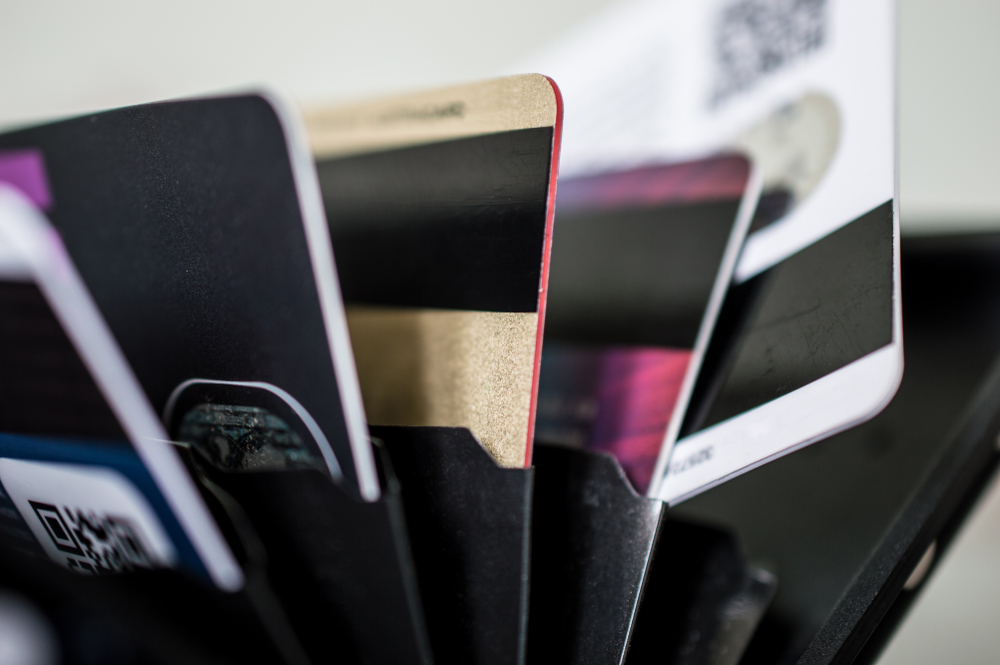 As one of the largest and most popular credit card issuers, you can expect a wide variety of different credit cards from Discover.
From rewards credit cards that offer cash back or miles when you travel to those designed for students or consumers rebuilding credit, you will likely find a card that suits your needs.
If you're considering a Discover credit card, here's what you need to know about the best ones, as well as the one that we recommend the most.
Discover it® Cash Back Credit Card
The Discover it credit card is one of the brand's most well-known. This card provides a number of features as well as a popular cash rewards program.
The cash back program offers 5% cash back on spending categories that change every quarter. These categories often include restaurants, gas stations, drugstores, home improvement, movies, and more.
You may be worried that the categories would be random, but Discover has a history of using categories that are appropriate for the season.
There is a limit of $1,500 on spending per quarter that will earn the 5% cash back. So, that's a maximum of $75 cash back earned through these categories per year.
After hitting this cap, you will still earn 1% cash back, which applies to all purchases anyway.
Tip: If possible, try to time large purchases so that you'll earn 5% cash back when the right quarter arrives.
Discover it is a well-rounded credit card for people who want to earn cash back on their spending.
It is especially ideal for those who pay off their balances in full on a monthly basis (ensuring that the cash back earned isn't eaten up by interest charges).
Discover it® Miles Card
The Discover it Miles credit card stands out for being a very simple travel rewards credit card. (Technically speaking, it can also be a simple cash back credit card.)
The travel rewards program offers 1.5 miles per dollar spent on all purchases. The value of each mile is 1 cent. You can redeem your miles as a statement credit for travel purchases made within the last 180 days.
Essentially, you use the miles to "erase" your recent travel spending.
You can also redeem the miles for cash back at the same value. Therefore, you can also treat the Discover it Miles card as a cash back credit card.
This card is great for anyone who doesn't have any specific spending habits and wants to earn decent rewards on all their spending.
It offers great flexibility as to how you can use your rewards. (For example, the annual in-flight WiFi credit is a nice bonus for frequent travelers).
Discover it® Student Cash Back
For college students who are starting to build credit, finding the right card can be difficult and overwhelming.
The Discover it for Students card is a popular card that can help students build a positive credit history and earn rewards on the way there.
This card is best for those who are college students working on building their credit scores.
If you can manage quarterly rotating categories, you have an opportunity to earn more cash back than most other student cards offer. Plus, there are extra benefits such as the reward for getting good grades.
Discover it® Student Chrome
If you are a student and you spend mostly on gas or restaurant purchases, the Discover it chrome for Students is a better option.
Like the other student credit card, you also get a bonus for good grades. The decision between the two cards for college students is dependent on the types of purchases you plan to make with the card.
Students who drive often and tend to eat out may earn more cash back with the fixed cash back categories of the Discover it chrome for Students card.
Discover it® Secured Credit Card
If you're working on rebuilding your credit, you might find it difficult to qualify for an unsecured card.
The Discover it Secured Credit Card provides an opportunity to carry a Discover card and rebuild your credit while earning rewards.
The secured card from Discover is ideal for those who want to rebuild their poor credit.
As you make your payments on the card, your activity is reported to the three major credit bureaus (Experian, TransUnion, and Equifax). This can result in a better credit rating over time if you don't pay late or miss any payments.
Note that you'll have to put down cash as a security deposit to obtain this card (as is the case with all secured credit cards).
Unlike other secured cards, there isn't an annual fee or a bunch of other extra fees you have to pay.
However, like most secured credit cards, the APR is high. It is crucial that you pay your balance in full each month to avoid paying hefty interest charges.
Another standout feature is the ability to earn cash back rewards, which is rare for secured credit cards, which are usually focused more on helping people improve credit rather than earn rewards.
Finally, the Discover it Secured Credit Card can turn into an unsecured credit card if you show that you can use a credit card responsibly. (The security deposit is returned to you while you can continue to use the card.)
Handy Benefits Found With All Discover Cards
Before pointing out the best card out of this group, you should know of the long list of benefits that make Discover credit cards attractive to consumers.
These perks are why Discover credits cards outshine many other credit cards available. They will either help save money, earn more rewards, or provide more convenience to the cardholder.
Discover Deals for More Rewards
Discover Deals is the name of the online shopping portal that is available to Discover credit card customers with cash back cards.
When you click through to a participating online retailer and make an order, you'll earn bonus cash back on top of the cash back that you'll normally earn through your Discover credit card.
The minimum bonus cash back from Discover Deals is 5%. Major brands include Apple, Walmart, Macy's, Sam's Club, and hundreds more.
Free FICO Credit Scores to Track Progress
Discover provides free monthly FICO credit score updates to all of its credit card customers. This is a very important perk because these credit scores are the same ones used by lenders to approve or deny loans.
Typically, you'd have to purchase a FICO score for $20 every time.
You have a major advantage by knowing your FICO score.
If you notice any drops in your score, you can review your debt situation to see if you have too much debt. By catching a major score drop, you might catch a case of identity theft and be able to respond quickly.
The free FICO scores are also helpful when you're planning to take out a major loan such as a mortgage or auto loan.
You can see when your credit rating is good enough to begin the application process. If it isn't high enough, you can take the steps to boost your credit score.
Use Discover Card Internationally Without Fees
Discover made it a rule to waive all foreign transaction fees. Most other credit cards charge a foreign transaction fee of 3% when the card are swiped to pay for something abroad.
For frequent travelers, the fees can become rather expensive.
Because all Discover cards don't charge this fee, they can all be used during international trips without fear of racking up foreign transaction fees.
No Trouble for Paying Late
A single late payment can have many negative effects on your money and your credit.
Credit card companies will usually hit customers with a late payment fee (typically around $35). It also gives them license to raise your interest rate (roughly 30% APR).
For all Discover cards, you will not have to pay a fee for the first time that you miss the payment deadline. (You could face the late payment fee starting with the second late payment.)
Additionally, you won't have to worry about the penalty APR on your first late payment.
To make it easier for customers, Discover also gives them until midnight of the due date to complete a payment. Other credit cards issuers will only count the payment if it is made by 5 pm to 6 pm.
Generally, you have plenty of room for minor mistakes here and there. But, it's best to practice good payment habits early on to prevent escalating effects in the future.
Lock Your Card to Stop Fraud
Losing your credit card or having it stolen can be a major inconvenience.
Discover gives you an edge in such situations by allowing you to lock your credit card through your online account or Discover's mobile app if you lose your card.
It will help minimize the fraudulent spending that anyone can make on your card.
If you have to find your credit card, you can simply reactivate it.
Best Overall Discover Credit Card
Overall, the best Discover credit card is Discover it because of the great cash back program - it is one of the best cash back credit cards.
Although the 5% categories change each quarter, it is still one of the highest cash back rates available.
Furthermore, with the Discover Deals program, you can earn hundreds of dollars in bonus cash back per year.
Combined with the various benefits that are standard on all Discover credit cards, it stands out as the best of the bench.