Discover it Secured Credit Card 2023 Review
The Discover it® Secured Credit Card is reviewed for being a credit card that helps build good credit while also offering cash back. It also can be upgraded.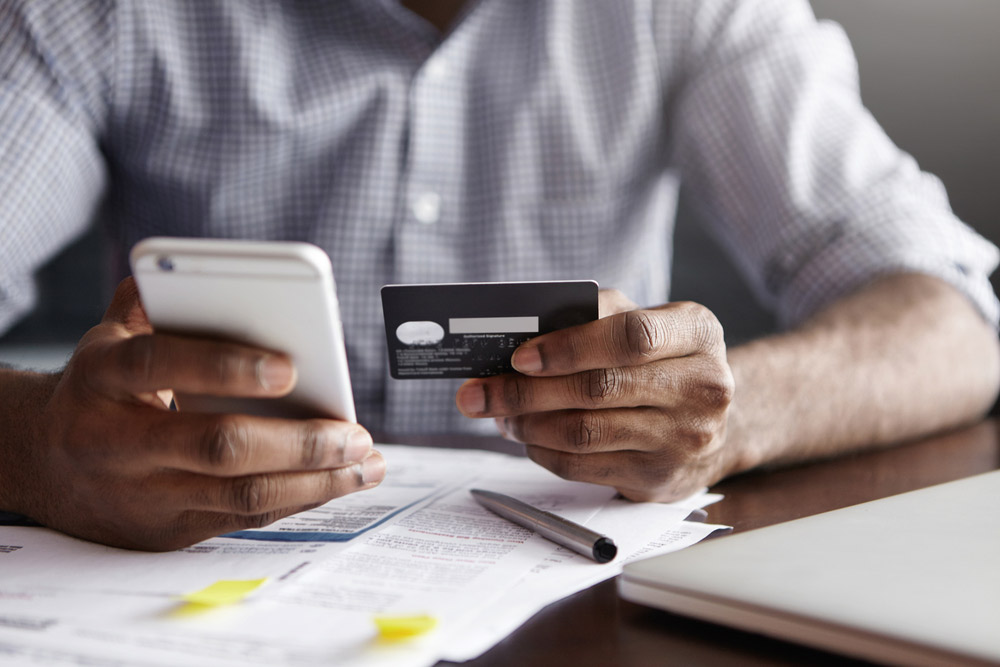 A secured credit card can help you establish credit for the first time or get your score back on track after a past mistake.
The Discover it Secured Credit Card is a solid pick if you want to do either and earn some cash back rewards in the process.
This card is almost identical to the regular Discover it card, with a few small exceptions. We have all the details on how the card works and how you can use it to improve your credit.
Dive in with us as we take a look at what this card has to offer.
Discover it Secured Card Pros & Cons
What Are The Main Card Benefits and Features?
The Best Reason to Get The Card: Cash Back Rewards
Secured credit cards are typically designed to be used for building credit. The fact that the Discover it Secured card also lets you earn cash back is a definite mark in its favor.
Currently, this card pays:
2% cash back at restaurants or gas stations on the first $1,000 you spend each quarter
Unlimited 1% back on all other purchases
To make the deal even sweeter, Discover will match all the cash back you earn during the first year, dollar-for-dollar.
Here's an example to give you an idea of what that bonus could be worth:
Let's say you spend $1,000 each quarter at restaurants and gas stations, which comes to $80 in cash back for the year.
You also spend another $1,000 each quarter on miscellaneous purchases, which adds up to $40 annually.
If Discover matches what you've earned, that's $240 dollars you'll get back, which is a nice incentive to choose this card over the competition.
How to Apply
If you've never had a secured credit card before, here's a quick rundown of what to expect.
When you fill out the application for the Discover it Secured card, you have to provide your personal details, including:
Your name
Date of birth
Social Security number
Address and phone number
Email address
Employment status
Gross annual income
Monthly housing payment
Mother's maiden name
You also have to let Discover know whether you have a checking and savings account in your name. That's important because unlike a traditional credit card, secured cards require a cash deposit to open an account.
The cash that you put up doubles as your credit line. So if you open an account with a $300 deposit you'll have a $300 credit limit.
When you make a purchase, the amount is subtracted from your credit line. Money is added back to your available credit when you make a payment.
One thing to keep in mind is that Discover will check your credit history when you apply.
If you've got any serious black marks on your credit, like a recent bankruptcy or a foreclosure, that could hurt your chances of getting approved.
Other Card Perks
Besides those great cash back rewards, you can get a few more extras with this card. They include:
Monthly Account Reviews
After the first year, Discover will review your account on a monthly basis to see if they can switch you over to an unsecured account.
If you get the green light for a regular Discover it card, 100% of the security deposit you put up will be refunded.
Security Protection
Your card comes with an on/off switch so you can freeze your account at any time to prevent new purchases.
If an identity thief uses your card to make fraudulent purchases, you're covered by Discover's $0 liability guarantee.
All Discover it cards also have EMV chip protection.
When you use your card at a store that has a chip reader, it creates a unique transaction code that makes it very difficult for hackers to steal your information. That's a big relief if you're worried about identity theft.
Easy Rewards Redemption
You can redeem your cash back rewards at any time, without having to meet a minimum requirement first.
Your rewards never expire so you can let them pile up until you're ready to use them.
If you do a lot of shopping at Amazon, you can redeem your cash back instantly at checkout.
Best Rates and Minimal Fees
The Discover it Secured card comes with minimal fees but we thought it would be helpful to include a list of them so you know exactly what you're paying. Currently, the fee schedule looks like this:
Discover it Card Fees
| Discover it® credit card | Fees |
| --- | --- |
| Annual fee | None |
| Balance transfer fee | 3% of the transfer amount |
| Cash advance fee | $10 or 5% of the advance amount, whichever is greater |
| Foreign transaction fee | None |
| Overlimit fee | None |
| Late payment fee | $0 for the first late payment; after that, up to $40 |
| Returned payment fee | Up to $40 |
While this card lets you take cash advances and transfer balances, you do have to pay interest on those transactions.
Cash advances can be especially costly in terms of the annual percentage rate or APR. If you don't know what that is, it's an interest rate that determines how much you'll pay in finance charges each year.
The Credit Card charges different APRs for different transactions.
Who Should Get This Card?
The Discover it Secured card's cash back structure really sets it apart from the crowd.
We'd recommend this card to anyone who wants to be able to save money while they build or rebuild their credit.
One thing to consider, however, is the purchase APR.
If you normally carry a balance, the interest this card charges could wipe out any rewards you earn.
Unless you can always pay in full, you may want to shop around for a secured card with a lower rate.