Discover it Chrome Gas & Restaurants Credit Card 2023 Review
Discover it Chrome is reviewed for its cash back program that gives 2% cash back at gas stations and restaurants along with free credit scores.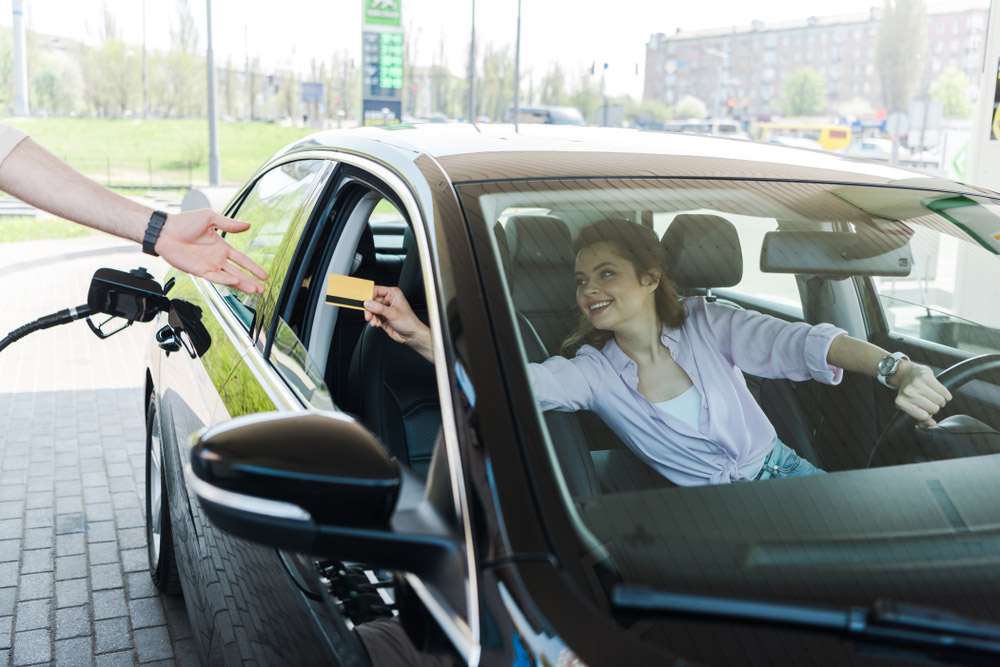 Cash back credit cards are a great way to save as you spend. The Discover it Chrome card is designed for anyone who wants to get the most cash back at gas stations and restaurants.
You'll earn 2% back on these purchases, plus 1% back on everything else, all with no annual fee.
Besides cash back rewards, this card also comes with some nice extras like free FICO score access, no foreign transaction fees, the Freeze It on/off switch and discounts on shopping.
Keep reading to learn more about what makes the Discover it Chrome card an outstanding cash back option.
Discover it Chrome Card Benefits
Discover it Chrome Card Pros & Cons
Pros
Cons

Good for people who want to earn high cash back for everyday purchases, especially at gas stations and restaurants
No annual fee
No foreign transaction fee
Discover matches cash back earned in your first year dollar for dollar
No over-limit fee and no late fee the first time you miss the due date
User-friendly online banking system

No travel rewards
Penalty APR if you carry a balance month-to-month
2% cash back is limited every quarter
The Discover it Chrome card has a laundry list of features that are designed to make saving money easier.
MyBankTracker has included the most valuable benefits the card offers below:
Cash rewards
As mentioned earlier, this card pays 2% back at gas stations and restaurants, plus 1% back everywhere else. We'll break down the finer points of the cash back rewards program a little later.
Cash back match
Discover matches the cash back you earn in the first year dollar for dollar. That's a nice incentive to use the card on a regular basis.
No annual fee
Some cash back cards tack on a pricey annual fee, which detracts from the rewards you're earning. The Discover it Chrome card has no annual fee at all.
Easy redemption
There are no complicated redemption rules with this card. You can redeem your cash back at any time and in any amount for statement credit, gift cards or a deposit into your bank account.
You can even use your cash rewards to make a charitable donation or pay at the checkout when you shop Amazon.com.
No foreign transaction fee
Discover doesn't charge any foreign transaction fees whatsoever. That means you won't pay anything extra to use your card when you travel internationally.
Save on shopping
The Discover Deals shopping portal serves up big-time savings at nearly 200 merchants online.
Main Highlight: 2% Cash Back at Gas Stations and Restaurants
By far, the best thing about the Discover it Chrome card is its cash back program.
The rules are fairly simple: you always earn 2% back at gas stations and restaurants, on the first $1,000 in combined purchases each quarter.
Once you hit the $1,000 quarterly limit, you'll keep earning unlimited 1% back on gas and restaurant purchases. You always get unlimited 1% back on anything that doesn't fit into either one of these categories.
If you max out the bonus for the year, that adds up to $80 cash back. To hit that goal, all you need to do is spend $333 a month, which comes out to just over $75 a week.
That shouldn't be too difficult to do if you fill up regularly or grab lunch out every now and then.
Here's a quick example of how much you could earn back the first year:
Gas and restaurants = $4,000 x 2% back = $80
Gas and restaurants = $4,000 x 1% back = $40
Misc. purchases = $6,000 x 1% back = $60
Total spending = $14,000
Cash back earned = $180
First year cash back bonus = $180
Total cash back = $360
Bottom line, the more you spend, the more cash you'll put back in your pocket. Your cash back never expires so you can keep letting it pile up until you're ready to use it.
Tip: Use your Discover it Chrome card to buy gift cards to your favorite retailers from the gas station if you don't normally spend a lot on gas.
Card Rates and Fees
Earning cash back won't save you all that much if you're spending a lot on fees. Fortunately, the Discover it Chrome card doesn't come with lots of added costs.
We already mentioned that the card has no annual fee or foreign transaction fee.
There's also no overlimit fee and no late fee the first time you miss the due date. After that, the late fee can go up to $40. There's also a returned payment fee of up to $40.
The balance transfer fee is a flat 3% of the amount you're transferring. The cash advance fee is $10 or 5% of the advance amount, whichever is greater. Those fees are pretty comparable to what other cash back cards charge.
The annual percentage rate (APR) for purchases and balance transfers is a variable rate based on your creditworthiness. The best way to avoid interest charges is to always pay in full.
One nice thing about this card is the fact there's no penalty APR if you pay late. With other cards, your rate can climb up to 29.99% if you slip up and miss a payment.
Card Protections
Discover takes protecting your information seriously and the it Chrome card comes with several built-in security features, including:
Freeze It
With Freeze It, you can switch your account on and off to prevent new purchases, cash advances or balance transfers. That can come in handy if you're worried about someone using your card to make fraudulent purchases.
EMV chip technology
Every Discover it Chrome card has an EMV security chip. This chip assigns a unique code to your card when you use it in a store so that hackers can't duplicate your information.
$0 fraud liability guarantee
If someone were to get a hold of your card and use it make unauthorized purchases, Discover won't hold you responsible for the balance.
Security monitoring
It can take weeks to realize that your card has been compromised if you're not paying attention. Luckily, Discover constantly monitors your account for suspicious activity and sends you an alert when it suspects potential fraud.
Discover Deals Shopping Portal
If you do a lot of shopping online, the Discover it Chrome card can save you more on selected purchases. As a card member, you have access to the Discover Deals online shopping mall.
When you shop participating merchants, you can earn even more cash back on the things you buy.
For instance, past deals have included 5% back when you shop Apple online and 10% back on Groupon purchases.
Aside from cash back promotions, you'll also find generous discounts on everything from car rentals to jewelry to clothing and more, just for shopping through Discover Deals.
Some of the merchants featured on the portal include:
Avis
Carnival Cruises
Coach
FTD
Gap
Hotels.com
JC Penney
Kohl's
Macy's
Overstock
Papa John's
Saks Fifth Avenue
Starbucks
If you're loyal to any of these brands, that's another great reason to consider applying for a Discover it Chrome card.
Additional Card Perks
As if cash back, minimal fees and shopping discounts weren't enough to convince you to get the Discover it Chrome card, there are a few other benefits to keep in mind.
For example, this card also comes with free FICO score access.
If you don't already know, your FICO score is the credit score that most lenders use when making approval decisions.
It ranges from 300 to 850, with 850 considered to be a perfect score. The better your score, the easier it is to get approved for new credit and snag lower interest rates.
The FICO score that Discover uses is based on the information in your TransUnion credit report.
Your score is updated once a month so you can see how things like your payment history and debt balance affect your credit history.
You also get free overnight card replacement if your card is lost or stolen. With other credit card companies, that service would cost you $25 or $35.
Discover has 100% U.S. based customer service so you don't have to worry about being kept on hold forever or having to listen to a sales spiel every time you call in.
Final Verdict
The Discover it Chrome card is good for everyday spenders who don't necessarily charge a lot but still want to earn cash back.
This card is also best suited for people who want to avoid excessive fees and are able to pay their balance in full each month.
We wouldn't recommend this card if you primarily spend on groceries or travel since you won't get as much mileage out of these purchases.
If you're a travel junkie or you want to get more cash back when you hit the supermarket, check out MyBankTracker's credit card comparison tool to find the one that's right for you.