How to Avoid ATM Transaction Fees When You Travel Abroad
Heading to some exotic destination on your next vacation can be unnecessarily more expensive if you're not taking steps to avoid excessive bank fees.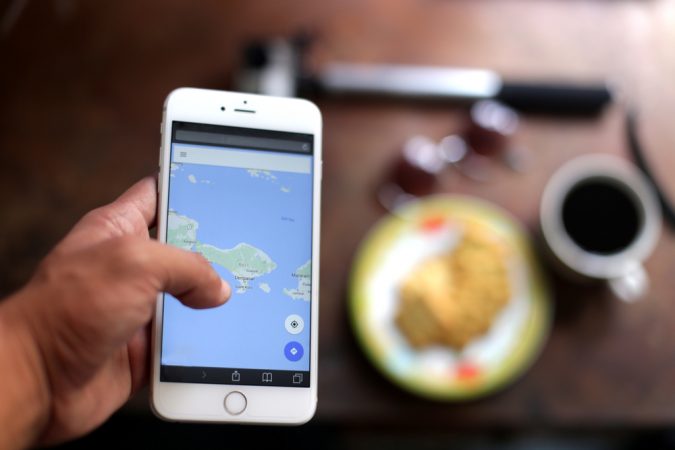 If you're planning a trip overseas this summer, don't settle for spending more money than you have to.
Bank fees can easily eat into your vacation budget, so today I'm offering up the best tips on how to get out of paying them when traveling abroad.
1. Switch to an Online Bank
Online banks are gaining ground in the banking industry thanks to their ease of use and the fact that they tend to charge fewer fees than traditional banks.
If you've never had an online bank account, a trip to a foreign country is the perfect excuse to get one.
There are two reasons why online banks can be superior to brick and mortar banks when traveling.
First, many of them don't charge any fees at all when you use partner ATMs to make cash withdrawals. Capital One 360, for instance, offers fee-free access to more than 40,000 ATMs nationwide. (Ally Bank is also an excellent choice.)
The other advantage is that certain online bank accounts will reimburse you for any fees you're charged while you're outside the U.S.
The Schwab Bank High Yield Investor Checking Account is a perfect example.
Not only are there zero ATM fees when you use a Schwab Bank machine, you're also reimbursed for any and all fees associated with transactions at foreign ATMs worldwide.
Tip: Choose an online account that doesn't require you to maintain a minimum balance to avoid a monthly fee.
Here are the top online banks that have highest savings accounts rates and free interest checking accounts:
2. Check Your Bank's International ATM Availability
If you prefer to keep your accounts at a big bank, the easiest work-around for fees when traveling internationally is to stick with their ATMs only.
In addition to ATMs, some larger banks also offer physical branches in foreign locations which can be a life-saver if you run into a larger banking issue.
Citibank, for example, has ATM locations in more than 40 countries around the globe while HSBC offers branches and ATMs in 20 countries outside of the United States.
Contact your bank ahead of schedule to find out where their ATMs can be found in the country you're traveling to so you can plan your itinerary accordingly.
3. Use ATMs in the Global Network
Sticking with banks that are members of the Global ATM Alliance is a straightforward solution to the excess fee problem.
This is a partnership between financial institutions that allows customers of one participating bank to use the ATM of another in selected locations around the world without getting gouged by fees.
The most important thing to keep in mind when using the global ATM network is that each bank may enforce specific rules on when a withdrawal qualifies as a fee-free transaction.
Bank of America customers, for instance, can only avoid Barclays Bank ATM fees when they're in the UK, despite the fact that the bank has machines in several other countries.
To make mapping out your ATM pit stops easier, we've put together a table of the top banks that are currently part of the Global ATM Alliance.
If you have an account with one of the banks listed, you can make fee-free ATM withdrawals from any of the other banks partner banks.
The countries where this policy applies are also listed for each bank.
Global ATM Network Banks
| Bank Name | Country Locations |
| --- | --- |
| ABSA | South Africa |
| Bank of America | United States |
| Barclays | United Kingdom, Portugal, Gibraltar, Botswana, Ghana, Kenya, Mauritius, Seychelles, Tanzania, Uganda, Zambia, Zimbabwe |
| BNP/BNL | France, Italy |
| China Construction Bank | Mainland China, excluding Hong Kong |
| Deutsche Bank | Germany, Spain, Poland, Belgium |
| UkrSibbank | Ukraine |
| TEB | Turkey |
| Scotiabank | Canada, Peru, Chile, Guyana, Mexico, the Caribbean |
| Westpac Bank | Australia, New Zealand, Fiji, Vanuatu, Cook Islands, Samoa, Tonga, PNG, Solomon Islands |
4. Choose a No Foreign Transaction Fee Credit Card
Travel credit cards are an excellent way to earn miles or points on your flights and hotel stays and they come with enhanced fraud protections that regular debit cards lack.
Despite these advantages, however, using one overseas to get around ATM fees can come back to bite you if you're being charged a foreign transaction fee.
This is a fee that the bank tacks on for converting your payment to local currency when you make a purchase.
These fees typically run between 1 and 3 percent of the total transaction amount, which means you're paying $10 to $30 for every $1,000 you charge.
Picking a card with no foreign transaction fees at all eliminates the extra cost.
5. Get the Best Conversion Rate
In addition to ATM fees or foreign transaction fees, you also need to be on the lookout for currency exchange fees.
Banks assess these charges any time you swap out American dollars for the local currency and they can easily nibble away at your bottom line.
Credit cards tend to offer the best conversion rates but if you're using debit you can reduce the cost by sticking with your bank's ATMs or global alliance ATMs whenever possible.
If that's not an option, you need to be strategic about where you're exchanging money.
Those currency exchange kiosks you'll find in airports are certainly convenient but you may pay a premium for using them.
You're better off using an ATM at the airport to make a withdrawal instead, even if there's a fee to do so. Steer clear of ATMs located in shopping malls, hotels or gas stations since these can be more expensive than a machine that's branded to a specific bank.
Tip: Download a free currency conversion app to check exchange rates in your destination country.