How to Avoid a Minimum Balance Checking Account Fee
If you're constantly handing over money to your bank for minimum balance fees, making a few changes to how you manage your accounts can help you avoid them.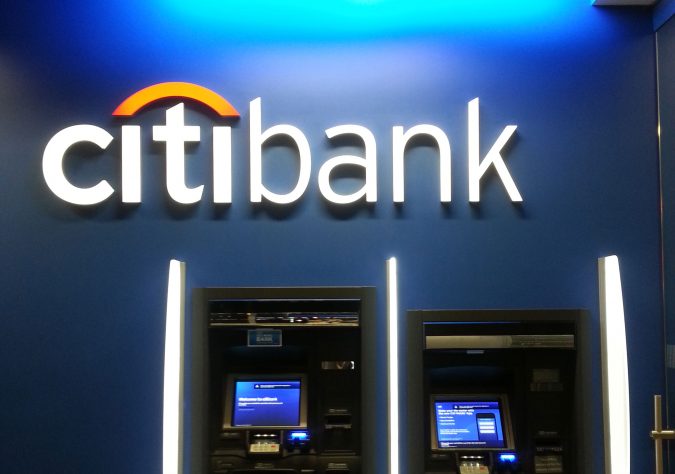 Free checking is becoming a thing of the past and trying to get around the different fees banks charge these days is like navigating a financial obstacle course.
One of the most annoying bank fees to contend with is the minimum balance fee.
Also called monthly maintenance fees, these charges are added on when your balance dips below an amount specified by the bank.
If you're tired of getting nickel and dimed just because your checking account runs a little low from time to time, there are a few things you can do to get out of paying the minimum balance fee.
Understand When the Fee is Applied
When it comes to how much money you're required to keep in your account, every bank is different.
For instance, you may have a set minimum balance that you're responsible for keeping in your account at all times.
If your balance drops below the minimum at any time during the month, then the monthly service fee kicks in.
If your account has a minimum daily balance requirement, the fee is assessed based on what you have in the bank at the end of the business day.
As long as your withdrawals don't put your balance below the limit or you make a deposit before the day is over to bring it back up to the minimum, you won't have to worry about the fee.
Many banks use the minimum combined balance to determine when the maintenance applies.
Whether or not the fee applies is based on what your total balance is, from all of your accounts.
Typically, this means your checking and savings but some banks will also consider money market or retirement accounts.
Finally, some banks charge this fee based on your average monthly balance.
Your balance for each day of your statement cycle is added together and divided by the number of days in the cycle to figure out the average.
As long as you're above the limit set by the bank, your account is fee-free.
Here are the top online banks that have the highest savings accounts rates and free interest checking accounts:
Compare Banks With No Minimum Balance Fees
If you're tired of worrying about minimum balances, consider switching banks.
We compared which banks don't have a minimum balance fee:
Top Banks With No Minimum Balance Fees
| Bank Name | Account Name | Minimum Balance Fee | Minimum Opening Deposit |
| --- | --- | --- | --- |
| UFB Direct | Airline Rewards Checking | $0 | $100 |
| Charles Schwab Bank | High Yield Investor Checking | $0 | $0 |
| FNBO Direct | Online Checking | $0 | $1 |
| First Citizens Bank | Free Checking | $0 | $50 |
| EverBank | Yield Pledge Checking | $0 | $1,500 |
| Capital One | 360 Checking | $0 | $0 |
| Bank of Internet USA | Rewards Checking | $0 | $100 |
| Ally Bank | Interest Checking Account | $0 | $0 |
| KeyBank | Hassle-Free Account | $0 | $10 |
| First Internet Bank | Free Checking | $0 | $25 |
More: MyBankTrackers Best Free Checking Accounts Picks
Opt for direct deposit
Having your paycheck deposited directly into your checking is convenient and it's one of the easiest ways to sidestep the monthly service fee even if you don't meet the minimum balance requirements.
If you bank with Chase, for example, the Total Checking account requires a minimum daily balance of $1,500 to avoid the $12 maintenance fee but it's waived for customers who have at least $500 in qualifying direct deposits each month.
Setting up direct deposit usually just requires filling out a form with your payroll department.
Just keep in mind that it may take a few weeks before the first deposit goes through so you'll need to keep an eye on your balance until it takes effect.
Tip: If you don't have access to direct deposit through your place of employment, you could try this direct deposit hack. (Scroll to the middle of the article where it says: "Take advantage of ACH credit transfers.")
Link All of Your Eligible Accounts
When direct deposit isn't an option, linking up all of your other accounts at the bank to your checking is the next best thing for avoiding the minimum balance fee.
If you just have a checking account, you may still be able to dodge the fee if your bank is also your mortgage lender.
Pay Your Bills Online
Most banks offer online bill payment services and taking advantage of them is another way to get out of paying the minimum balance fee.
Citibank customers who have the Basic Banking package are required to keep at least $1,500 in their checking account to avoid the $12 maintenance fee.
They can, however, skip out on the fee if they have one direct deposit per month and pay at least one bill using Citibank's online or telephone payment system.
Look into student accounts if you're still in school
If you're a broke college student, banks tend to be more forgiving when it comes to charging monthly maintenance fees. Generally, you'll need to show proof of enrollment for getting a student fee waiver and most banks enforce an age cutoff.
Bank of America's Advantage Plus account comes with a $12 maintenance fee if your average daily balance is less than $1,500 but it's set aside for students who are under 24 years of age. Once you leave school or turn 24, the fee applies if you don't meet the balance requirement.
Did you know? Student checking may get pricey after graduation. Here's how to avoid it.
Consider an Online Bank
Online banks tend to have fewer overhead costs, which usually translates to fewer fees for their customers.
If you already do the bulk of your banking online and you're comfortable making deposits using your phone or home computer, switching to an online bank makes sense when you don't want to worry about meeting minimum balance requirements.
Here is MyBankTracker's list of the best online banks.