What to Do When Your Bank Misses an Automatic Payment
Sometimes things can go wrong when you pay bills automatically. Find out how you can fix this frustrating and potentially costly problem.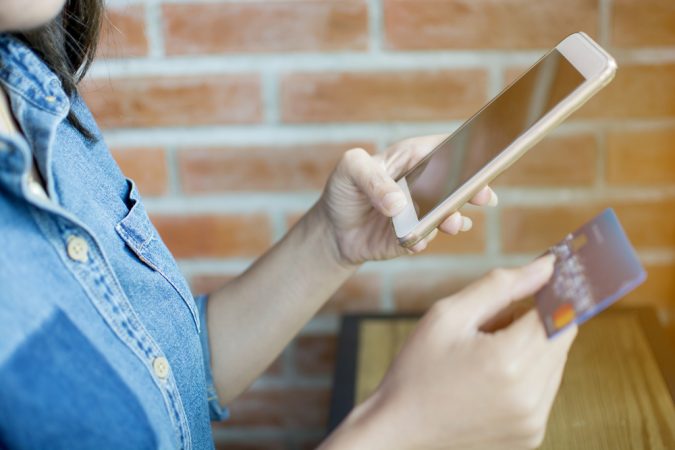 Missing a payment on your bills is a stressful experience.
It's even more stressful when the problem wasn't your fault.
Technology isn't perfect and if you schedule to pay your bills automatically, sometimes things go wrong and the payment doesn't go through.
If this ever happens to you, you need to keep a clear head and follow a few steps to keep the problem under control.
Also, hopefully you have a top online bank that has the highest savings accounts rates and free interest checking accounts to handle any issues immediately online.
1. Make the missed payment ASAP
Your first step should be to make the missed payment immediately.
You can avoid most problems by paying quickly.
A late payment on your credit card hurts your credit score but only if the credit card company reports the late payment to the rating agencies.
Companies usually wait 30 and even 60 days to report a late payment so if you recover in time, your score won't be affected.
Other bills, like your utilities, sometimes have a grace period where they won't charge an extra penalty as long as you make the missed payment within a few days or weeks.
On the other hand, if you wait too long, there's a chance the company will cut off your service.
You can pay your bill the day you see the mistake by either making a payment through your online bank account or calling up the customer service hotline and paying the bill by credit card.
If you want to pay the bill by mailing a check, consider upgrading to faster delivery so your payment isn't delayed any longer.
2. Call the bank and explain the situation and negotiate
Once you've caught up with your bills, you can then try to fix any consequences of the late payment.
If the company charged you a penalty, you should try to negotiate your way out of it.
You'll have a decent chance of success, especially if it's your first time missing a deadline.
Good preparation is the key to successful negotiation.
Before you call up customer service, write down exactly what happened.
Note the day you missed the payment, what the payment you missed was for, the day you actually made the payment, and the reason why your automatic payment didn't go through.
Was it a mistake from your bank?
Did the payee make a mistake and somehow not receive the payment?
With this information, you'll be ready to start negotiating.
Call up customer service and explain your situation.
Let them know that you missed the payment, that it was an honest mistake, and that you've since paid everything in full.
If it was your first missed payment, point this out as well. Once you've explained the situation, you can ask for a refund on the penalty.
Rather than demanding a refund, you should try using open-ended questions like "What can you do for me?" or "How can you fix this problem?".
People are more responsive to this approach than a straight demand plus there's a good chance they'll tell you exactly what's possible.
If you're talking to a representative that seems helpful, stop and ask for their name and direct line.
That way if your call gets disconnected, you won't have to start everything over with someone else.
At the same time, if a representative doesn't seem like they're going to do anything, hang up and try calling again.
It's worth trying a few times because you might find a representative who's more willing to help with your situation.
3. Don't go on autopilot when you pay bills automatically
When you go through something like this, it makes you realize that paying your bills automatically is not a perfect system and you still need to keep an eye on things.
There are a few ways you can prepare so that even if something ever goes wrong, you can catch the mistake before it leads to any problems.
First, schedule to pay all bills automatically a few days before they are actually due.
That way you'll still have time to recover even if something goes wrong with the automatic payment.
You should also set yourself up with monthly reminders to let you know when to check your online bank statement.
Most companies will email you monthly reminders which can be one easy way to keep track of your bills.
If you manage your finances through a budgeting program like Mint, you can also set up the program to send you monthly reminders for your bills.
Another way to stay safe is to set up a second bank account as a backup.
That way if something goes wrong with your main bank's online payments or a check doesn't clear, you can still pay your bills through your second account.
While it'll take a little time to launch a new account and link it to your bills, it's a smart investment if it saves you even one missed payment.
An online-only bank, like Ally Bank is a good choice because it doesn't have any account minimums and doesn't charge any monthly maintenance fees.
You can keep just a little money in your online account for emergency bills while still handling most of your finances through your main bank.
This combination is one of the best ways to pay bills automatically.
Missing an automatic payment is an unfair situation, but unfortunately, it does happen.
If you ever run into this issue, keep this advice in mind so you'll have the best chance of avoiding any problems while taking action to make sure this never happens again.