Sears Store Credit Card 2023 Review & Tips
The Sears Store Credit Card review looks at the savings offers and special financing for customers. It also looks at the credit score, fees, APRs of the card.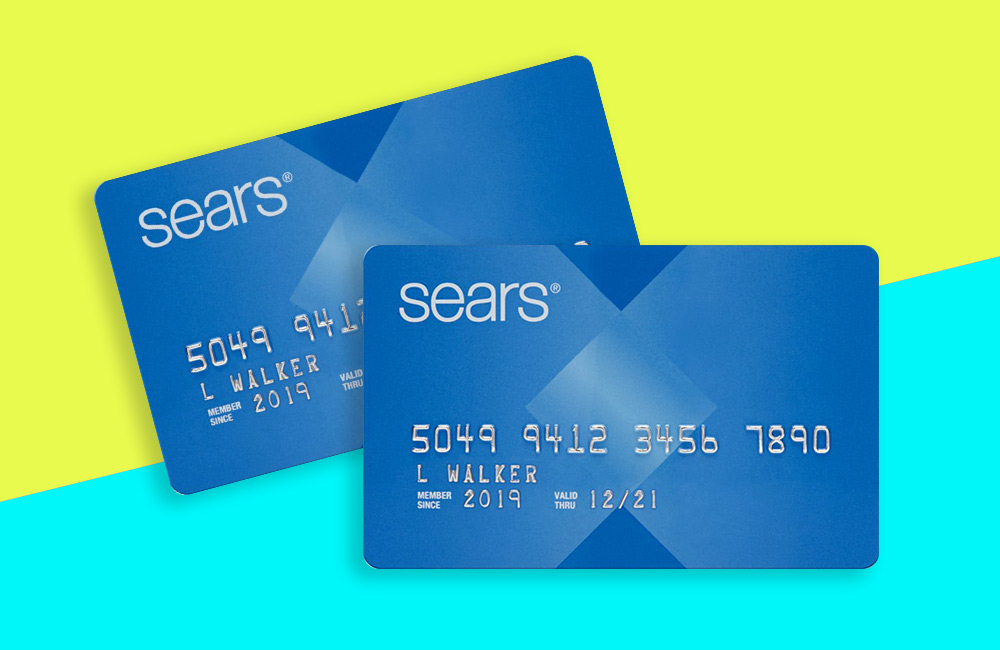 For years, Sears stores sold everything from household goods to tools, clothing, appliances, electronics, and much more.
The retailer, after the merger with Kmart stores, provides its shoppers with two different credit cards, the Sears store card and the Sears MasterCard issued by Citibank.
Like other stores with credit card offers, there are many similarities between the two. However, both Sears cards include details you may not find with other store cards.
The cards' key features include:
No annual fee
Special savings and financing offers
Advanced notice of Sears sales events
Sears Store Card vs. Sears MasterCard
You can apply for the Sears card at sears.com. If you don't qualify for the Sears credit card from Citibank, you may be offered the store card.
You can use both cards for Sears or Kmart purchases, but the main difference between the two is you can use the Sears MasterCard wherever MasterCard is accepted.
With the store credit card, you can only make purchases at Sears or Kmart stores. However, you get similar perks and benefits with both cards, otherwise.
Sears Card Credit Card Fee
| Sears Card® Credit Card Fees | Amount |
| --- | --- |
| Cash Advance Fee | Either $5 or 5% of the amount of each cash advance, whichever is greater. |
| Late Payment Fee | Up to $39 |
| Returned Payment | Up to $39 |
Credit Score Needed to Qualify for Sears Credit Cards
If you have a bad credit, even as low as the upper 500s, you may qualify for the Sears store card.
To qualify for the Sears MasterCard, however, you typically need a score in the upper 600s or lower 700s.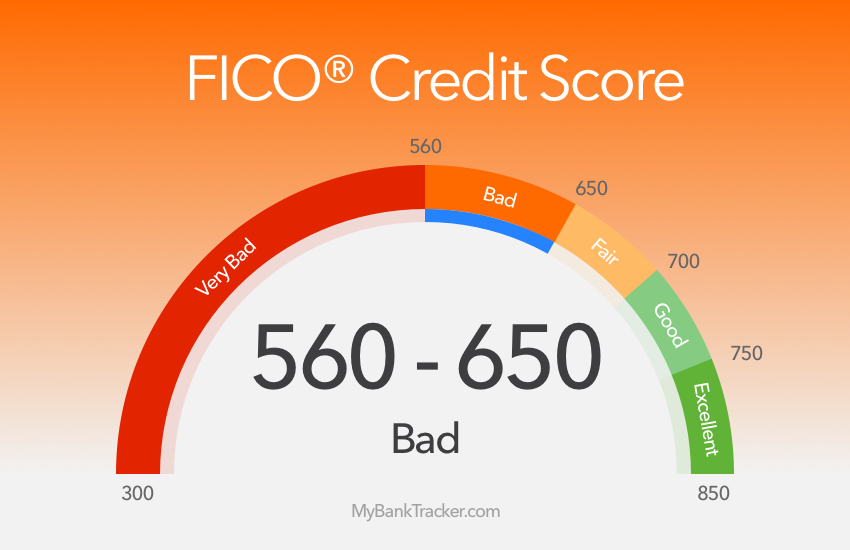 For people who have had credit problems in the past or are just starting out and have little credit history, store cards are often the easiest cards to qualify for and start building good credit.
On the other hand, most rewards credit cards require a credit score at least in the upper 600s.
If you have a lower credit score, you may not qualify for the credit cards with the best rewards programs or benefits.
Offers for New Sears Cardholders
New cardholders get either $10 off the first purchase with the Sears store card or $15 off the first purchase with the Sears MasterCard.
If you prefer to take advantage of special financing, you can instead choose 6 months of no-interest, special financing on the first purchase you make with your card.
There are also various special financing offers based on the amount you spend and the type of purchase you make.
For example, if you spend over $499 on appliances, you can get 12 months of no interest to pay down the purchase.
Both Sears cards provide special financing offers from time to time which can help you save money on interest if you pay down your balance within the specified time period.
Sears cardholders also receive access to special sales and promotions that aren't offered to all shoppers.
Some of these exclusive offers include additional discounts, such as 5% off, and chances to earn extra Show Your Way points, which is the store's membership rewards program.
If you sign up for Shop Your Way, you can earn points when you shop at Sears, Kmart, and other partner stores, that you can redeem toward future purchases.
You don't have to carry either card to participate in the Sears rewards program.
It's simply a program designed to allow frequent shoppers a way to earn extra points from their purchases.
And, except for the special promotions that are offered from time to time, you don't earn any extra points when you use the credit card.
Comparison of New Cardholder Offers
As a new cardholder, you can take advantage of a $10 or $15 discount, depending on whether you get the Sears store card or the Sears MasterCard.
While this is a nice for a small extra bonus, it isn't close to the sign-up bonuses offered by other cards, even other store cards.
Almost every other rewards credit card available offer new cardholders sign-up bonuses worth hundreds of dollars.
Plus, you aren't limited to purchases at Sears or Kmart stores to take advantage of these cash back offers.
Interest Rate and Special Financing Offers
Because the Sears credit cards are store cards, they carry higher APRs that are higher than other credit cards.
Both cards carry among the highest APR you'll find with any credit card.
In order to get the most savings, you will need to make sure you pay your balance in full each month in order to avoid paying the high rate of interest on your purchases.
Further, although the Sears cards do provide special financing and temporary zero interest rates on certain purchases, these offers may not be the best for your situation.
It's important to note that, with special financing offers, you have to pay your balance down within the specified period of time or you will end up paying all the interest that accrued throughout that time.
On the other hand, 0% introductory offers that you get with other credit cards give you a chance to save on interest payments during the promotional period.
If you don't pay the balance completely down within that period, you just begin paying interest on the remaining balance – not on the entire amount of the purchase.
Better 0% Introductory APR Offers for Saving
If there's a chance you will need more time to pay off a purchase or transfer a balance, a card like the Citi Simplicity, which offers 0% introductory APR for purchases and balance transfers for a longer period of time.
All three cards also start at a much lower APR after the intro period, which will also save you money if you don't pay down your balances on time.
Plus, although you can transfer a balance to the Sears MasterCard, with a balance transfer fee of $10 or 5%, whichever is greater.
Paying an APR this high in addition to the balance transfer fee will cost you more than it is worth unless you transfer from a card with a higher APR.
When it comes to interest rates and special interest offers, you have better options with other cards than you do with the Sears cards.
Rewards Programs and Earning from Your Purchases
Many store cards offer rewards programs for getting a little more out of your purchases, but the Sears cards don't offer anything in addition to the store rewards program that you can join even without the credit card.
The allows you to earn as much as 5% cash back at department stores, including Sears, when you use the card, plus you can spend the cash back on whatever you like later.
Read US Bank Cash+ Visa Signature Card Editor's Review
Another option is the , which awards cash back at U.S. supermarkets, where many shoppers can buy Sears and Kmart gift cards.
Read Blue Cash Preferred Card from American Express Editor's Review
Choosing the Sears Credit Cards
If you have had credit problems in the past and, as a result, a lower credit score, you may have a better chance qualifying for the Sears store card than you would for other credit cards.
Plus, the Sears credit cards provide access to special store sales and deals.
However, when you compare the benefits and earning potential with other rewards cards that are available, neither Sears credit card stacks up.
There are also a number of cards that provide more valuable sign-up bonuses and 0% introductory APRs for saving money on interest.
If you need to make a large purchase right away or transfer a balance from a card with a higher APR, you can save the most money with one of the cards offering a 0% introductory period.