Express Store Rewards Credit Card 2023 Review
If you shop at Express often, the Express Next Credit Card could help you save big. Read our review of rewards and rates to learn what you could be saving.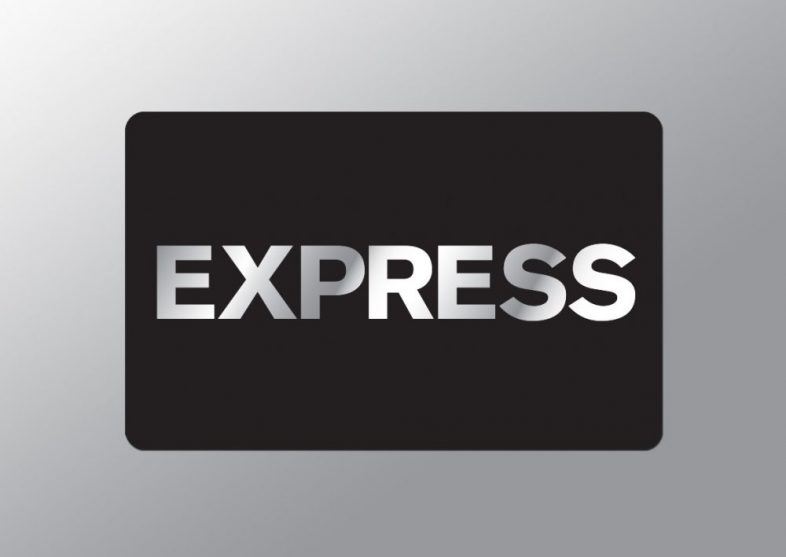 The Express Store Credit Card has long been a top choice among those with a taste for affordable fashion, and the chances are that if you frequent the store, you have probably been asked at least once whether you would like to sign up for the credit card to use with your purchase.
The Express Next credit card rewards you with 15 points for every dollar you spend on your card, and if you earn 7,500 points within the program year, you are eligible to receive an Express Next A-List card that offers even more exclusive benefits.
Although there are many retail cards you can choose from, these cards are ideal for someone who is a frequent shopper at Express and Express website, and cardholders can earn rewards points with every purchase, receive special rebates and gift cards, and maximize their savings with exclusive events or special deals.
In this Express Store Credit Card review, we'll compare rates, fees, and services to other popular credit cards.
Express Next Credit Card Benefits
15% off first purchase
15 points per dollar spent
2,500 points are worth a $10 reward (A-List customers receive a $15 reward)
Exclusive birthday gift
No annual fee
Free standard shipping on Express.com for A-List customers when you pay with your card
Express Next Credit Card Rewards Program Overview
The card would not be worth it if cardholders did not receive something in exchange from the retailer.
However, this card offers plenty of benefits and key perks for customers who frequently shop at Express and are always on the hunt for exclusive promotions or discounts.
Three major benefits include:
1. Rewards Points on All Purchases
While members of the basic rewards program receive 5 points per dollar that they spent online or in-store, cardholders triple their points and earn 15 points per dollar spent.
If we break down these points into percentages, cardholders receive an effective 6% rebate on purchases while A-List customers receive an effective 9% rebate.
Once you accumulate 2,500 points at the Express Next level, you can redeem them for a $10 Express gift card, so each point is worth $0.004, or less than half a penny.
Cardholders will also receive a birthday gift and have access to rewards in their profile, so there is no need to carry certificates with you when you shop at the store.
Keep in mind that unless you use your points towards a reward, they will expire on a rolling 12-month basis.
2. List Eligibility
In order to be classified as an A-List member and receive the credit card, you must earn 7,500 points within the program year earning period, which is defined as March 1 to the last day of February of the following year.
Only Express Next credit card accounts that are in good standing will receive an upgrade to  A-List status, but members of this elite group will receive:
A $15 reward card after 2,500 points
An extra 5 points per dollar spent online or in-store
Premium birthday gift
Free standard shipping on Express.com orders when you pay with your card
3. Exclusive Rewards Opportunities
Cardholders also receive exclusive details via email or standard mail, including member-only, limited-time sales events in stores for reduced prices on popular items as well as special savings on future purchases.
Cardmembers will also receive extra opportunities to earn reward points by sharing card applications with friends, by leaving product reviews for purchases, and more.
Depending on your reward tier, each Express Next card member receives a birthday gift each year valued between $10 and $50.
Disadvantages
While there are certain advantages to the Express Next credit card, it is also worth pointing out the few things that this card lacks.
If you are considering applying for the card, keep in mind these areas where the card misses its mark:
Low initial credit limits
Most new customers receive a credit limit of $250, $500, or $750. Given the cost of the apparel at Express, this credit limit might not go very far for extended shopping sprees.
Such a low limit may make it difficult to charge your entire purchase to your card, and it can damage your debt-to-credit ratio.
High APR for all customers
Every customer, regardless of his or her creditworthiness, will receive a high APR.
Although this is not a problem if you use the card to earn extra points and you pay in full each month, if you often carry a balance on your cards, you might feel the sting of this APR on your very first statement.
EXPRESS Store Credit Card Fees
| EXPRESS Credit Card | Fees |
| --- | --- |
| APR for Purchases | 28.49% - This APR will vary with the market based on the Prime Rate. |
| How to Avoid Paying Interest | Your due date is at least 25 days after the close of each billing cycle. You will not be charged any interest on purchases if you pay your entire balance by the due date each month. |
| Minimum Interest Charge | If you are charged interest, the charge will be no less than $1.00 per credit plan. |
| Annual Fee | None |
| Late Payment | Up to $38.00 |
| Returned Payment | Up to $38.00 |
Other Cards to Consider for Express Shoppers
U.S. Bank Cash+ Visa Signature card
Cardholders of the U.S. Bank Cash+ Visa Signature card benefit from cash back at certain retailers depending on the categories chosen.
U.S. Bank Cash+ Visa Signature cardmembers can choose two of 12 purchase categories that earn 5% cash back, one of three categories that earn 2% cash back, and all other categories that earn 1% cash back.
If you are a frequent Express shopper, you can designate clothing retailers as one of your top-earning categories and earn as much as $400 in cash-back per year from shopping at Express as it is one of the accepted locations.
While most financial products are offered on an as-is basis, the customization with the U.S. Bank Cash+ Visa Signature card is a definite selling point if you are looking to control your finances while earning money back on your purchases.
Discover it
The Discover it card offers 5% cash back at Express.com through Discover Deals as well as a 1% base card cash back.
Unlike the reward points at Express, the cash back associated with the Discover it card never expires, and you can redeem your cash back for any amount at any time.
There is a 0% introductory APR offer for the first 12 months on all purchases, and then a standard variable purchase APR will apply.
Those with lower credit scores might find themselves with a higher interest rate, but if you have decent creditworthiness, the interest on the Discover it card will be much lower than the one-size-fits-all rate associated with the Express Next card.
Final Verdict: Express Next Credit Card Best For Frequent Shoppers
Despite its rewards and point structure, the card only is worth it if you can achieve A-List status and you are a frequent shopper at Express.
The high APR rate and low initial credit limits are certainly disadvantages to using the Express Next card, but if you can pay your bill on time and in full each month, A-List status is certainly within your reach.
Once you reach the A-List level, you can earn a 9% rebate on your purchases while simultaneously establishing a good credit history by responsibly using your card and paying it off each month.