The Best Credit Cards for Fair or Average Credit Scores (650-699)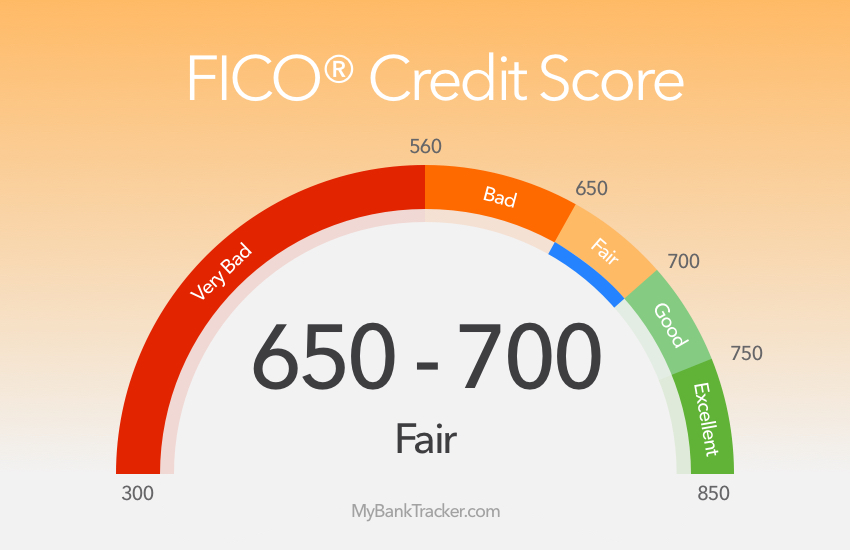 According to FICO, "fair" is considered to be average. A fair or average credit score falls into a range of 650 to 700. Fair is not considered to be bad, but it's not good either.
In other words, if you have a fair credit score, there's some room for improvement but no need to despair.
But if you want to start seeing your score inch closer to "good" or "excellent," then you'll need to establish some new credit behaviors. These credit cards for people with fair credit can help you do that.
Best Credit Cards for Fair Credit Scores
| Credit Card | Best for... | MyBankTracker Rating |
| --- | --- | --- |
| Capital One® QuicksilverOne Cash Rewards | Best for Cash Back Rewards | 4.0 |
| Capital One® Platinum | Best for No Annual Fee | 4.0 |
| Capital One Platinum Secured | Best for Credit Improvement | 5.0 |
| OpenSky Secured Visa Credit Card | Best for No Credit Check | 4.0 |
Capital One QuicksilverOne Cash Rewards: Best for Cash Back
Capital One QuicksilverOne Cash Rewards Card Pros & Cons
Pros
Cons

Good for people who have fair credit and are looking to increase their score
Rewards points for cash back never expire
Can earn unlimited cash back on all purchases
Be automatically considered for a higher credit line in as little as 6 months
Free tools to help you better manage your bills and track your credit score

$39 annual fee
Not the best card if you're looking to earn rewards or cash back
The is the best credit card for people with fair credit scores that still offers generous cash back rewards.
The card offers unlimited 1.5% cash back on every purchase. That means you don't have to worry about purchase categorization or loads of fine print. Just use the card for your regular purchases and start accumulating that cash back.
There is a $39 annual fee for this card, but as long as your rewards exceed the fee, then this card is well worth the price.
Read the Capital One Quicksilver Cash Rewards Credit Card editor's review.
Capital One Platinum Credit Card: Best for No Annual Fee
Capital One Platinum Card Pros & Cons
Pros
Cons

Good for people who have fair credit and want to start rebuilding their score
No annual fee
Offers many tools and features to help you stay on top of your credit and paying your bills
No fee for balance transfers or foreign transactions
Instantly enrolled in Capital One perks which includes roadside assistance and warranty protections

Does not offer any rewards or travel miles
APR tends to be higher since it's designed for people with lower credit
The is designed for consumers with average or fair credit.
Notably, the card has no annual fee, which makes it stand out from some of the other unsecured cards in this credit category.
This card is best used as a way to charge your purchases and repay the balance on time -- the standard method of showing responsible credit usage.
Read the Capital One Platinum Credit Card editor's review.
Capital One Platinum Secured: Best for Rebuilding Credit
Capital One Platinum Secured Pros & Cons
Pros
Cons

Start with a refundable minimum security deposit as low as $49
Automatic credit line reviews
No annual fee
The is one of the best secured credit cards for anyone trying to rebuild their credit.
An initial credit line of $200 is offered when you provide a refundable deposit of $49, $99 or $200. After 6 months, your account can be considered for a higher credit line.
Remember that you have access to the CreditWise credit monitoring tool for free, which will help you along the journey to building good credit.
Additionally, the card has no annual fee.
Read the complete Capital One Platinum Secured editor's review.
OpenSky Secured Visa: Best for No Credit Check
OpenSky Secured Visa Card Pros & Cons
Pros
Cons

Good for people who want a secured credit card without having a bank account
Can deposit money into the account via wire transfer or money order
No pull on your credit report
Reports to all three major credit bureaus so it can increase your credit score

No rewards or cash back offers
$35 annual fee
The is a secured credit card known for being easy for applicants who want to avoid the traditional requirements for approval.
The card does not perform a credit check and does not require a bank account (the security deposit can be submitted via money order or Western Union transfer).
Without these hurdles, cardholders can focus on improving their credit.
The card has a $39 annual fee.
Read the full editor's review of the OpenSky Secure Visa Card.
What is a Fair Credit Score?
If you're interested in the best credit cards for fair credit, it helps to know what fair credit means.
FICO credit scores use a range, with 300 being the lowest score you can achieve and 850 being a perfect score.
Generally, a credit score between 650 to 699 would qualify as fair credit. But it can vary based on which scoring model you use.
With FICO scores (most used by U.S. lenders), for example, there are five factors that make up your score:
Payment history: 35% of your score
Credit utilization: 30% of your score
Credit age: 15% of your score
Credit mix: 10% of your score
Credit inquiries: 10% of your score
So what is a fair FICO credit score? Here's how FICO rates different credit score ranges.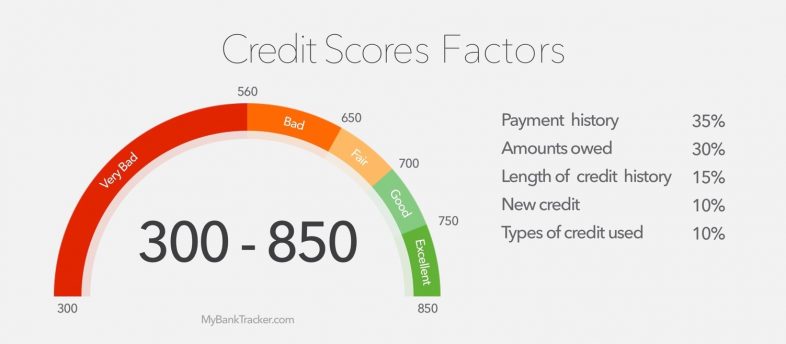 So what does having a fair credit score get you?
Fair credit means you can still qualify for certain credit cards, loans or lines of credit. But you may be shut out from qualifying for premium credit cards.
Why?
Premium rewards cards are typically reserved for the most credit-worthy borrowers.
But you still have plenty of credit card options to choose from, including rewards cards.
Expect a higher interest rate
What's important to remember is that you may pay a higher annual percentage rate (APR) with fair credit.
Again, lenders usually offer the lowest rates to borrowers with the highest credit scores. So while fair credit won't keep you from getting a credit card or loan, you'll likely pay more in interest.
But there's a simple workaround for the best credit cards for fair credit.
You can pay your balance in full each month to avoid interest charges -- effectively, you don't worry about the APR if you pay in full every month on time.
Should You Get a Card With an Annual Fee?
Some of the best credit cards for fair credit charge an annual fee while others don't. So should you pay an annual fee for a credit card?
If you want to keep costs as low as possible, you may look for cards that have no annual fee.
But that could mean a trade-off if the cards you're choosing from have fewer features and benefits or lack a rewards program.
In that case, you might end up with a plain vanilla card that lets you charge purchases but doesn't offer much else. That may or may not matter to you, depending on whether earning rewards is the goal.
If it is, then you may need to consider credit cards for fair credit that charge an annual fee.
In that case, it helps to calculate the value the card could offer to you. This can help you decide if the fee is worth it.
You can do that by looking at your typical spending habits for the past six to 12 months. If you plan to stick to the same spending patterns, consider how much you could earn in rewards on those purchases.
If you could get enough value from rewards to cover the fee, then paying it could be worth it.
Also, weigh any added card benefits or features in the balance. Some cards help to make up for annual fees with things like fee credits, discounts or special money-saving offers.
Before applying for a card with an annual fee, think about how you plan to use it.
For example, charging purchases then paying them off in full each month and on time could help to boost your credit score.
If you're doing that consistently, you might be able to raise your score enough to qualify for the best credit cards for good credit or excellent credit eventually.
How to Improve Your Credit Score
A good credit score matters for several reasons.
For one thing, it's easier to get approved for new credit when you have a higher score. With fair credit, there's always a chance you could be denied for credit.
Good credit scores can also save you money. Remember, lenders tend to give borrowers with higher scores lower rates.
So if you can improve your credit score into the good credit range, you could unlock more favorable interest rates when you borrow.
But how do you improve your credit scores? These tips can help.
Pay bills on time
Most credit scoring models are based largely on payment history.
So paying on time can help to raise your score. You can avoid late payments by scheduling automatic bill payments or setting up due date reminders.
Keep balances low
How much of your total credit limit you're using also matters for credit scoring.
Running up high balances relative to your credit limits could hurt your score. But you could help your score by using 30% of your credit limits or less.
Don't close old accounts
Credit age is determined by how long your credit accounts have been open.
Closing old accounts could cost you credit score points (at least temporarily), especially if you still owe a balance.
Correct credit report errors
Credit report errors could hurt your score so it's important to be on the lookout for them.
If you spot an error on your credit report you can dispute it with the credit bureau that's reporting the information.
Increase credit limits
Asking for a credit limit increase could help improve your credit utilization which can raise your score. The key is not running up a balance against your new credit limit.
Become an authorized user
If you have fair credit because you haven't been using credit that long, becoming an authorized user could help.
An authorized user can charge purchases to someone else's credit card account. That person's positive account history can then be transplanted to your credit report.
This can be an easy way to improve your credit scores if you can find someone who's willing to add you as an authorized user.
FAQs
What does it mean to be pre-approved for a credit card offer?
Credit card companies routinely send out pre-approved card offers. If you receive one of these offers, it means you most likely fit the credit card company's criteria for approval.
It does not mean that you're already fully approved for the card, however.
You still have to apply, which may involve a hard credit check. And it's possible that if you have fair credit, you might not qualify.
One way to get an idea of whether you'll qualify is to check the card issuer's website.
Some credit card companies tell you what kind of credit is needed for approval for specific cards (i.e. fair, good, excellent).
What is the difference between an unsecured and secured credit card?
Credit cards for fair credit can include unsecured and secured options.
An unsecured credit card doesn't require any kind of collateral to open. So if you have good credit or excellent credit, your credit card options are typically going to be unsecured.
A secured credit card requires a cash deposit to open. This deposit usually doubles as your credit line.
So if you open a secured credit card with a $250 deposit you'd have a $250 credit limit. Some secured card issuers may increase that if you deposit more money.
You can use secured credit cards to make purchases. Some even earn rewards on what you spend.
As you pay down the balance you free up more available credit.
Secured credit cards can help you build or rebuild good credit history if you pay on time. Some card issuers give you the option to convert your secured card to an unsecured card after a certain period of time.
Whether you can do that or not depends on how responsibly you use the card. And whether your deposit is refundable can depend on the card issuer's policies.
Does applying for a new credit card hurt my credit?
A small part of your FICO credit score--10%--is based on inquiries for new credit.
An inquiry means a lender checks your credit report, usually through a hard pull.
Hard credit checks can show up on your credit reports. Each hard inquiry on your report can knock a few points off your score.
So, applying for a new credit card could cause your score to drop by a few points.
Whether applying for new credit cards hurts your score can hinge on how many cards you're applying for at one time.
Applying for just one card isn't likely to inflict serious damage. But applying for five or six cards at a time could seriously ding your score.