The Best Credit Cards for Millennials
Every generation has different financial needs. For young adults looking to build credit and earn travel rewards, these are the best credit cards to use.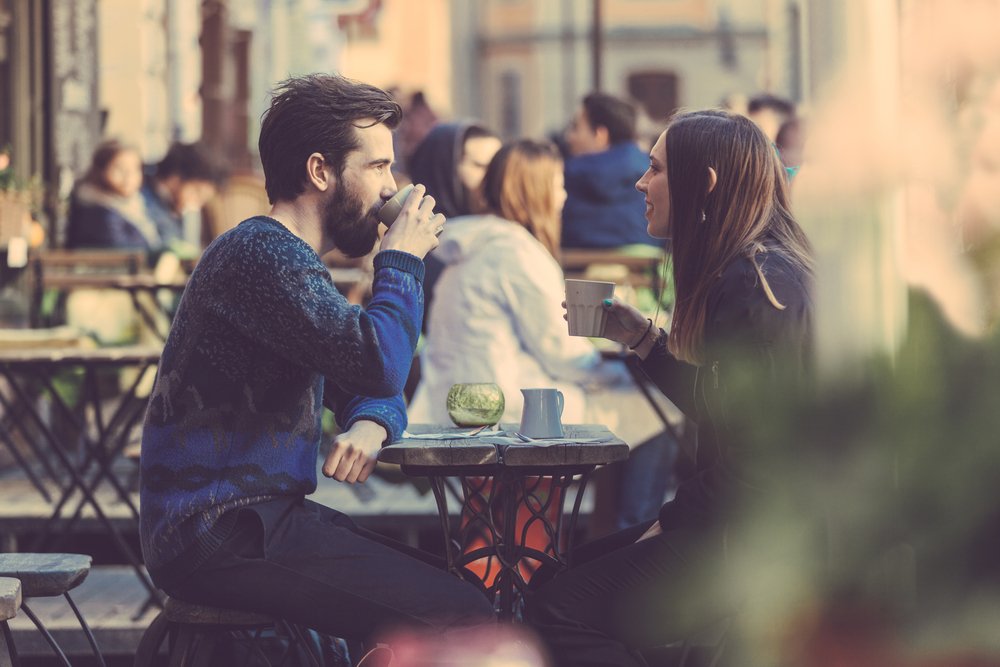 When it comes to Millennials and credit cards, it's a complicated relationship.
Previous studies have suggested that members of Gen Y are reluctant to use credit cards over fears of adding to their student debt.
Research from FICO, however, shows that 83% of Millennials are using credit cards to fund their lifestyles.
Forty-nine percent of Millennials in the study have between three and five cards, which hints that young adults may be ready to embrace the possibilities plastic has to offer.
For 20- and 30-somethings who are looking for their first card, the big question is, which one should they choose?
We rounded up three top credit card picks that are best suited for the younger crowd. Here's how the final list turned out:
Best for Earning Cash Back On All Spending: Citi Double Cash
Best for Consolidating Debt at a Low Rate: Chase Slate Edge
Best for Travel Rewards With No Annual Fee: Chase Sapphire Reserve
As you can see, each of these cards is designed for a different type of spender.
Keep reading as we break down the full details for each card and offer tips on what makes credit cards such a powerful financial tool.
Citi Double Cash: Best for Earning Cash Back On All Spending
What makes it a standout:
You can earn an effective 2% cash back on everything.
Using a cash back credit card is a simple way to put money back in your pocket.
Some cards feature rotating bonus categories or a tiered rewards structure but the takes an uncomplicated approach.
With this card, you earn 1% cash back when you make a purchase.
You then earn another 1% cash back when you pay for those purchases. You can pay in full each month or carry a balance over time but the cash back rewards rate doesn't change.
When you want to use those cash rewards, you can redeem them for statement credit, gift cards, or a check.
There's no cap on cash back rewards so your earning potential is unlimited. Besides cash rewards, this card has no annual fee.
That means there's no pressure to spend a certain amount so you can recoup the fee in rewards.
Read Citi Double Cash card Editor's Review
Why you may want to look elsewhere
Certain cash back credit cards give you an added incentive to sign up in the form of a new account cash back bonus.
With some cards, the bonus can be as much as $500, provided you meet the minimum spending requirement.
The doesn't have a bonus offer, which may be disappointing if you're hoping to nab some extra cash right from the start.
Chase Sapphire Reserve: Best for Travel Rewards With Great Perks
What makes it a standout:
Get a long list of travel benefits that can more than make up for the high annual fee.
A MyBankTracker survey conducted earlier this year found that 14% of young adults who are actively saving are stashing away money for a trip.
With a large sign-up bonus and amazing travel benefits,  can help you travel more with less cost to you.
The biggest drawback is the $550 annual fee, but that there are many ways to make it worthwhile.
Firstly, you have an annual $300 travel statement credit, which cuts the annual fee to $250, effectively.
Then, you also get a credit up to $100 for Global Entry or TSA Precheck membership. You get complimentary access to Priority Pass airport lounges.
For spending, you earn 3X points on travel and dining and 1X points on all other spending. Each point is worth 1 cent and redeemed for cash back, gift cards, merchandise, and more.
However, if you book travel through Chase's online portal, each point is worth 1.5 cents.
Most lucratively, you can transfer these points to partnered airlines and hotel chains, which can make your points worth even more.
Read Chase Sapphire Reserve Card Editor's Review
Why you may want to look elsewhere
You're going to face a high annual fee and there are other travel cards that do not.
If you don't think you'll be able to maximize the benefits of this card (in order to get the most value from the annual fee), you should consider a travel rewards card with a lower annual fee.
Chase Slate Edge: Best for Consolidating Debt at a Low Rate
What makes it a standout:
It is a very cheap option for consolidating debt in the short term.
Being stuck with student loan debt is bad enough. But when you throw credit card debt in the mix, it all adds up to more financial pressure for Millennials.
Paying it off is even more challenging when you've got a high-interest rate. The Chase Slate card is good for consolidating high-interest debt so you can pay it off faster and save money.
You can use it to move high-interest debt to the Slate Edge card to avoid interest charges during the introductory period. It also has no annual fee and no penalty APR if you pay late.
One other thing younger credit users might appreciate is having access to their FICO score for free each month.
Your FICO score is a three-digit credit score that the majority of lenders use to make credit decisions. Being able to see this score each month is helpful if you're trying to build credit for the first time.
Why you may want to look elsewhere
In the FICO study mentioned earlier, 71% of Millennials said rewards were one of the most important things they considered when choosing a new credit card.
If you're a rewards seeker, the Chase Slate Edge card may lose some of its lusters. This card doesn't have any rewards program.
What Makes a Good Credit Card for Millennials?
With so many different credit cards to choose from, narrowing down the field can be tough for Millennials, especially if they've never used credit before. In terms of how to choose a card, it all comes down to three things.
What Are Your Financial Goals and Spending Habits?
There are lots of reasons why a Millennial might choose to get a credit card.
For example, they can be good for building credit, as we'll touch on in the next section. For other young adults, their top reason to get a card may be earning rewards.
Before you jump on the first card you find, ask yourself why it is you want to get a credit card in the first place.
Then, think about how you plan to use it. If for instance, you think you'll carry a balance from month to month, you'd want to find a card with a lower rate. (Although it has to be said that it's not a good idea to carry a balance from month to month since doing so could lead to hard to pay off debt.)
If your goal is earning rewards, you have to decide whether you're willing to pay an annual fee for that perk.
Do You Have Debt From Another Credit Card?
If you're carrying a balance on another card, that's also something you'd need to think about.
When you've got a high APR, getting any traction to pay the balance down can seem impossible.
Transferring the balance to a card with a 0% APR is a debt payoff solution if you're ready to wipe it out for good.
When you're looking at balance transfer offers, pay attention to how long the promotional period is.
You should also consider how much the balance transfer fee is and what the regular variable APR increases to once the promotional period ends.
Some cards will even charge you retroactively at that new fee on your remaining balance after the promotional period ends - this is why some people will get another balance transfer credit card right before this happens if they weren't able to pay the debt off in time.
How Responsible Are You When it Comes to Using Credit?
The way you use your credit card is another piece of the puzzle to factor in. If you always pay in full, for example, the APR may not be so important to you.
The APR becomes extremely important, however, if you carry a balance or sometimes pay late. A late payment can trigger a penalty APR, which can mean paying a lot more in interest to pay.
Good credit habits also come into play where rewards are concerned. Someone who's good about keeping their balances low and paying on time may also be a better candidate for a rewards card.
If you're always maxed out, on the other hand, you don't have a chance to make new purchases and that limits your ability to earn additional rewards.
Credit Cards and Your Credit Score
Establishing a good credit score when you're young is important in more ways than one. For one thing, your credit score influences the interest rates you'll pay on what you borrow.
If you're hoping to get a loan to buy your first car, for instance, a lower score could mean a much higher rate.
Your credit score is also important if you're trying to rent an apartment or find work. Landlords and employers alike may run a credit check when you apply for a lease or a job.
A poor credit score suggests that you're not responsible with your money. That could lead you to get passed over for someone with better credit.
How Credit Cards Can Help or Hurt Your Credit Scores
Credit cards can be good or bad for your credit score, depending on how you use them. To understand what that means, here's a quick breakdown of what goes into your FICO credit score:
FICO Credit Score Factors and Their Percentages
| FICO credit score factors | Percentage weight on credit score: | What it means: |
| --- | --- | --- |
| Payment history | 35% | Your track record when it comes to making (at least) the minimum payment by the due date. |
| Amounts owed | 30% | How much of your borrowing potential is actually being used. Determined by dividing total debt by total credit limits. |
| Length of credit history | 15% | The average age of your active credit lines. Longer histories tend to show responsibility with credit. |
| Credit mix | 10% | The different types of active credit lines that you handle (e.g., mortgage, credit cards, students loans, etc.) |
| New credit | 10% | The new lines of credit that you've requested. New credit applications tend to hurt you score temporarily. Learn more about FICO credit score |
Payment history carries the most weight.
The easiest way to help your credit is to always pay your credit card bill on time every single month. Keeping your credit balances low is the second best way to improve your score.
Things that can hurt your score include:
Paying late
Letting accounts go to collections
Maxing out your credit cards
Applying for lots of new credit cards at once
Closing down old accounts with a balance
Using only one type of credit
All of those things affect your score in different ways but the end result is the same. They can knock points off your score so it pays to be mindful of how you're using your cards.
If you want to learn more about boosting your credit, check out our uncomplicated guide to hacking your perfect score.