4 Reasons to Have a Travel Credit Card With an Annual Fee
When you're figuring out if a credit card's annual fee is worth it, consider the value of the perks, in addition to the rewards program.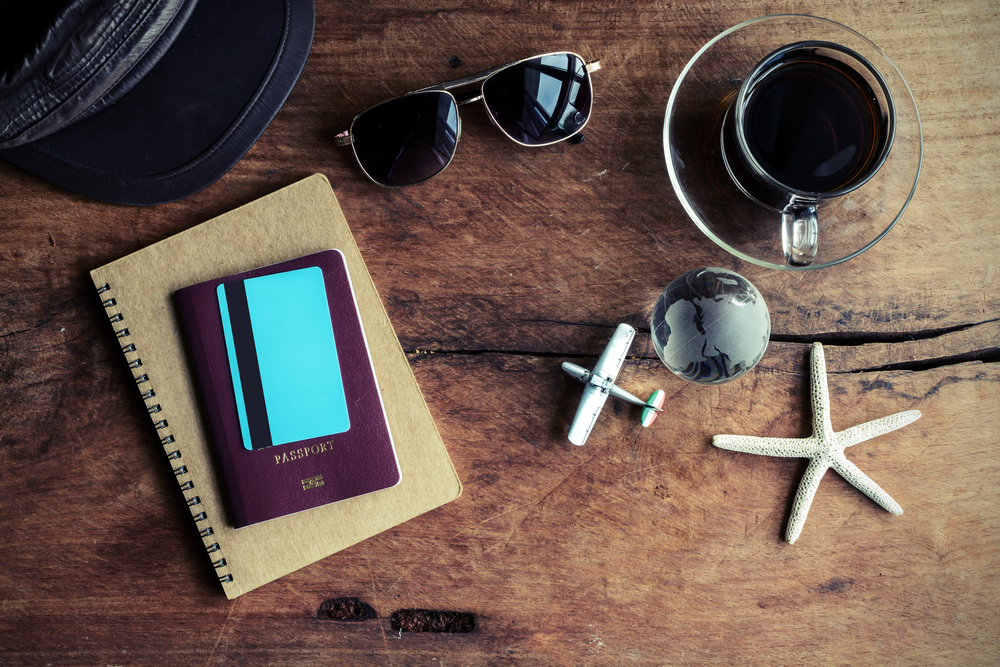 The idea of paying an annual fee on a credit card is blasphemous to some people.
That includes me, considering that I've personally found no need for all the perks that come with such a card.
However, I know that everyone has different spending habits. Yours may legitimately justify a card with an annual fee because the value of the benefits can exceed the cost of the annual fee.
To be clear, when I'm saying "benefits," I'm not referring to the tons of rewards that you can earn.
I'm talking about the perks that often come with pages of fine print -- which we never bother to read.
Taking on a different perspective on how we calculate the value versus the cost of an annual fee, I'll show you how some card perks can easily pay for that annual fee.
1. Car Rental Insurance
When booking a car rental for your next road trip, remember that many credit cards will offer car rental insurance.
This insurance will usually pay for the damages of and loss of a car rental -- make sure to read the fine print to see if there are any exclusions.
The lesson here is: don't get suckered by car-rental agencies into paying for loss damage waivers (LDW), which generally serves the same purpose as car rental insurance.
At major U.S. car rental agencies such as Hertz, Avis and National, the typical loss damage waiver policy can cost an additional $10 to $30 per day. Third-party insurance providers like Allianz and AIG also provide rental car insurance for $10 to $30 per day.
Just use a credit card to pay for the car rental and let the card's rental car insurance take over.
As an example:
If you rented a car through some rental company, say Avis, for a 14-day vacation, it would cost you $10 a day to have the cheapest auto insurance Avis offers. That means, for 14 days, the auto insurance alone would cost you $140 total. 
However, let's say you had the popular Chase Sapphire Preferred Card, which has an annual fee of $95, and you chose to, instead, purchase the rental car using your Chase card.
By using your card, you not only avoided adding an extra expense to your trip, but saved money, by having a card that has a $95 annual fee, instead of paying $140 solely for auto insurance.
Now think, this $95 annual fee is a one-time yearly fee. So, this means, you can use it as many times as you want to cover yourself under their insurance, while still only paying one lump $95 fee. 
2. FICO Credit Scores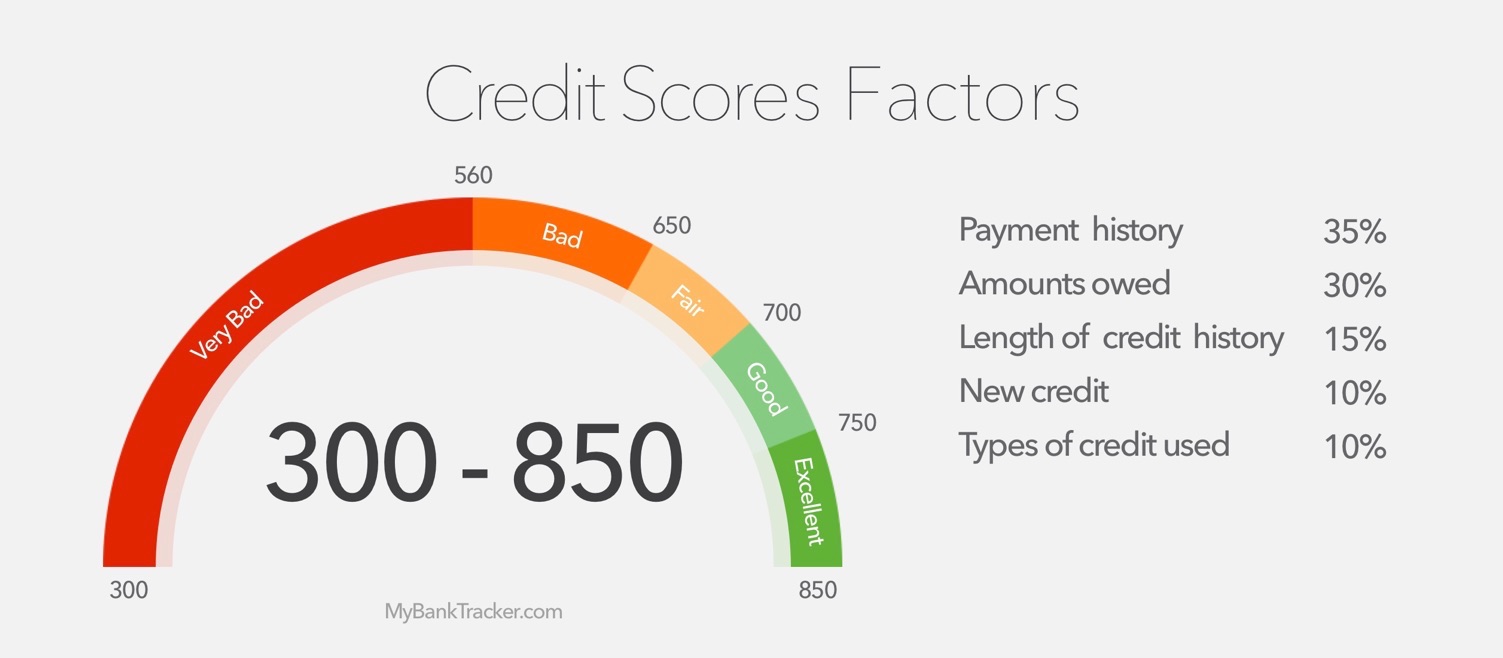 Like many consumers out there, I don't think it is fair that we have to pay for our FICO credit scores.
Yes, we get three free credit reports per year -- via AnnualCreditReport.com -- but it doesn't provide an accurate metric of how lenders look at us.
If I wanted to check my actual FICO score, I'd have to pay for it -- at a pricey $19.95 per score per credit bureau.
If I just wanted to track a single FICO score for 12 months, there's a discounted annual plan through myFICO.com, but it would still cost $149.95 per year.
Most credit card issuers provide free FICO credit scores to card customers.
Related: Best Travel Credit Cards for Work and Vacation
3. Extended Warranties
Don't you just hate the push to add on an extended warranty right before you're about to pay for something? I can't stand it, especially when I know that I receive an extra year on the warranty when I use my credit card to pay for something.
Even on the most basic, no-frills credit cards, there's a good chance that your credit card offers an extended warranty on your purchases.
Typically, the extension is one year on top of the item's standard manufacturer warranty period.
In the occasion that you do try to make a claim during the card's extended warranty period, the card company will either pay for the repair or reimburse you (limits do apply).
Let's take a look at some of the costs of extended warranty.
At Best Buy, for instance, a one-year extended protection plan for a $500 40-inch HDTV costs $59.99. At Apple, a one-year extended warranty (called AppleCare+) for an Apple iPad tablet costs $99.
On cards that seemingly have no special perks, such a basic card benefit, it's a cost-saver.
4. Free Shipping for Online Shopping
Nowadays, shopping online is the norm. But, one of the things that consumers hate most about online shopping is the cost of shipping. It's nonsense when you have to pay $8 to ship a $10 item.
Fortunately, some credit cards can help you avoid some of the shipping fees when you go online shopping.
For example, take the Blue Cash Preferred® Card from American Express, which has an annual fee of $95 (see Rates & Fees; terms apply).
*See Rates & Fees. Terms Apply.
Sure, you can make up that money by making good use of the cards 6% cash back at U.S. supermarkets (on up to the first $6,000 spent in this category per calendar year; 1% thereafter) to recoup the annual fee.
But, with this card, you're eligible for a free Shoprunner membership, which offers free 2-day shipping through more than 110 partnered online retailers.
With just eight orders at any of these online stores for an average savings of $10 per shipped order, you'd have made that card's $95 annual fee worthwhile.
Shoprunner's retail partners include major national brands. Remember, this is 2-day shipping option that usually costs more than the slow, standard delivery option.
---
Discovering the greater value
Even as someone who shies away from credit cards with annual fees, I can see that the most obscure of card perks can turn out to be totally worth the cost. It's just a matter of learning to put that yearly cost into perspective.
One member of the MyBankTracker team was able to get back $450 through his Chase Sapphire Preferred Card, which reimbursed him for lodging and food when his flight was delayed overnight (a card benefit called "Trip Delay Reimbursement").
In his eyes, this one benefit has already generated enough value to cover four years' worth of annual fees.
So, when you're out looking for your next credit card, and it comes with annual fee, take a thorough look at the card benefits guide.
You might find a perk that makes it all worth the cost.
If you already have an annual-fee credit card, I'd love to hear how your card's perks have delivered enough value to compensate for that annual fee. Share in the comments below!
See the rates & fees for the mentioned American Express cards: Blue Cash Preferred from American Express (Rates & Fees; terms apply).