Mastercard Titanium Card 2023 Review: Focus on Luxury Travel Experiences
Our review of the Mastercard Titanium Card looks at the card's rewards program, fees, and perks that revolve around a more luxurious travel experience.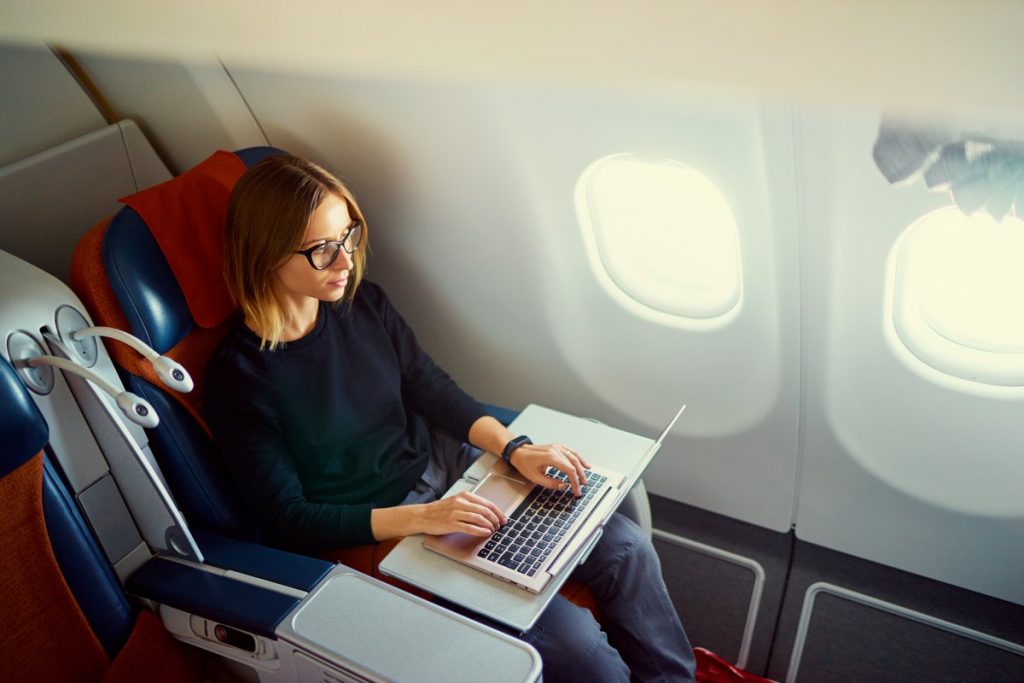 Opening a luxury credit card account for travel could make sense if you want access to enhanced travel benefits.
The is a luxury rewards card option that offers best-in-class redemption values for airfare and cashback.
This stainless steel card also comes with upgraded travel features. That includes 24/7 concierge service and an average yearly value of $500 in benefits.
There is an annual fee for this card. And authorized users pay a fee as well. But it could be worth it if you want to travel in comfort and get more mileage from airfare redemptions.
Not sure if this is the right card for you?
This Mastercard Titanium Card review offers a full rundown of features and benefits to help you decide.
Mastercard Titanium Credit Card Pros & Cons
Pros
Cons

Redeem those points at a rate of 2% for airfare, 1% for cashback
Enjoy luxury travel benefits, including 24/7 concierge service exclusive experiences
No foreign transaction fees

$195 annual fee
No specific option to redeem rewards for hotels, rental cars or other travel expenses/li>
Main Highlight: Best Rewards Redemption Rates
The Mastercard Titanium Card takes a straightforward approach to earning rewards.
For each eligible dollar you spend you'll earn one rewards point. There's no limit on the number of points you can earn.
Where it gets interesting is the card's redemption rate.
When you redeem your points for airfare, you get a 2% rewards rate. So, for example, if you have 50,000 points banked you could redeem them for $1,000 in airfare.
There are no blackout dates and no restrictions. You can redeem points at the 2% rewards rate for flights on any airline.
That's well above the 1.5% redemption rate you'd get with the Chase Sapphire Reserve Card. Even the American Express Platinum Card only offers a 1% redemption rate.
You can also redeem points for cashback. If you go that route you'll get a 1% redemption rate.
So, say you charge $10,000 in purchases to your card each month. You'd earn 10,000 points monthly or 120,000 points annually.
If you were to redeem them for airfare, they'd be worth $2,400. And if you redeem them for cash back they'd be worth $1,200.
This card's simplicity in earning and redeeming rewards, along with luxury benefits, could make it attractive to frequent travelers.
24/7 Concierge Service for Stress-Free Travel
The Mastercard Titanium Card is packed with travel features and benefits.
First, you get 24/7 concierge service. This service can help you with:
Booking airfare and other travel arrangements
Fulfilling special travel requests
Researching travel destinations
Shopping and entertainment
Custom itineraries
Gaining access to exclusive events
Meeting emergency travel needs
This service is provided to Mastercard Titanium members with no hidden fees. Help is available around the clock by phone, email or secure message.
A concierge feature is a nice plus if you need help booking travel or would rather let someone else handle arrangements.
And if you run into a problem during your trip, the concierge service is there to help day or night.
What Else Do You Get With the Mastercard Titanium Card?
The Mastercard Titanium Card also comes with a number of other travel benefits.
According to the website, the typical cardholder enjoys $500 in yearly travel benefits. Some of the top features include:
Luxury jet access (for eligible members)
Luxury Card Travel program access
Luxury Card experiences
Baggage delay insurance
Mastercard ID theft protection
$0 liability fraud protection
Travel accident insurance
Trip cancellation and interruption insurance
Travel assistance
Auto rental collision waiver
Mastercard Global Service
Resort and spa credits
Room upgrades
Airport meet & assist service
These benefits add to the card's value. And that might be important to you if you're on the fence about the annual fee.
Card APR & Fees
The biggest fee to be aware of with the Mastercard Titanium Card is the annual fee, especially if you plan to add an authorized user.
By itself, the annual fee is $195.
But if you add someone to your account, it goes up to $290 total.
So, is the annual fee worth it for what you get with this card?
It could be if you're using this card to earn points toward airfare.
If you're using the card yourself, with no authorized users, you'd have to charge around $800 per month to make up for the annual fee. That's assuming you redeem all your points for airfare.
But if you add one person to your account you'd have to spend around $1,200 a month to cancel out the fee.
Of course, you could more than make up for the fee if you're using the card's other travel benefits.
The $200 in annual airline credits you could get, for example, could help to balance out the fee.
Mastercard Titanium Card vs. Other Rewards Cards
The Mastercard Titanium Card touts its redemption rate as the best around.
But what do other premium travel rewards cards have to offer?
Here are three other options to compare.
Mastercard Black Card
The is similar to the Titanium Card in many respects.
Both earn one point per dollar spent. And both cards offer a 2% redemption value for airfare. Where the two cards differ lies in the annual fee, cashback redemptions and travel benefits.
With the Mastercard Black Card, cashback redemption value is 1.5% instead of just 1%.
So you get more value for your points with this card. But you'll pay a higher annual fee of $495, versus $195.
That means you'll either need to spend more to make up the fee or enjoy better perks.
The upside is that you do get some valuable benefits with the Mastercard Black Card. Those include:
VIP airport lounge access with Priority Pass Select
Up to $100 in annual airline credit
$100 statement credit toward Global Entry or TSA PreCheck
Private jet service access
What you have to consider is whether those benefits justify the higher annual fee.
Read the full Mastercard Black Card review.
Chase Sapphire Preferred Card
The is one of the most popular travel card options around.
With this card, you earn:
5 points per dollar on travel purchased through Chase Ultimate Rewards, excluding certain hotel purchases
2 points per dollar on other travel purchases
3 points per dollar dining
3 points per dollar on online grocery purchases (excluding Target, Walmart and wholesale clubs)
3 points per dollar on select streaming services
1 point per dollar on all other purchases
This card also has an extremely generous introductory points bonus, something you don't get with the Mastercard Titanium Card or the Black Card.
You also get added value when you book travel through Chase Ultimate Rewards.
If you choose this option, your points are worth 25% more. So 100,000 points, for example, is worth $1,250 in travel.
And you can transfer points to travel partners on a 1:1 basis. There's a $95 annual fee but no foreign transaction fee.
Read the editor's review of Chase Sapphire Preferred.
American Express Gold Card
See Rates & Fees. Terms apply.
The offers a tiered rewards system as well.
With this card, you earn:
4 points per dollar on dining
4 points per dollar on groceries at U.S. supermarkets, on up to the first $25,000 in purchases each year
3 points per dollar on flights booked directly with airlines or through amextravel.com
1 point per dollar on all other purchases
There's an introductory points bonus for eligible cardmembers who qualify.
You can get up to $120 in Uber Cash annually with your card. That can help to offset the $250 annual fee.
In terms of travel benefits, you get access to The Hotel Collection. The American Express Gold Card also comes with personalized travel services, Global Assist Hotline access and baggage insurance.
Read the editor's review of the American Express Gold Card.
Final Verdict: Should You Apply for the Mastercard Titanium Card?
The Mastercard Titanium Card is a cut above when it comes to rewards redemption.
You might like this card if:
You're comfortable earning one flat rewards rate on all purchases
You want to get more value when redeeming points for flights
You don't mind paying an annual fee for travel rewards and benefits
This card doesn't offer an introductory bonus, however. So that may be a mark against it if you're hoping to get a big rewards bonus with a new travel card.
Overall, it delivers a good mix of features and benefits for the annual fee. Just keep in mind what you may pay in interest if you carry a balance with this card.