The Best Credit Cards for Pet Owners Compared
Caring for your pet is a full-time job. Find out what credit card is best for pet owners, what the main features and how it compares to similar cards.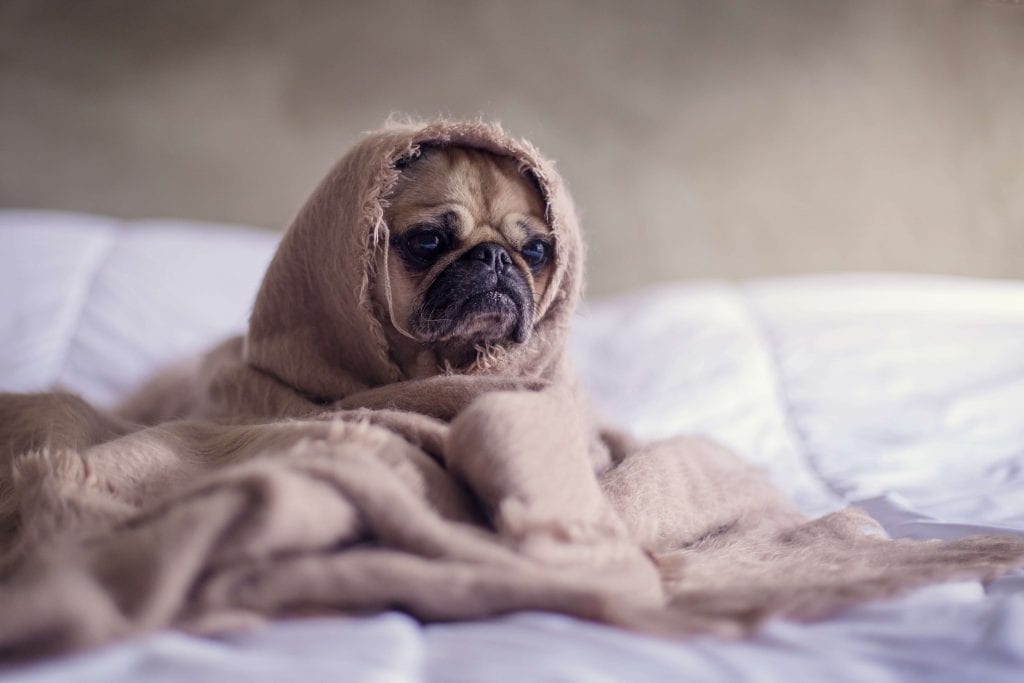 With more than 60% of American households owning a pet, it is no surprise that credit card companies want to tap into the huge pet owning market.
To that end, card companies have begun offering specialized pet credit cards that you can use to earn rewards or save money while taking care of your furry friend.
Here's a look at some of the best credit cards for pet care.
American Kennel Club Visa
The American Kennel Club Visa card is a rewards card tailored toward pet owners. Every purchase you make earns rewards and supports the American Kennel Club.
The card isn't just a dog credit card for dog owners. Its rewards are designed for pet owners of all kinds. As a bonus, the card comes with no annual fee and an interest rate as low as 12.98%.
Main Features
Triple Rewards at Pet Stores

The American Kennel Club Visa earns one point per dollar spent at all stores, two points per dollar spent on gas and groceries, and three points per dollar spent at pet stores or on purchases from the AKC.
You can redeem points for pet merchandise, gift cards, travel, and more. You can easily redeem your rewards points online by logging into your card account.
Customize Your Card

Dog owners will love the customization options offered by the American Kennel Club Visa. When you apply for the card you can select a card face from a photo gallery that features a wide variety of dog breeds.
If none of the breeds or photos in the gallery appeal to you, you can upload a photo of your own dog. You can show your pet off every time you make a purchase with your AKC card.
Support the AKC

Every time you make a purchase with your American Kennel Club Visa card the AKC receives a small percentage of the transaction.
This helps to fund the AKC and its efforts to improve the welfare of dogs around the country.
H3 WellnessPlus Card
The H3 WellnessPlus card is one of many pet healthcare cards on the market. These cards are designed to help pet owners handle large, unexpected medical expenses for their pets.
Unlike pet insurance, these cards do not cover the expenses, but they help pet owners create a payment plan for the expenses, making them a suitable substitute for some consumers.
As a note: This card can only be used at select veterinarians and the availability of payment plans varies from vet to vet.
Main Features
Deferred Interest
The biggest draw of the H3 WellnessPlus card is the deferred interest deals that it offers. The card offers 6 to 12 months of deferred interest on purchases of $300 or more.
If the bill is not paid in full by the end of the promotional period, the interest will be added to the bill, making it much larger than it was at first.
Zero percent interest is a useful tool but it can be dangerous, so be careful when taking advantage of these deals.
Automatic Payment Plans

For bills that are too large to be paid off in the six or twelve months of no interest, the H3 WellnessPlus card offers a reduced interest payment plan.
Purchases larger than $999 qualify for a 24, 36, or 48-month payment plan, and purchases larger than $2,499 qualify for a 60-month payment plan.
Complements Pet Insurance
The H3 WellnessPlus card is designed to complement pet insurance by covering out of pocket expenses, including co-pays, medication, and other supplies.
This makes it especially useful for unexpected expenses because it can cover the out of pocket costs while you rebuild your budget around the expense.
People who don't have pet insurance can still take advantage of the card's benefits by using it to cover the full cost of treatment and paying the expense over time.
CareCredit Healthcare Card
The CareCredit Healthcare card is actually a healthcare card designed for people and their families.
Thankfully, the card issuer recognizes that pets are also members of the family and offer veterinary financing options through the card.
Like the H3 WellnessPlus card, this card can only be used at veterinarians who accept the card, and payment plan availability can vary.
Main Features
Perfect for Expected or Unexpected Expenses

The CareCredit Healthcare card can be used for regular vet visits like checkups or vaccines, or for unexpected emergency visits.
The card can even be used to purchase food for your pet, so long as the food is medically recommended by your vet and purchased through the vet's office.
This makes it easy to budget for your pet's check-ups by spreading the cost out over time.
Deferred Interest
Like the H3 WellnessPlus Card, the CareCredit Healthcare card offers deferred interest plans. This card beats the H3 card in that the minimum purchase for deferred interest is only $200.
The interest can also be deferred for as long as 18 months, allowing you to stretch the payments out for as long as you need.
Payment Plans

The CareCredit Healthcare also offers 24, 36, 48, and 60-month payment plans with reduced interest. Purchases over $1,000 qualify for payment plans of 48 months or less.
Purchases over $2,500 qualify for 60-month financing. This is one area where the H3 card comes out ahead as even the 60-month plan on the H3 card charges a lower interest.
Citi Health Card
The Citi HealthCard is another healthcare card that is designed for families but offers benefits for pets as well.
It is one of the few pet credit cards offered by a major bank and credit card issuer that will be familiar to most consumers.
This makes it perfect for people who are nervous to get a credit card from a company they aren't familiar with. It is also ideal for consumers who already do business with Citi.
Main Features
Apply Online or in Person
You can apply for the Citi Health card online or at your vet's office. This makes this card perfect for people who are concerned about sharing identifying information online.
Payment Plans Decided by the Provider

The Citi Health Card is more flexible than other pet health cards because the payment plans that are available are determined by each individual vet's office.
You can shop around at different vets to find one that has payment plans that meet your needs, or work with your current vet to design a customized plan.
No Down Payment Required

You can put charges for pet care on your card without making a down payment. This is useful for large, unexpected expenses that you can't afford immediately.
Wells Fargo Health Advantage
The Wells Fargo Health Advantage card is another card that provides healthcare benefits for both humans and their pets.
Main Features
Equine Care Benefits
The Wells Fargo Health Advantage credit card offers financing for expenses related to horses and equine care.
Equine care is generally very expensive, so this is a boon to horse owners who are looking for a way to cover unexpected procedures.
Deferred Interest
Like most healthcare cards, the Wells Fargo card offers a deferred-interest deal. Depending on the size of the charge, the deferred interest period can extend for 6, 12, or 18 months.
So long as the bill is paid in full before the end of the promotional period, you will pay zero interest.
Zero Interest Payment Plans

One place where the Wells Fargo Health Advantage card shines in comparison to other pet care credit cards is its payment plans.
Purchases that qualify for 24 or 36-month financing will accrue no interest when they are paid in equal monthly installments. This is a major saving over other cards that offer reduced interest financing.
The Best Pet Credit Card: The American Kennel Club Visa
The American Kennel Club Visa card is the clear winner when it comes to choosing the best credit card for pet owners.
It can be used at any store that accepts Visa cards, making it the most flexible card listed.
It is great for healthy pets because of its increased rewards at pet stores and its pet-themed redemption options.
At the same time, it is a good choice for pet owners who are concerned for their pet's health because it also earns increased rewards at vets.
Consumers with good credit scores can also take advantage of its low-interest rate when they really need the flexibility of long-term financing.
The ability to show off your pet and support the American Kennel Club with every purchase just puts the icing on the cake of this great card.