What Are Credit Card Points and Miles Worth?
Credit card rewards programs can come in many forms -- you can get points or miles from spending. See how much they're worth (including frequent flyer programs).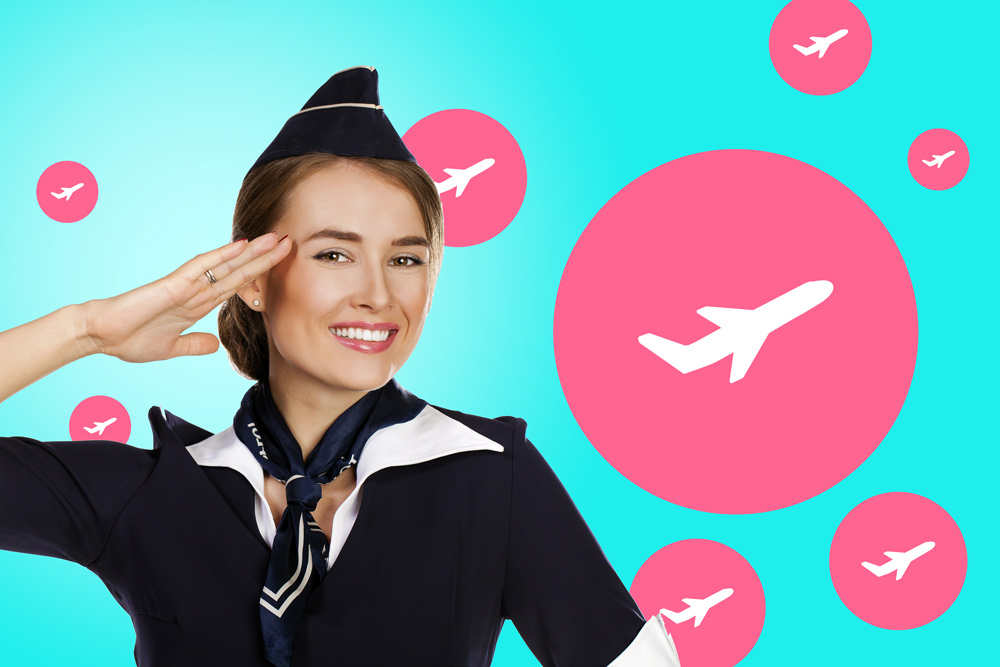 Rewards credit cards, airline frequent flyer programs, and hotel rewards memberships all function in pretty much the same way.
In an attempt to create repeat business, they reward you for using their product.
Each reward scheme tries to differentiate itself from others to create more name recognition, making you more likely to remember the perks and use their service more often.
Points and miles are much more complicated than cash back rewards, but they can be far more valuable for people who know how to use them.
Delving into the world of miles and rewards points is necessary to taking full advantage of the free rewards you can earn.
Choosing the Right Rewards Card and Airline
With such a wide variance in the value of miles and points, it can be difficult to figure out how to use the information.
My recommendation would be to take advantage of lucrative sign-up bonuses where possible, but to have a main spending card that earns points with a high value that transfer to an airline with a high value per mile.
Credit Card Point Value by Issuer
| Credit Card Point Value by Issuer | Max Point Value (in cents) | Notes |
| --- | --- | --- |
| American Express Membership Rewards | 2 | When used towards qualifying travel. Different values for statement credits and partner transfers. |
| Barclaycard Arrival Miles | 1.05 | You can pay travel expenses at a rate of 1 mile per cent, and then receive a 5% mile rebate. |
| Capital One | 1 | When used for future/past travel. General statement credits redeem at 0.5 cents per mile. |
| Chase Ultimate Rewards | 1.50 | When booking travel through the Chase UR portal. Statement credits and shop with chase have a value of 1 cent per point. Transferring to partners can increase point value in certain cases. |
| Citi ThankYou Points | 1.6 | When redeeming on American Airlines with Citi Prestige. 1.33-1.25 cents for other travel. 1 cent per point in statement credit. |
| Diners Club Rewards | As high as 2 | You can transfer points to a number of partners at varying rates. |
| US Bank Flexperks | 2 | When redeemed for airfare. Lower values for other redemption options. |
For example, American Airlines services a wide area and has a high value per mile.
You can also transfer Starwood points to American Airlines at a 2:4:1 ratio. Using a Starwood rewards card as your main spend card will let you earn highly valuable points that you can use as high-value miles if the need arises.
You may need to adjust the airline and card combination based on which airlines service your area but the basic concept of having a regular use card that earns high-value points that you can exchange to high-value miles holds.
Avoid using a card that earns low-value points or that has poor transfer options as your daily spending card, and use them only if you receive a bonus offer.
How to Maximize Your Credit Card Points
Every credit card issuer values their points differently and even within the same card issuer different ways of redeeming points assigns different values to them.
While the rules vary across the card issuers, there are a few rules that hold true.
When looking to maximize value, never redeem for a statement credit
Put simply, get a cash back card if you want to save some money on your everyday purchases.
You will earn more cash back, in the long run, thanks to higher cash back rates on certain spending categories and other bonuses they offer.
Credit card points and miles are designed to be used for travel and rewards and their value towards general statement credits tend to be much lower.
Think carefully before redeeming points in a shopping portal or for a gift card.
Many issues, including American Express and Chase, offer shopping portals where you can pay with points or deals where you can convert points into store credit cards.
Much like statement credits these deals generally value your points lower than other redemption options.
It is possible to find good deals in these portals, and they generally offer a better value than redeeming for a statement credit, but you should look for better options first.
Always comparison shop.
Points and miles may focus more on travel, but many cards have multiple ways that you can redeem your points for travel.
For example, American Express allows you to book travel directly through their site and pay with points.
Amex has also partnered with a number of airlines, including JetBlue, Delta, and British Airways.
You can convert your Membership Rewards points into miles at these partner airlines at different rates, and use them to book travel through the airlines' own portals.
Depending on the conversion ratio and booking cost through both portals, and whether you are short a few points in one reward program or the other can affect whether it makes more sense to book directly or transfer your points.
If your preferred airline isn't a card partner, check if it is a partner of a partner.
Sometimes, you'll find that your preferred airline isn't partnered with any of your cards for point transfers.
That doesn't mean there is no way to use the points the way you want. Many airlines' frequent flyer memberships allow you to transfer miles to partnered airlines memberships.
As an example, if you want to fly on Emirates, you can use Alaska Airlines miles to book the flight, even if your card isn't partnered with Emirates.
How to Maximize Your Airline Miles
If you're a frequent flyer you've probably built up a balance of miles across a number of different airlines.
Many airlines stipulate that if you want to book a flight using miles you must use miles to pay the whole fare.
This can mean that you leave hundreds or thousands of miles sitting in accounts, never to be used.
Mile Value by Airline
| Airline | Point Value (in cents) | Notes |
| --- | --- | --- |
| Aeroplan | 1.2-3 | |
| Air France | 1.3 | |
| Alaska Airlines | 2 | |
| American Airlines | 1.7 | |
| ANA | 1.5 | |
| Avianca | 1.7 | |
| British Airways | 1.7 | |
| Delta | 1.2 | |
| Emirates | 1.2 | |
| Frontier Airlines | 1.1 | |
| JetBlue | 1-1.7 | 1 cent per mile for airfare. |
| Singapore Airlines | 1.5 | |
| Southwest | 1.4 | |
| United | 1.5 | |
| Virgin America | 1.5 | |
| Virgin Atlantic | 1.5 | |
Different airlines also offer bonuses if you have a certain mile balance, or take a minimum number of flights each year.
These bonuses can include reduced fares when paying with points, or earnings bonuses.
For example, Southwest gives you priority boarding and a 25% earning bonus after you earn 35,000 miles in a year.
If you get 70,000 miles in a year you get a 100% earning bonus and free in-flight WiFi. Jetblue offers free checked bags, expedited security, and reduced fees. Every airline's perks are different.
To maximize your miles, you first need to consider the type of traveler you are.
Do you have a single airline that you prefer to fly on, or do you just look for the cheapest fares?
If you have a preferred airline, the first step is to find the most efficient way to transfer as many of your miles from other carriers to your preferred one.
Once you've done that, you can take advantage of the perks you've earned from the airline and redeem the miles for the flight you want.
If you are the type to look for the lowest fares the job is more complicated because each airline values miles differently, and the transfer ratio between partners is not always 1:1.
Start by making a spreadsheet of all the airlines you have frequent flyer miles with.
Then find the airlines that serve the cities you are traveling between, and find the number of miles you need to book the flight.
Once you've done that, you'll need to determine which airlines that you have points at are partners with airlines that serve the route.
Using a middleman may be necessary to get the miles transferred.
Finally, you will have to do the math to figure out which airline and series of transfers are cheapest, using the chart above to find the value of a mile.
The Difference between Airline Miles and Hotel Rewards
Major hotel chains offer their own rewards memberships that frequent travelers can take advantage of.
Hotel points are generally earned by staying at the hotel or through partnered credit cards, much like airline miles.
Hotel Point Value by Chain
| Hotel | Point Value (in cents) | Notes |
| --- | --- | --- |
| Choice Hotels | .6 | |
| Hilton | .5 | |
| Hyatt | 1.8 | |
| IHG | .7 | |
| Marriott | .7 | |
| Ritz-Carlton | .7 | |
| Starwood | 2.4 | |
| Wyndham | 1.2 | |
Unlike airline miles, it is often possible to use your hotel rewards points immediately as you earn them.
For example, if you are staying at a Marriott hotel, you can redeem the points you earn during your stay for a credit on your room service bill.
Hotel rewards points tend to be more flexible than airline miles.
Both Marriott and Hilton allow you to use points towards future stays, flights, cruises, and more.
The memberships also have more tiers than airlines' frequent flyer memberships and they offer more perks.
Marriott has four tiers of rewards memberships and the top tier offers perks such as an exclusive reservation line, arrival gifts, complimentary room upgrades, gift shop discounts, and free daily breakfast for two.
Much like airlines and credit cards, you can transfer points to and from your hotel rewards accounts, so make sure you have an account with the hotels you stay at frequently and don't let your points expire.
Is Buying Miles Worth it?
In general, buying airline miles is not worth it due to the simple fact that the miles are sold for prices higher than their actual value.
For example, Jetblue sells their points for just over 3.75 cents each, but their actual value towards a ticket is only 1 cent.
There are two exceptions when purchasing miles makes sense.
If you are a few points off of having enough to book a flight, making up the difference by buying miles can be cheaper. Only do this after checking for the possibility of transferring miles or booking through a partner airline.
The other exception is when airlines offer bonuses on purchased miles. For example, Jetblue is currently offering up to a 50% bonus on purchased miles if you buy in bulk, dropping the per miles cost to just under 2 cents.
Alaska Airlines currently offers up to a 40% bonus, allowing you to buy points at a rate of 2.1 cents each.
While it is not common for airline bonuses to make it possible to buy miles for less than their actual value, it can happen.
Often you will need to transfer the miles or use them to book with a partner to actually be able to buy them for less than their value.
Maximizing the value of your credit card rewards and airline miles can be difficult but it's a great way to fly in style on the cheap.