American Express Membership Rewards Program 2023 Review
Learn more about the American Express Membership Rewards® program. How to earn the most points, and how best to spend them.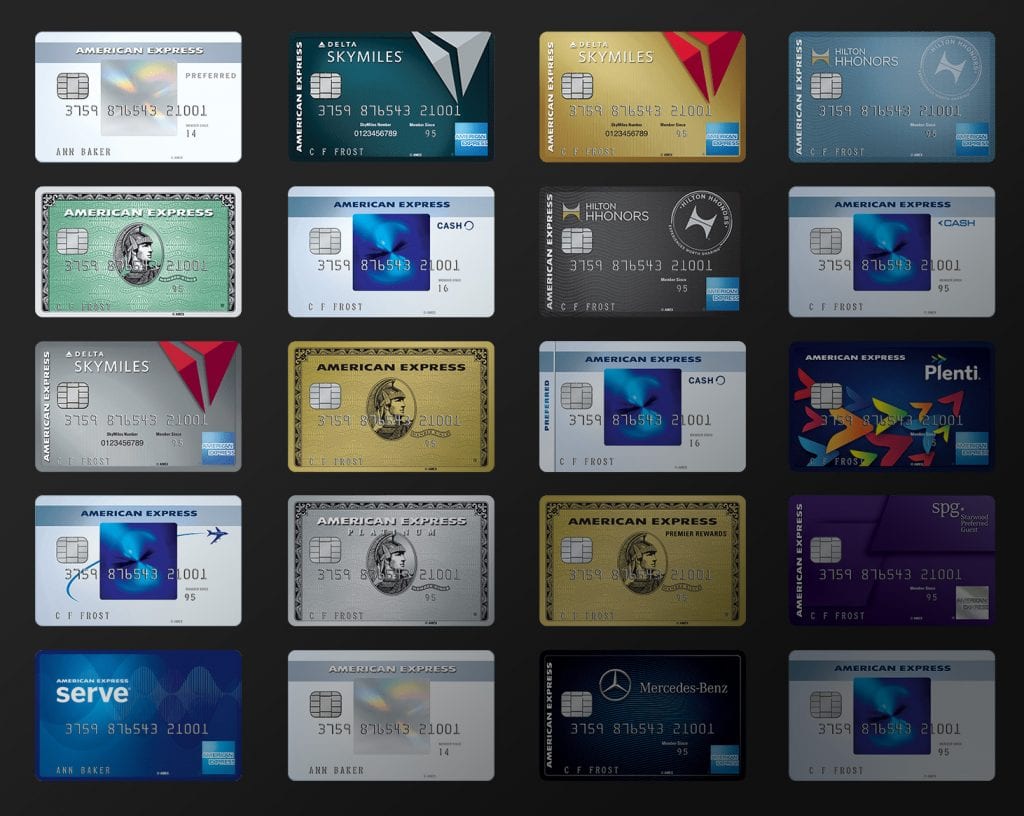 Imagine flying first/business class on vacation with your credit card rewards points.
The Membership Rewards program from American Express is one of those rewards programs that makes it possible. You can turn your spending into free trips in luxury.
As with any credit card rewards program, the key to receiving the most value from the American Express Membership Rewards program is to learn how to earn the most points, and how best to spend them.
Membership Rewards Basics
Earning Points
With the Membership Rewards program, the number of points you earn from your spending will depend on the card you have.
Most cards simply offer one point per dollar spent, and double points for reservations booked through Amex Travel.
Yet some offer bonus points for making specific types of purchases such as gas, groceries, or airline tickets.
You can keep your points as long you have at least one American Express card account open, and it's one that participates in the program.
Spending Points
Unlike a credit card that offers miles with an airline's frequent flyer program or points with a hotel's loyalty program, the points are held by American Express, the card issuer.
Once you've earned points, you can redeem them for dozens of awards including gift cards, merchandise, and travel reservations.
Another option is to redeem points for purchases from retail partners:
American Express Retail Partners
Retail & Travel Partners
Amazon.com
BestBuy.com
Uber
Ticketmaster
Telecharge
You can also redeem points to pay for charges to your card. And with most Membership Rewards cards, you can choose to transfer your rewards to airline miles or hotel points.
Currently, you can transfer your points to miles with 17 airline programs, points with three hotel chains, or to the Plenti retail rewards program.
You can transfer points to most of these programs at a 1:1 ratio, except as noted:
American Express Membership Rewards Partners
| Airline transfer partners | Hotel transfer partners |
| --- | --- |
| Aeromexico | Choice Privileges |
| Air Canada Aeroplan | Hilton HHonors (1,000 Membership Rewards points = 1,500 Hilton HHonors Points) |
| KLM and Air France Flying Blue | |
| Alitalia Mile Miglia | |
| ANA Airlines | |
| Asia Miles | |
| British Airways Avios (250 Membership Rewards = 200 Avios) | |
| Delta Skymiles | |
| El Al (1,000 Membership Rewards = 20 Matmid points) | |
| Emirates Skywards | |
| Etihad Guest | |
| Hawaiian Airlines | |
| Iberia Plus (250 Membership Rewards points = 200 Avios) | |
| JetBlue TrueBlue (250 Membership Rewards = 200 TrueBlue points) | |
| Qantas | |
| Singapore Airlines KrisFlyer | |
| Virgin Atlantic FlyingClub | |
How to Get the Most Value From Your Points
With so many ways to redeem your points, it can be hard to choose the best awards.
Whenever you are redeeming points and miles of any kind, you'll want to choose the options that offer the most value per point redeemed.
As I will show you, most award options offer you just one cent per point towards merchandise, gift cards, and travel reservations. With a penny per point as your floor, your goal is to look for awards that offer more value.
Transfers to Airlines
Most of the time, the use of your points will be transfers to airline miles.
Many of the 17 different airline transfer partners are extremely valuable for travel on it and its partners.
For example, Flying Blue(Air France and KLM) and Delta SkyMiles and can be redeemed for award flights on those airlines and any other SkyTeam partners.
British Airways miles can be redeemed for flights on American Airlines and other OneWorld partners. Miles from Air Canada, Singapore, and ANA can be redeemed for flights on United and other Star Alliance partners.
You can also transfer points to independent carriers like Hawaiian, JetBlue, and Virgin America.
On the other hand, it's unlikely that you will see much value from partners with weak frequent flyer programs such as El Al, Emirates, Etihad, and AeroMexico.
But when you are able to redeem miles for expensive flights in business or first class, or last minute reservation, it's possible to receive several cents in value per point transferred.
Example
I've transferred points to British Airways, which offers flights under 1,150 miles on American or Alaska Airlines for as little as 7,500 points each way.
If you are able to use your points for a last-minute flight that would have cost you hundreds of dollars, then you will receive several cents in value for your points.
I've also used Air Canada miles for business class tickets to Europe, which are 110,000 or 115,000 miles round-trip, depending on your destination.
A ticket like this might cost $5,000, so I'm receiving over four cents per point in value.
Finally, American Express will regularly offer airline point transfer bonuses, that allow you to enjoy a more favorable transfer ratio.
Transfers to Hotel Points
I would love it if you could get just as much value from hotel programs as you do from airline miles, but the lower transfer ratios make it very difficult.
Starwood Preferred Guest is an outstanding hotel program, but it isn't the best move to transfer 1,000 Membership Rewards points to receive just 333 Starwood points.
Choice Hotels can offer some excellent values, especially in Europe, but it's uncommon to receive more than one cent per point.
The best hotel option is Hilton, which offers 1,500 points for every 1,000 Membership Rewards redeemed.
However, you will rarely get more than 2/3 of a cent in value per point from the Hilton program. It might charge 40,000 points for a hotel room that costs under $200.
Tip: The best reason to transfer any of your points to any of these hotel programs is to top off an account that's just short of what you need for a valuable award.
Reservations Through Amex Travel
You can use your Membership Rewards points to make travel reservations directly American Express's travel website.
Most of the time, you will only receive 1 cent in value per point redeemed towards flights and other reservations.
But, if you have the Enhanced Business Platinum Card and book airfare directly through American Express travel, then you'll receive 50% of your points back.
When you can get 2 cents in value for each point, it's a reasonably good way to redeem your points.
Gift Cards
You can redeem your points for gift cards to many retailers at a poor value of just one cent per point. However, if you redeem points for a generic American Express card, you will receive a pitiful half a cent per point!
Merchandise
At most, you can expect to receive a penny a point for merchandise awards from American Express or its retail partners. At worst, your points will go towards the full retail value of an item that's probably available elsewhere for less.
Pay with Points
You can use your points to pay for charges, but this option just offers you terrible 0.6 cents per point.
American Express Cards that Participate in Membership Rewards
American Express currently offers several personal and business credit cards that offer rewards in the form of Membership Rewards points.
In addition, American Express Corporate Card users can opt-in to the rewards program for a fee.
Here's a list of the most notable cards that participate in the program:
Business cards
How Membership Rewards Compares with Other Credit Card Reward Programs
Chase Ultimate Rewards
This program is the strongest competitor of the Membership Rewards program. Chase offers several different credit cards that feature as much as five points per dollar spent.
Points can be transferred to seven airline and four hotel programs, each at a 1:1 ratio.
Also, several cards allow you to book travel reservations through Chase at 1.25 cents per point, and offers 1.5 cents per point.
Citi ThankYou Rewards
This is the weakest of the three major programs, but it's rapidly improving. Its airline transfer partners are mostly foreign carriers with pretty weak award charts, but it recently added JetBlue.
Fortunately, the Citi ThankYou Premier and Prestige cards offer good bonus point offers for things like travel, entertainment, and dining purchases.
Conclusion
The American Express Membership Rewards program shines because it offers the ability to redeem your points for some fantastic award flights in business class.
In fact, I like to keep a healthy balance of both Membership Rewards points and Chase Ultimate Rewards points, just in case I need to book last minute travel to somewhere.
Once you understand the best ways to earn and spend these valuable points, you can receive far more value from your travel rewards card than you may have thought possible.