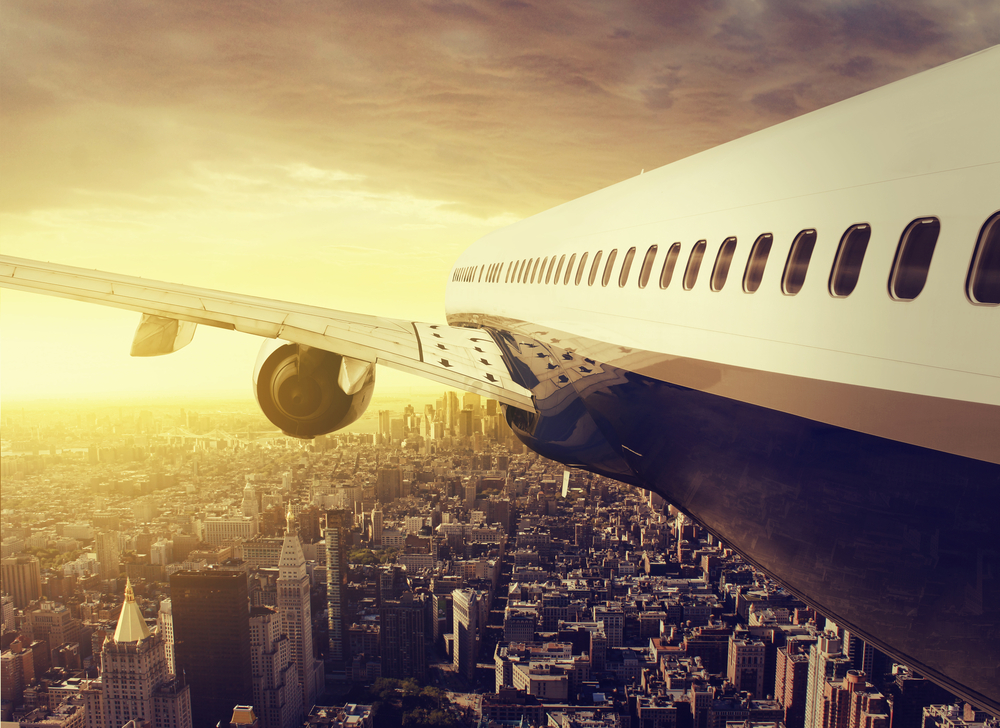 Travel is fun, exhilarating, eye-opening — but one thing it doesn't have to be is expensive, especially if you can take advantage of some key credit card travel rewards. As summer draws to a close, Americans looking to book a last-minute getaway don't have to spend an egregious amount on flights or hotels. Smartly utilizing your credit card travel rewards, taking advantage of deals, and other travel hacks can help you significantly lower your costs.
And if you're planning to fly, well, you might use those rewards. Results from an Orbitz survey show that airfares were up 6 percent from last year heading into the summer and that number continued to rise through the travel season. On average, flights to popular destinations were up between 1-5 percent.
"Travelers looking to avoid the crowds and high prices should plan to travel at off times. Booking flights for Thursday or Saturday morning can spare travelers the headache of dealing with busy airports and long security lines. Most importantly, consumers should book now," said Jeanenne Tornatore, senior editor for Orbitz.
Aside from soaring flight prices, travelers also have to deal with hotel fees, transportation costs, food purchases, buying tickets to view famous landmarks and museums, and of course souvenirs. Without proper planning, it's easy to see how a vacation can easily balloon in price. That's why it's so important to make a budget and stick to it. In addition, travelers should also try to cut down on costs however they can.
One important way you can save on expensive travel costs is by utilizing credit card travel rewards, some of which you might not even know you have. Be smart and travel with your credit card in hand. It could save you significant costs.
1. Free miles with an airline credit card
Flights are the most expensive part of travel. If you're looking to cut costs, your best bet — other than comparison shopping and being extra vigilant while booking — is to travel on the cheap with frequent flier miles. Most U.S. carriers have a travel credit card that will give you points when you sign up and make purchases. When you sign up for a travel rewards card, you want to make sure that you look out for sign-up bonuses, points for every dollar spent, a low spending minimum to get the perks, and of course the fees associated with the card.
2. Points with a non-airline travel rewards credit card
If you're less likely to benefit from signing up for an airline-branded credit card, you might consider a travel rewards card that will earn you points. You can convert these points into miles that you can redeem for flights. Choosing the best card for you depends on how you're going to use it. Do you want elite status or are you just looking to get the most out of the rewards? Are you looking for brand loyalty or no foreign transaction fees? Choose the card that works best for your lifestyle.
3. Discounts shopping via your card's rewards mall
Using your credit card's rewards portal might be able to save you a substantial amount on travel costs. Your credit card's rewards portal might offer exclusive deals on things like airfare, hotel, cruises, or car rentals. It might pay for you to take the time to shop and peek around your credit card's rewards mall because you never know what discounted travel rewards it offers. Can't hurt, right?
4. Free travel benefits with your credit card
There might be perks associated with your credit card that you don't even know about, which could save you hundreds of dollars. For instance, many credit cards might have built-in benefits like car rental insurance or baggage delay insurance. The card might provide travel and emergency assistance, too. Specific cardholders might even be able to call a concierge. You should always check to see what travel benefits your card has. Knowing that information can save you from needlessly purchasing travel benefits.
5. Save money with a credit card that has no foreign transaction fee
Credit cards that you use to make purchases abroad might charge 2-3 percent of the amount that you purchase. But if you have a card that charges no foreign transaction fees, you don't have to worry about losing those extra dollars. Moreover, if you use a credit card with no foreign transaction fee, you don't have to fret about getting charged for withdrawing money with your debit card using an out-of-network ATM.
6. Free nights with a hotel credit card
If you're a frequent traveler, it makes sense to sign up for a hotel-branded credit card. These cards will offer you big sign-up bonuses that you can redeem to get free accommodation. Many cards will give you 50,000 points after signing up for a hotel-branded credit card and spending a certain amount within a specific timeframe. That's enough to book a free night or two at certain Hilton or Marriott hotels.
7. Extra protections with a credit card
Identity theft is a growing problem and can cause a big headache on vacation. A credit card will provide more protections than a debit card, particularly because the funds charged on a credit card aren't tied to your bank account. With a debit card, if you report that your card has been lost before someone unauthorized uses it, you have zero liability. If you report the card as lost within two business days after you learn it's missing, you're liable to pay a maximum of $50 for unauthorized charges. If you wait longer, you could pay $500. In the case of your credit card, you pay nothing if you report the card as lost before it's been used without your authorization and only up to $50 if it has been used before you notify the issuer.
Deals via a tourist card (Not a credit card)
OK, a city tourist card isn't a credit card, but it can save you money. It is offered in various cities and can get you discounts on things like transportation, food and activities.
Plus, if you buy one via your no foreign transaction fee credit card, you won't have to pay extra fees. If you're the type of traveler who is going to want to see all the tourist attractions while on vacation, it might be worthwhile to purchase a city tourist card. To see if it will be worth what you pay, list out all the destinations you hope to visit. Calculate how much the card will save you compared to paying for individual tickets. If it's more than the overall price of the card, get it.