10 Smarter Ways to Spend the Average Wedding Budget
One of the most cited reasons for divorce is money woes. So, why tack on a $30,000 wedding bill at the very beginning of your marriage?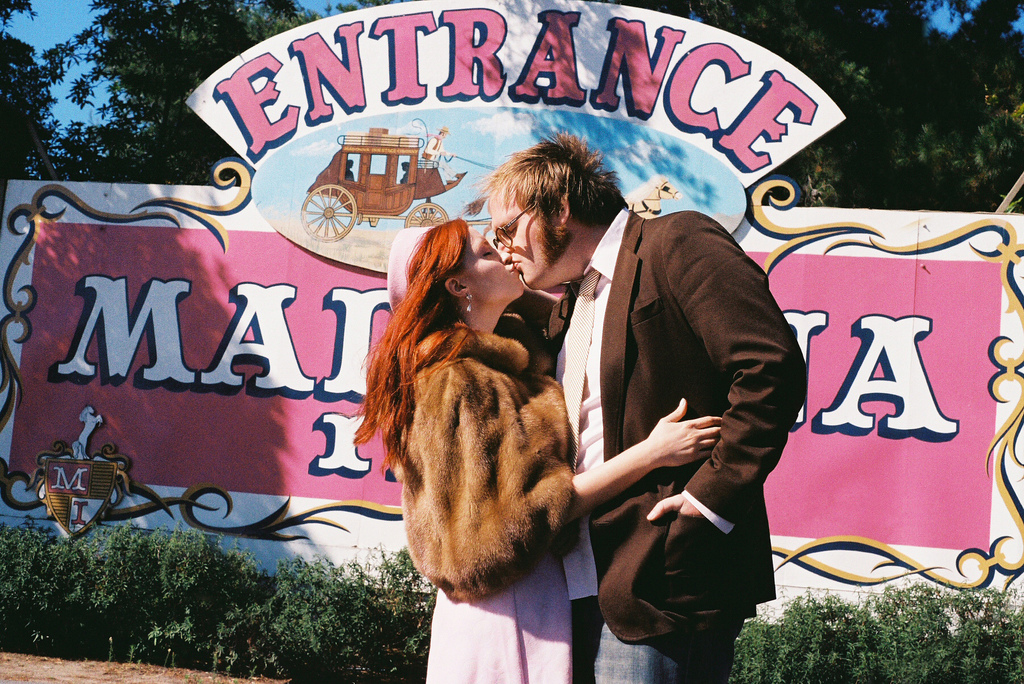 From a small courthouse ceremony to a 300-person gala, it all adds up. The U.S. wedding industry is a multibillion-dollar market.
A need to make one day memorable has resulted in dress purchases that rival down payments on a car and a catering bill that can easily run into the thousands.
One of the most cited reasons for divorce is money woes, which makes this pricey wedding-planning process quite ironic.
Forty-one percent of first weddings end in divorce. So, before you get hitched, ask yourself: why stack the odds against you by tacking on a bill the equivalent of someone's yearly salary?
Sticking to a frugal wedding budget and using creativity as currency could land you money in the bank and great memories to boot.
If you are going to spend $30,000 as a couple, have something to show for it in the end. With that in mind, how could a newlywed couple better utilize $30,000? We thought of a few ways to keep the honeymoon going and keep money troubles at bay.
1. A debt-free household
Lift the weight of credit card debt off both your shoulders. Yes, we said both.
The Federal Reserve reports that the average household has $15,000 in outstanding credit card debt. Paying off those credit cards and start your marriage debt-free.
2. A New Mercedes Benz CLA
Sharing a car that's on its last leg? Stop making trips to the mechanic and pay for a brand new car upfront.
Purchasing a car from a dealership with no need for financing opens that negotiating door wide open.
Those new Mercedes start at $29,000. Or, if sharing a car won't work for your schedules, purchasing 2 Nissan Versa sedans, starting at $11,000, is more than doable.
3. Put a dent in those student loans
According to U.S. News, the average college graduate will walk away with $29,000 in debt. While both loans won't be paid off, consider lightening the load and omitting a monthly bill.
4. Job training
If one, or both, of you is looking for a career change, consider investing in job training.
Job training schools offer programs that finish in under a year and even help with job placement.
If you are considering starting a career as as a veterinary technician, dental assistant or pharmaceutical technician, annual salaries start between $25,000-$30,000.
5. Start a business
Want to kick the 9 to 5 grind? Thirty thousand dollars could be used as start-up capital for a business.
If you are a stay-at-home parent or spouse, there are tons of business that can be run from a home office and started with very little capital.
Let part of the money collect interest in the bank, while the other percentage help fund a blog or virtual assistant service.
Either way, starting a business could be the beginning of a lasting partnership or function as an additional stream of income.
6. Down payment on a decent house
When you return from your honeymoon, where will you call home? The average wedding budget would better serve as a down payment on a respectable house, townhouse or condo.
Upgrade that tiny one bedroom apartment and make the big move before the ceremony. You may even consider using your new home for your ceremony or reception site.
7. Retirement Fund
The Employee Benefit Research Institute conducted a survey that revealed that only 30 percent of working Americans have $1,000 saved for retirement.
Give your joint retirement fund a boost by taking that inflated wedding budget and investing in your golden years.
8. Baby fund
Kids are expensive. And whether you are planning a pregnancy or planning to foster or adopt, it's nice to already have the money set aside.
Great a solid nest egg that can be utilized as a education fund or for large child care costs, like preschool or daycare. The average annual cost for a daycare center runs $11,000.
9. Nothing wrong with a rainy day fund
A $30,000 emergency fund is not a bad place to start. Let the money sit in a savings account and collect interest until you absolutely need to withdraw.
Rest easy and know that unexpected car trouble, a leaky faucet or medical emergency can easily be taken care of.
10. A really cool honeymoon (and some left over)
With the average honeymoon costing $5,000, you could splurge and vacation like royalty, with a $10,000 honeymoon budget.
Put the remaining $20,000 towards any of the items listed above, or let it collect interest in high-interest savings. Fiji, Maldives, Bora Bora, or Tahiti have great luxury honeymoon packages. Or, if you are an adventurous couple, take an extended honeymoon and travel to several locations.
Have you booked your flight yet?