5 Steps to Take After Being Denied a Loan
Having a loan denied can be unnerving and embarrassing, but it's not the end of the world. Here are 5 simple steps you can take to get back on your feet.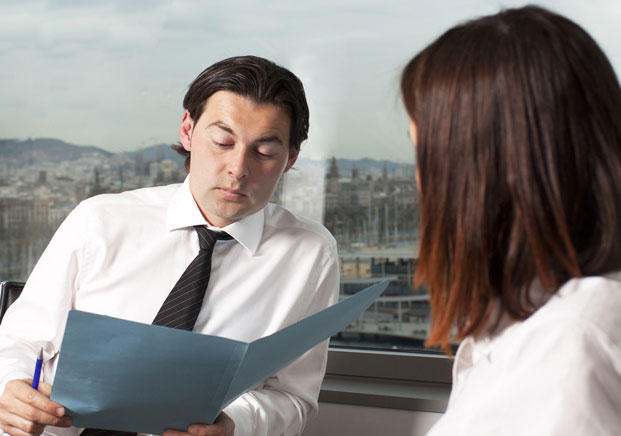 For those in a hurry to get a loan, there may have been a lack of preparation that is a factor in the decision to have the loan denied. There are many reasons banks will deny a loan, especially these days when lending terms are more stringent and a person's financial information is put under a larger magnifying glass.
If your loan application didn't get approved, here are five corrective measures to take:
1. Find the reason
Under the Fair Credit Reporting Act (FCRA), if you're denied a loan, lenders are required to provide clear reasons for rejecting your loan application. More often than not, a poor credit history will be the cause of a loan denial.
Lenders do not want to risk giving their money to someone who has not proven themselves responsible to handle their cash. You may also have been denied because of inadequate income to support the monthly payments. Not surprisingly, lenders find comfort in borrowers who are unlikely to default on their loans.
While credit score and repayment ability may be the key reasons for a loan denial, there may be other circumstances that caused the denial.
2. Review all credit reports
In a recent study by the Federal Trade Commission, one in four consumers has errors on their credit reports that could affect their credit scores. Or there may have been a legitimate mark on your credit reports was the reason that your loan was denied. In any case, it is your responsibility to address the issue with the credit bureaus.
Again, under the FCRA, when you're rejected for a loan, the lender has to explain how you can fix any mistakes on your credit report.
Remember that consumers can access their credit reports for free at AnnualCreditReport.com.
3. Boost that credit score
Whether or not you plan to keep trying for a loan, good credit is necessary for many things in your immediate future besides loans. A solid credit score can have various benefits, including more appealing rental applications and even lower car insurance premiums.
Improving your credit score is not a task that can be completed overnight. In addition to correcting errors on credit reports, you can boost your credit score by reducing your other debt obligations, such as credit card balances. Today, there are plenty of credit management tools that help consumers increase and monitor their credit scores.
4. Find an income hike
Even with a pristine credit history, lenders won't hand out loans if you don't make enough money to repay your loans. If your ability to repay is cited as a reason for an unapproved loan application, it is time to either search for additional streams of income, ask for a raise or find a better-paying job.
5. Re-Organize Your Financial Life
Your financial life may need some fine tuning if you are in dire need of loan just to get through normal life expenses. Start by sitting down with all your financial responsibilities and your income. Work on a list of income and expenses to see where you stand.
From that information, you should be able to work out a reasonable budget to better control your spending and to increase your on-time payments on existing debts. After several months of improving your overall financial situation, you can revisit the idea of applying for a loan.