6 Benefits of Paying Your Bills Early
Paying bills early makes sense, right? You won't have to deal with late charges or trick fees. But there are other benefits of making early payments.
Paying bills early makes sense, right? Early payments mean you won't have to deal with late charges, tricky fees, or worry about making payments on time. But besides the usual benefits of paying your bills on time, there are other reasons why you want to make payments early.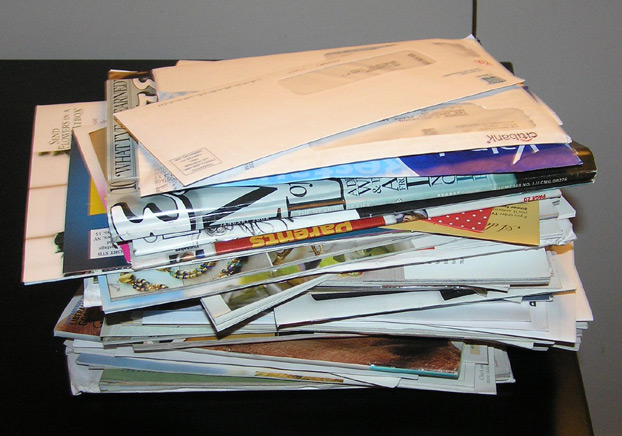 Discounts
Paying bills before they're due can sometimes get you discounts depending on your service provider and where you live. For instance, in New York City if you pay your property taxes early -- the property tax portion of the "Everything You Owe..." amount on your Property Tax Bill -- you'll receive a discount in your yearly taxes. in Marietta, Ga., if you receive service from Marietta Power & Water and pay your bill within 10 days of the date of billing you can get 10 percent discounted.
You can also sometimes get a discount if you pay your healthcare provider early or within a certain time frame. To see what types of discounts you might qualify for, check with your service provider or local government agency.
Building your credit
You won't get extra points for sending a payment on a credit card bill early, but paying bills on time is a surefire way to build credit. As long as you pay your bills by the due date each month, your credit score won't be hurt.
Cutting interest
If you're racking up debt on your credit card and making the minimum payment each month, you're really just paying the interest off. It will take many, many years for you to pay off your debt if that's the payment plan you're on. Credit card companies calculate interest based on the average daily balance. That means the higher your balance is each day, the more you will pay in interest.
So paying off more of your credit card bill will save on interest costs in the long run. The same applies to your car loans and mortgage bill as well. The sooner you can pay off these bills, the better. And every little bit helps, so don't be discouraged if you can only contribute a few more bucks toward the bill each month. Eventually, the savings will add up.
Note: Be careful if you choose to pay your bills early that your payment counts for the new billing cycle. Some companies may credit your early payment to your last billing cycle, which may lead to a surprise when you get a notification that your account is overdue. To be safe, make your payment on the first day of your new billing cycle. You can find out when your new billing cycle starts by accessing your account online or calling customer service. Also, consider setting up bill payments so that the amount is automatically taken out of your account every month.
Tax break for making your mortgage payment early in December
Unlike rent, which is typically paid at the beginning of each month, mortgage payments are made at the end of the month. If you make your January mortgage payment by the end of December, you can deduct the mortgage interest in the current year and put it toward your tax break for that year. Your mortgage payment in January will include December's interest payment. To do this, make sure that your payment will be credited as an interest payment for the year. You might want to contact the mortgage company by phone to let them know and get advice. Note: this only works for paying your January mortgage in December.
Giving yourself a cushion
Paying bills early will give you some breathing room should anything go wrong with your payment. Mistakes can happen: your check could get lost in the mail or your online payment might take a few days to get posted to your account. You can avoid the penalties that come with a late payment by paying your bill early.
Peace of mind
Perhaps there is no greater benefit to paying bills early than having the knowledge that all of your bills have been paid and you've got nothing to worry about for the next month. You won't be stressed out about having to come up with money or dealing with late payment charges. Plus, it will help you develop good financial habits. If you've taken out the necessary money to pay your bills for the month, you can budget for how to spend the rest of your money.
Related Stories:
5 Money Hacks to Cut Shopping Costs and Bills
Your Monthly Bills: Watch Out For Hidden Fees
Align your due dates, change your life: Bill-pay planning is key