7 Steps to Financially Prepare for An Expensive Surgery
The day you find out you need surgery is never a good one. Not only is it a great emotional and physical strain, it can be a heavy financial one as well. Even though your health is of utmost importance, you also have to keep your finances in mind so you are not confronted with another source of stress during the recovery process.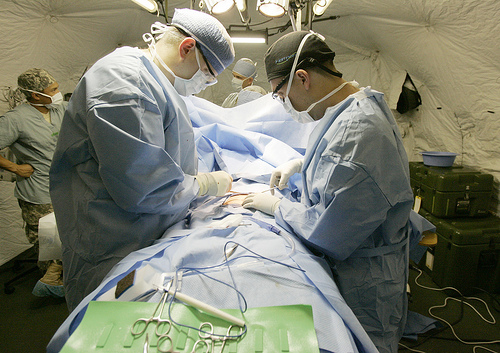 This article highlights a few simple steps you can do to make sure you are making the smartest financial decisions when it comes your upcoming surgery. Even if you have a comprehensive insurance plan, it is still crucial that you go over what is covered and what isn't.
Get to Know Your Plan
As mentioned before, the most important thing to do when you start out is to review your plan. A bulk of the initial costs, such as check-ups, tests, etc. will be covered by the plan, but you may have to pay out-of-pocket later down the line.
These plans can be pretty difficult to understand, and luckily customer service representatives are fairly accessible and helpful in these situations. Be prepared to answer their questions by making sure you have all your information present and ready.
Get Estimates
This is a very important part of the process. Hopefully, you have a doctor that you are close to and trust, so you can get the most accurate estimate. Sometimes, physicians may only give you the amount for the procedure and not the follow-up treatments or medicines - make sure you get realistic figures. One way to help estimate the cost is by asking for a list of all the treatments, medicines and follow-ups you will need after the surgery (don't forget to include the surgery itself).
See If You Can Get Additional Insurance
Depending on the cost and severity of the surgery, you may be eligible to purchase a Catastrophic Insurance plan. These plans offer lower-than-average premiums and higher-than-average deductibles. There are also other options where you can switch providers that would have a better plan to support what you would need.
Figure Out Your Work Availability
Having surgery is a great excuse to get out of work, but many people do not have the luxury of losing a paycheck. Try to establish a scenario where you can continue contributing at your job. If you are unable to keep working, look into COBRA plans — which offer protection under your company's plan but you have to pay out-of-pocket (a lesser fee than if you had your own insurance).
If possible, convince your employer to allow you to work remotely.
Look Into Charities
It never hurts to ask for help. Everyone understands how expensive medical treatment can be. When you reach out for help, chances are people can relate to your situation. If you have a small family or circle of friends and want to reach out to a broader audience, consider looking at charity sites where you can post your need for help on. IndieGOGO, "the world's leading international funding platform," is an example of one of these fundraising sites.
Consider Public Health Insurance
Inquire on your eligibility for Medicare, Medicaid, or Social Security benefits by contacting an agency that deals specifically with social services. Depending on the impact that the procedure will have on your finances, you may qualify for public assistance.
Tighten Up Your Budget
As you begin to get medical bills in the mail, make sure your other bills are in order. It can be easy to get behind on these payments so you should consider making a schedule and setting alerts. You should also plan ahead and see what you can cut out of your budget.