Bank Branches: Not Going Anywhere, Anytime Soon
There are several reasons for why bank branches aren't going anywhere, including the illusion of safety and the human interaction branches offer consumers.
In a world where everything has transitioned to be modern, fast, and efficient, more and more banks are downsizing their branch networks, raising the question: do bank branches still matter?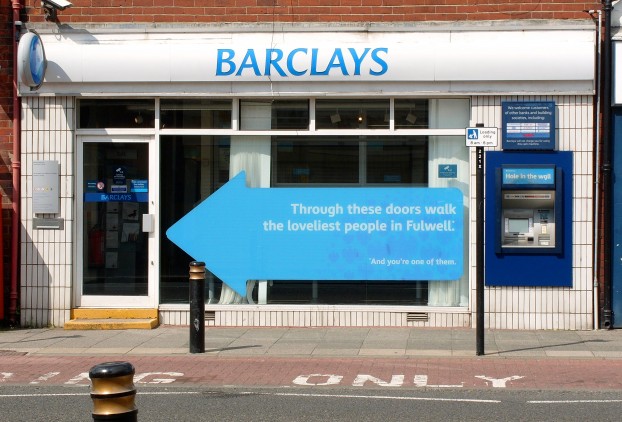 Bank branches are closing and opening
In 2013, there were 3,000 more branch openings, despite a decline in 2010 through 2012, according to FDIC statistics.
Further analysis shows that the statistics supporting the theory of bank demise are to an extent, skewed. "The net number of credit union branches declined last year, but the decline was almost entirely attributed to the absorption of small, mostly single-branch credit unions by larger institutions," says founder of Bancography, Steven Reider.
According to Reider, branch closures have largely been a result of sizable branch-closure efforts by a specific few financial institutions, including Bank of America SunTrust, PNC, HSBC and Capital One.
Re-focusing the issue
There are a few trends that don't necessarily point to branches throwing in the towel.
Banks such as JPMorgan Chase, U.S. Bank, Wells Fargo and Woodforest Bank have begun adding more branches, in an opposing strategy to their competitors, with Chase opening over 100 branches last year. While many experts continue to speculate on branch closures, the founder of Bancography says that more significant than branching trends, are the declining counts of institutions.
More than 6,900 banks and savings institutions closed as of June 2013, a decline of over 1,000 institutions from 2009. Credit unions also declined by 550 as of June 2013.
In regards to the branch closures in years past, according to Reider, bank branch changes have occurred largely due to bank mergers and institution failures, a significant piece of context many experts have failed to include in their speculation.
The Internet has the advantage
With the advent of online banking, financial experts expect customers to shift their banking services entirely online. Why?
Online banking provides a variety of features that physical banks aren't usually able to offer, and many argue that the brick and mortar branches offer nothing unique to counteract this.
"For everyday banking needs, the physical branch is no longer relevant for most consumers. Assuming your bank offers the modern array of technology tools, such as online banking and bill pay, remote deposit, and free ACH transfers to and from the bank, there is little need to step foot in a branch," says Jonathan K. Duong, a CFA/CFP and president of Wealth Engineers.
"Likewise, if your bank rebates ATM fees, you are free to withdraw money at any ATM in the country, regardless of which bank owns it. You never have to hunt for your bank's branch or ATM in order to access your cash."
In addition to those arguments, banks that don't have physical branches are typically able to offer superior rates as a result. Duong says customers often earn 10 to 20 percent more on their savings, and borrow at lower interest rates.
Many consumers prefer the ease of the Internet
According to Brett King, the author of Bank 2.0 and founder of Movenbank, it takes one look at our current economy to assess the online phenomenon consumers have willingly jumped to be a part of.
"Banks are not immune to changing consumer behavior. Today the biggest seller of books in the United States is Amazon. The biggest distributor of music is Apple. Ten years ago this would have been unthinkable," says King.
Record labels, movie studios, booksellers, video rental stores, and others that relied on physical distribution models have been decimated. Borders, Blockbuster, MGM, countless newspapers, video post-production companies, and photofinishing facilities have been rendered obsolete. Consumer behavior is shifting as a result of better, faster, simpler distribution methods, says King.
In other ways, this isn't the case
According to a Gallup study that polled respondents who had opened an account in the last six months where they opened their account, 80 percent chose to open their account in a branch, with merely 8 percent opening their account online.
Not only that, customers who opened their account online were far less satisfied (nearly 20 percentage points less) than those who initiated their account in person.
The takeaway
In a modern world that prizes efficiency and technological accessibility, the question as to whether bank branches are still needed is one that is up for debate amongst financial experts as well as the everyday consumer. The most easily identifiable reason some consumers cling to their physical institutions is that they feel moving their banking entirely online will leave them vulnerable.
"I would argue that the only reason bank branches are not completely obsolete is because some consumers may still prefer to perform banking transactions in-person or may not be comfortable banking online," says Duong.
The security many consumers feel from having the option to go to their bank branch and have face-to-face interaction is the personable human aspect branches offer that technology doesn't. The reality is that there are some individuals who will never feel comfortable banking online, especially generations that did not grow up with the devices that have evolved in recent years.
Consumers want it all, and they deserve to have it all. While online banking has been convenient for many consumers, for others, giving up the humanistic aspect of their banking relationship isn't something they'll be embracing any time soon.