Builder Confidence Proves Positive
The National Association of Home Builders/Wells Fargo Housing Market Index (NAHB/Wells Fargo HMI) gauges housing demand by builder confidence.
It is easier to understand the intricacies of the housing market when you view it in pieces. Multiple indexes are used in order to create an accurate picture of the current and projected state of housing. The pending home sales index produced by the National Association of Realtors (NAR) tracks signed real estate contracts on sales that haven't closed. Essentially, this index helps economists and investors understand future housing demands. The National Association of Home Builders/Wells Fargo Housing Market Index (NAHB/Wells Fargo HMI) is another way to gauge housing demand by builder confidence.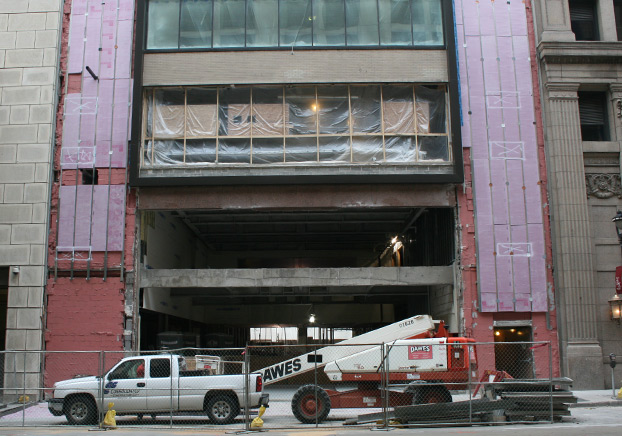 What is the NAHB/Wells Fargo HMI?
The NAHB is a private organization which specializes in promoting policies that brings issues related to national housing to the forefront. For 25 years, The National Association of Home Builders has conducted a monthly survey distributed to NAHB members. The survey asks respondents to rate market conditions for sales over the next six months as good, fair or poor. The HMI is a weighted average ranging from 0 to 100. The weighted average is obtained through evaluating three components separately: Current single-family home sales, sales expectations for the next six months and traffic of prospective buyers. Once the average is created, the index is seasonally adjusted. In order to claim builder confidence is optimistic, the HMI  needs to be at 50 points or higher.
Low building starts could spell trouble
Historically, the housing market index has kept pace with single-family home starts, until 2006 when both sharply decline. The housing market index was at its height at 60 points in 2006 right before the bubble burst. Representative of the times, both the index and home starts hit rock bottom in 2009. Significant growth in both areas started in 2012, but the housing market index is currently out-pacing home starts. At first glance, this seems optimistic—demand is high therefore the economy is growing. Economists are leery, however, because there is not enough supply to meet demand. If this stays constant, it can cause the market to either stall or home prices to drastically increase.
Building starts boomed during November of 2013 but have since fallen. The government shut down coupled with rising construction costs is partly to blame for the downward trend. Also, The market is still backlogged with homes that were built in excess in 2006 but have been left dormant. With buyer confidence growing, builders may focus on refurbishing backlogged homes instead of new developments. It remains evident, however, that at some point this year home starts need to increase.
Regionally speaking
According to the January 2014 NAHM/Wells Fargo National and Regional Housing Market Index chart, confidence is lowest in the Northeast and highest in the West. The Northeast's January HMI is 42, while the West's HMI is 71. Staying on par with overall confidence, three month moving averages are highest in the West as well. Astronomical gains in the  job creation field in the South and West last year have Americans relocating in search of better prospects. The West also has the majority of undeveloped land where companies can start to lay foundation. Looking ahead into 2014, there could be an upcoming "great migration" drawing people out of over-priced and populated cities to more space and newer homes.
January 2014  NAHB/Wells Fargo HMI
With all indexes in the housing industry, there is movement. At the end of December, builder confidence in the market was positive. The projected index was 57. The January NAHB/Wells Fargo HMI is 56, which is just one point below the projected. A minor dip isn't bad. The average was mainly affected by builders' low confidence in traffic of prospective buyers—a 40-point rating. The low confidence in traffic ties together with the lack of supply. Positive projection of sales will start to slide if traffic doesn't pick up soon.
Check out our mortgage rates page and use our calculator to get the best rates in your area.
Related Stories:
Housing Starts Fall in December
2014 Housing Market Outlook: Stable, Not Stellar
2014 Offers Wealth of Housing Markets