Debit Card Fees: Which Banks Are Charging Them?
Free checking and debit rewards services were amongst some of the first casualties of the federal government's crusade to regulate the U.S. financial services industry, and now consumers may find that simply using their debit cards may end up costing them more than they ever bargained for.
Even before the federal government made its final decision to implement debit card swipe fees for merchants accepting debit cards, U.S. banks were quick to play defense. Some banks such as Chase made the decision to end services like free checking and debit rewards because of the new rule, while a number of other have taken alternate routes.
But, debit card swipe fee cap aren't the only policies U.S. banks have had to contend with. Banks also argue that regulations like 2009's Credit CARD Act, which limits how they are able to assess fees or raise interest rate on credit card products, will drastically cut into their revenue sources. While the ostensible purpose of these regulations was to protect American consumers, they've also quite ironically contributed to what could be considered a mass exodus of services.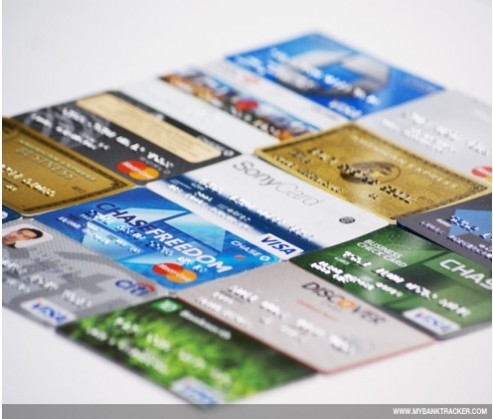 Wells Fargo became one of the first big U.S. banks to begin implementing a monthly debit card fee for its account holders. The bank announced in mid-August that it would begin charging a $3 fee in every month that customers use their debit cards to purchases. The fee, which is expected to kick in on Oct. 14, will be applied to customers in select states.
Read more: Wells Fargo to Begin Charging Debit Card Fees
Regions Financial, the parent company or Regions Bank and the 21st largest U.S. bank by assets, also made the decision to begin charging its some of its customers a monthly fee for using their debit cards, though not all is completely lost if you bank with them. For one, you can avoid the fee if you have a LifeGreen Secure checking account, which offers unlimited use at point of sale for no additional charges.
As we do with debit rewards, MyBankTracker though it a good idea to keep our readers abreast of which large banks could begin charging debit card fees in order to avoid them. Believe us, the task wasn't easy; many large banks simply declined to speculate as to what sort of service changes they expected to roll out as a result of interchange fee regulation.
For those who aren't familiar with the interchange fee regulations, they will officially kick in on October 1, and reduce the amount of interchange fees large banks can charge merchants from around 44 cents per swipe to 21 cents. The new rule is expected to slash revenues collected by banks by more than $16 billion.
Some of the banks can found here:
In addition to Wells Fargo and Regions, here's a roundup of how other large bank's will respond or have responded with respect to their debit card fees in the near future:
Debit Card Fee Status of Largest U.S. Banks
| Bank | Debit Card Fee Policy |
| --- | --- |
| Bank of America | Still evaluating pricing for bank's services and products. |
| Chase Bank | Began testing a $3 monthly debit card fee in Wisconsin in February. |
| Wells Fargo | Will impose a $3 fee in every month that customers use their debit cards for purchases starting October 14. The state affected are Georgia, New Mexico, Nevada, Oregon, and Washington. |
| HSBC Bank | Still reviewing what impact of rule will be. |
| PNC Bank | Declined comment. |
| Capital One Bank | Will not charge customers for use of its debit card in the near future. |
| TD Bank | Will not charge customers for use of its debit card in the near future. |
| SunTrust Bank | Began charging new customers a $5 monthly debit card fee on Everyday Checking Account in July; will begin charging fee for current customers on Nov. 10. |
| Regions Bank | Will begin charging $4 monthly debit card fee for certain customers in October. |
| Citizens Bank | No plans to add debit card fees at this time. |
A rep from Citibank said they'd inform us of any potential changes to its debit card use policies as soon as possible, while a rep for U.S. Bancorp couldn't immediately be reached for comment. Keep checking back with us for more information on how federal regulations may affect your banking services.
UPDATE: Bank of America announced in late September that it would be charging a $5 monthly debit card fee in a phased roll out that began in January 2012. 
Compare Best Accounts Now