How to be a Full-Time, Stay at Home Mom with an Income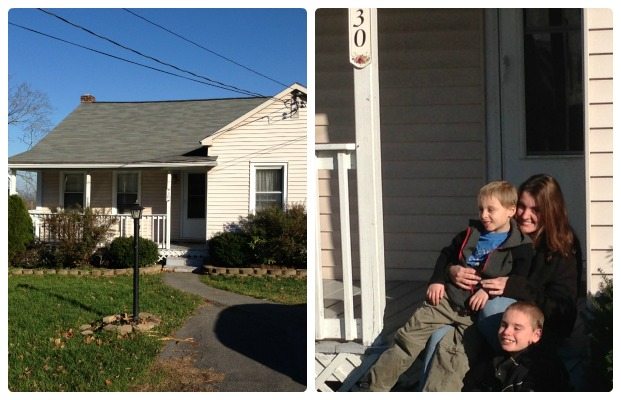 My oldest son turned 10 last week, which also marks my 10-year anniversary of being a full-time, stay-at-home mom.  For the last five of those years, I've also been a single mom.  Some people assume I must get a lot of child support or that I hit the lottery, but people who know better just want to know what I'm doing to earn an income!  There are a lot of scams on the internet for "work at home" businesses and "earn money in your sleep" – but there are also many legitimate ways to earn money from home.
Here's what I do in order to stay home with my kids and still earn money to support our family.  I hope my experiences will give you some ideas for things you can do from home while raising your children:
Freelance Bidding Sites
When I first started looking for ways to work from home, I thought I might find something involving the Computer Information Systems degree I had just earned.  Unfortunately, the degree didn't really prepare me for a work-at-home career in the tech industry, so I had to think outside the box.
I found a variety of freelance bidding sites where people would post their need for contract workers in all kinds of categories (writing, transcription, web design, administration and data entry, programming, and others).  I created accounts on several of these bidding sites and started placing "bids" on the jobs I thought I could do.  A "bid" was just indicating to the buyer I was interested in the work, why I was qualified, and how much I would charge to complete the project.
I spent hours bidding on work before I was awarded any of the jobs.  The first few jobs I completed were transcription, which lead to writing articles and learning about SEO.
Here are a few examples of freelance bidding sites:
Finding My Own Clients
I decided I would focus on writing content, as it seemed those were the jobs I was having the most success with on the freelance bidding sites.  Every time I completed an assignment, I would include an email that asked the client if they had anything else I could help them with.  I treated every assignment as if it was a recurring job, and the result was that many of the people I worked for did end up asking me to do additional work.
Freelance bidding sites gave me a way to get started, but I knew if I wanted to have a successful, long-term business, I would need to find clients of my own.  I created a portfolio that highlighted my skills and abilities and started contacting websites that I thought could use my services.  It was a lot like "cold calling" in sales, except I was "cold emailing".  I sent hundreds of these emails to introduce myself and what I could do, personalized each one to the site I was contacting to give them ideas for how I could improve their website with new content – and slowly, people started replying and hiring me.
I am sure this technique would work for other industries as well – graphic design, web design, computer programming, and transcription.  Think about what skills you have and what services you can provide from home.
Other Ideas for Making Money as a Stay-at-Home Parent
I know several people who have had success with a variety of direct sales companies.  If you have the ability to get out a few hours a week and do "parties" or "shows" in people's homes, you may also find success with a direct sales company.  They have proven marketing plans and a support system in place so you are not trying to figure it all out on your own and the majority of your paperwork and marketing can be done at home with just a few hours of work in other locations.
Not everyone is cut out to be a business owner, though. It's not only important that you can provide the services you offer, but you end up needing strong marketing skills, the ability to manage multiple projects all at the same time, and good customer relationship management.  In fact, it is probably more important to learn how to manage the business and marketing aspects than it is to really know how to provide your service!
For people who are not born entrepreneurs, you may look for work-at-home positions that are more like "jobs" with set hours and responsibilities.  I have also spent time doing paperwork and administrative work for a man who owns a ton of Dunkin' Donuts shops.  I completed the work from home, emailed and faxed spreadsheets and sales numbers to the people who needed them, and received a check in the mail for my efforts.  I see these opportunities posted to Craigslist.org from time to time.  When using Craigslist to seek at-home positions, keep in mind you do not have to limit your search to your local area only – there are many things you can do from home that will not require you to report to an office and therefore you aren't limited to your local businesses.