How to Accept Credit Cards for Your Small Business
If you're getting ready to start a small business, or already have one up and running but need to expand your method of payment acceptance, you'll want to know about the different ways you can acce...
If you're getting ready to start a small business, or already have one up and running but need to expand your method of payment acceptance, you'll want to know about the different ways you can accept credit or debit card payments from your customers.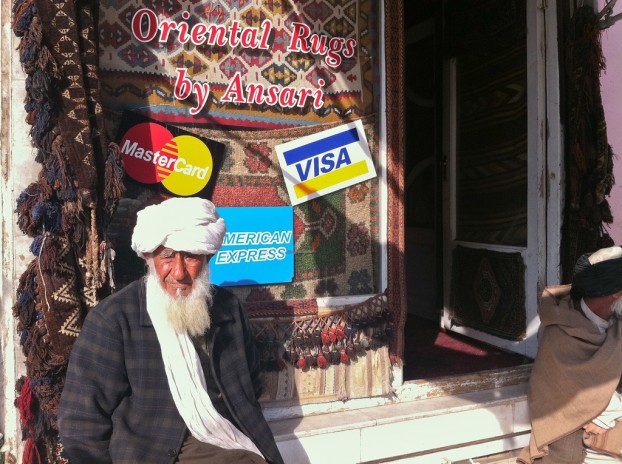 Not many years ago, anyone who wanted to start a small business had limited options for accepting credit or debit card payments, whether selling in person or online. Today, there are a variety of options, each with different methods and fee structures.
Giving customers more ways to pay provides some obvious benefits, but there are some factors to consider. It is a cost of doing business, and you'll want to make sure your product or service pricing structure is designed to cover the additional cost per transaction. There is also a risk of fraudulent use of a credit card, for which you may later be responsible. For this reason, credit card transactions which are manually entered instead of swiped, are billed a higher rate as a fraud protection measure.
Merchant Accounts
Many small businesses with a storefront still use the most traditional method for taking payments: a merchant account set up through a bank. We're all familiar with these, in which the transactions are made by swiping a card through a point of sale (POS) machine. Typically, the bank charges a monthly fee in addition to a fee per transaction. POS machines can be purchased or leased from the bank, and rates per bank can be highly variable. Check with local banks to compare rates and discuss the options they can offer or any discounts available for having additional services through the institution, such as business checking.
Years ago, the traditional method of POS payments was the only method available to someone running a small business. Once online consumers began making purchases online with great frequency in the 1990s, new secure methods of payments were devised, such as PayPal. These services have evolved to include a variety of methods for taking payments online or in person, including purchases made through smartphones.
PayPal
PayPal offers a variety of services with no monthly fees. With a PayPal account linked to your checking account, credit card, debit card, and bank transfers can be accepted through an online store, directly through the PayPal website via an Internet connection and a computer, or through a card reader attached to a smartphone. Once a payment is accepted, the money is transferred into your PayPal account, and transferring to your bank account can take several days. All invoices and information are available online, where you can also process refunds and contact buyers.
Rates vary, but sales paid online at PayPal's website cost 2.9 percent of the sale plus a 30-cent transaction fee. Discounts are available to high volume sellers. This method is useful for online sales at any storefront you set up, or on websites like eBay and Etsy. This option has limited in-store applications if you own a brick-and-mortar shop, or you meet with clients to provide services. To send money, customers have to log in with their PayPal identity and enter password information to complete the transaction, and an Internet connection is required.
With PayPal's free smartphone card reader, a buyer can pay with Visa, MasterCard, Discover, or American Express debit and credit cards, and checks can be taken with the app. You can also enter full or partial refunds using the smartphone app. In addition to the app, PayPal sends a card reader which attaches to your mobile device. A transaction with a card swiped in-person will cost 2.7 percent of the total sale, but if the number must be punched in, the fee hikes up to 3.5 percent plus a 15-cent fee.
Square
Square is an application for either Android, iPhone, or iPad that allows Visa, MasterCard, American Express, and Discover credit or debit card payments to be accepted in person with a smartphone, with or without a card reader or monthly fees. Customers sign their name with their finger to complete the transaction using the phone's touch screen, and can opt to have a receipt sent to them via email.
Like PayPal's mobile app, a free card reader attaches to the smartphone to swipe cards, and card numbers can be entered manually for a higher fee. However, Square boasts lower rates for swiped transactions, at a flat 2.75 percent of the sale price and no additional fee, in addition to next-day payments to your bank account. Card numbers entered without being swiped, bill at the same rate as PayPal, at 3.5 percent plus a 15-cent transaction fee. The app also allows a merchant to keep track of cash sales at no charge as well as manage invoices and enter full or partial refunds directly from the smartphone. For volume sellers, Square offers a $275 monthly flat rate.
Intuit
Intuit, maker of QuickBooks, offers a number of payment options to accept Visa, MasterCard, American Express, and Discover credit or debit cards. Like PayPal, Intuit offers in-person card readers for iPhone, iPad, or Android for 2.75 percent of the sale, but offers a different pay structure. Merchants doing a high volume of business or large transactions can choose instead to pay $12.95 per month and receive a reduced rate on transactions, at 1.75 percent for direct swipes of cards, and 2.75 percent for card numbers entered manually.
Intuit also offers a more traditional POS interface and options to integrate transactions into QuickBooks, as well as online payments with Visa, MasterCard, American Express, and Discover credit or debit cards. The method for online payments carries a monthly fee of $12.95 and swiped card rate for only 1.98 percent of the sale, but this requires a USB card reader which must be purchased separately. The keyed rate is 2.98 percent, and all transactions are subject to a 30-cent transaction fee.
Western Union
Western Union provides merchant services through an online dashboard to accept Visa, MasterCard, American Express, and Discover credit or debit cards, in addition to checks, for $39.95 a month. Visa, MasterCard, and Discover transactions are billed at 2.29 percent plus 29 cents per transaction, while American Express costs 2.89 percent of the sale, plus 15 cents. Checks are billed at a flat rate of 55 cents.
Unlike other options, Western Union's method employs an interface that is solely online, allows for recurring billing, and is described by the company as being ideal for small businesses which rely heavily of payments by check and recurring payments, but requires an Internet connection and at least one computer interface for customers to use.
LevelUp
If you have a Windows phone, LevelUp offers face-to-face sale options for you, in addition to apps offered for Android and iPhone users. However, your customers will need to have a LevelUp account with a linked card, and an app on their smartphone or a LevelUp card to process payments. Instead of providing a card reading device, LevelUp's app turns your smartphone's camera into a scanner which either reads a bar code on the customer's phone or scans their LevelUp card.
While the customer requirements make it quite restrictive to use, LevelUp charges only 2 percent per transaction, so could be useful in addition to another method if you need to take payments in person. LevelUp also offers next-day payments, and offers analytical tools to better understand your customers. They also offer a number of incentive programs and free hardware for several POS options.
*00Whatever the unique needs of your small business, there are suitable and affordable methods of credit card payment processing. Whether you are an electrician, carpenter, auto detailer, or plumber looking to collect payment on a service call, or a craftsperson or vegetable dealer at a local market or fair, or selling wares or services online, there are methods to suit your needs. Because several of the methods require no contracts, charges for apps or readers, or monthly payments, you may be able to test several methods before making a decision.