What to Do When Loved Ones Think You're a Bank
There likely have been several instances in your life where people you know want to bum a buck from you with great promises of 'I'll pay you back later' and more often than not, you never see that ...
There likely have been several instances in your life where people you know want to bum a buck from you with great promises of 'I'll pay you back later' and more often than not, you never see that money again.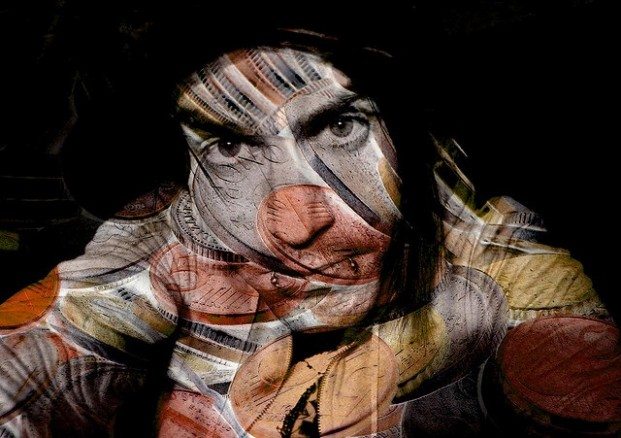 When you're a financially stable person, people in your life may consider you a safe bet when they need more than a dollar but is it wise to act like a bank for your friends and family?
Why They Turn to You
Financial obligations can become very complicated. Those who are running low on cash when they need to pay bills and keep up with daily life often end up with poor credit ratings due to the late or missed payments on credit cards, loans and other accounts. With marred credit ratings, individuals cannot easily find a loan at traditional lenders.
Banks today are more selective about whom they are willing to lend money to and those with bad credit histories are not on the top of the list. Due to the high rate of defaults in recent years, banks only want to lend to those who have the ability to repay loans without a problem. Credit mistakes in the past may indicate a bigger risk than the bank is willing to take.
When an individual is pressed for cash, they may not be able to secure a personal loan from a bank or other lending institution because they do not meet the loan eligibility requirements in the same way they may not be approved for additional lines of credit. This may be when people close to you will inquire about you lending them some cash.
How to Handle a Money Request
It can take some courage to ask a friend or family member for a loan, especially if the loan amount is on the high side. Some people may not think much of asking for $20 here and there while others may have great difficulties in making such a request. However, it can be even more difficult to have to turn down a request for money. Everyone will feel differently about being asked for money. But for your own financial stability and your own sanity, it is important to not take these requests lightly.
Lending money to friends or family may not end well. Many family rifts have been started by a financial transaction gone wrong. There is always a risk of personal conflict when dealing with money and relationships. The biggest risk, like many banks fear, is the money will not be paid back in a timely manner or paid back at all.
Other Considerations to Make
If someone you know asks you for a loan of a substantial amount of money, the choice is ultimately up to you if you want to approve the request. However, one should always proceed with caution. The lender may not be happy with what the money will be used for and it can create problems in a relationship. If you plan to loan someone money, discuss what the money will be used for up front. If you are not comfortable lending the money for particular reasons, consider how you will feel down the road.
For instance, if a relative is drowning in debts but wants the money to buy new living room furniture, you may have difficulties understanding their reasoning and it can lead to bitter feelings. If the money is to be used to pay off debt but ends up being used for other reasons, again your hostility can ruin your relationship.
Be firm in your decision. If you ultimately decide to not lend the money out, remember that you do not have to justify your decision. You can state your discomfort with the idea and leave it at that. Your answer may not please the person who wants to loan but stick to your guns.
If you do decide to lend out the money, consider having a legal agreement written up by an attorney that outlines the repayment plan for the loan. Ensure the person receiving the money understands the reasoning behind the agreement – that you want to protect your own financial interests. If the repayment terms are not met, make sure they understand you would be willing to go through the legal means necessary to recoup your money.
Co-Signer Decisions
There may be an occasion where someone close to you does approach a bank for a loan through traditional means but learns they will need a co-signer to get approval. The same concerns should come up about getting involved. While being a co-signer means you will not be handing over the cash from your own accounts, you will be on the hook for the loan should the borrower default.
As a co-signer you are equally responsible for the repayment of the loan. Not only will you have to make payments for the loan until it is complete, you also will put your own credit at risk. Late or missed loan payments on loans you have co-signed will mar your own credit. Again, a legal agreement between you and the borrower can help protect your interests but can add tension to a relationship.
Think long and hard before you mix money and relationships. It can be hard to refuse a friend or relative in need but if you end up having to cover the costs of a loan and subsequent legal fees, you may live to regret your decision to help.