Protect Yourself Against Medical Identity Theft
Health care bills can be very taxing on any budget: In fact, illness is one of the top ten most common causes of debt. Medical expenses are so high that they are driving some people to commit medical identity theft. The Federal Trade Commission (FTC) released an informational guide to protect consumers and equip them with the tools to protect their accounts against medical identity theft. There isn't a 'fool-proof' way to protect against medical theft but there are things you can do to lessen your risk, according to the FTC.
Here are some steps adapted from the commission's guide: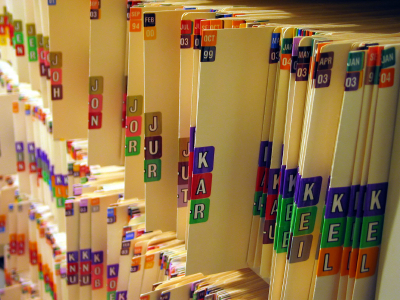 1. Know Who You're Talking To
You may encounter situations in which you are asked to disclose medical information over the phone or by mail. You should never do so unless you know who to whom you are talking and you were the one who initiated the contact. Thieves who are after your medical information will pose as just about anyone — doctor's offices, insurance agents, pharmacy employees — to get you to hand over your medical information. Treat your medical information in the same way you would treat your credit card information: Do not hand it out unless you are absolutely certain the other party is trustworthy.
2. Protect Your Papers
Many people keep copies of their records to stay organized and on top of their bills. It is important to stay organized but it is even more crucial to stay protected. No matter what type of records you keep, paper or electronic, you should have a security system in place. To ensure you protect your bank account, confirm the validity of any website to which you might submit personal information. If the site's URL does not begin with "https://" it should not be trusted. Try to avoid insecure websites and clicking pop-up advertisements. Also, the lock icon on your browser is a legitimate way to tell if you are visiting a secure website.
3. Watch What You Toss
Prescriptions often come with a lot of paperwork, directions, warnings and personal information. Before you toss the excess, make sure to tear up or shred anything with your name or any other information printed on it. Another thing to remember is the actual label on the prescription bottle, peel it off before you throw the bottles out. Medical identity thieves will physically dig through the trash to steal documents that could help them pose as you.
Medical identity theft is a serious offense that can cause you loads of inconvenience when you are already going through a rough time. Even individuals who just receive prescription medication for temporary illnesses can fall victim to this crime. Make sure to educate yourself, as well as your family, on ways to protect your personal information. To learn more about consumer protection, visit the FTC website.