Men Vs. Women: Financial Management Differences0
Men and women are not always on the same page when it comes to financial management. In a survey by the wealth management unit of PNC Financial Services Group, results showed some large discrepancies between genders with regard to the impact of the recession on financial planning.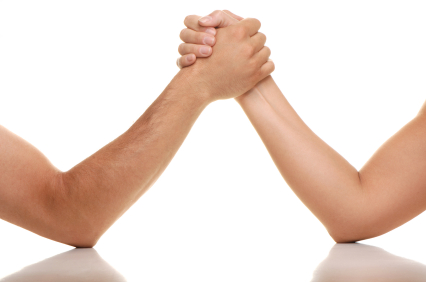 PNC's survey complements data by other banks such as Charles Schwab which has noted some broad financial management differences among gender. However, PNC's findings can be very monumental for couples because they highlight the fundamental need for couples: open communication between spouses is critical to financial harmony.
"One spouse's perception must equal the other spouse's intention in order to have successful communication," said R. Bruce Bickel, senior vice president of PNC Wealth Management. "The only way for that to happen is if husbands and wives openly communicate their views and listen to what the other is saying." The results below show stark contrasts between men and women about their own financial situations:
Men Vs. Women Survey Results*
| Financial Planning | Men | Women |
| --- | --- | --- |
| Planning financial affairs more carefully | 39% | 49% |
| Nothing has changed in their financial planning | 51% | 38% |
| Degree of concern about the recession | 54% | 69% |
| Feel they are the more responsible partner in financial affairs | 53% | 17% |
| Share responsibility equally with their partner | 45% | 73% |
| Pleasure derived from wealth accumulation | 53% | 45% |
| Recession will change the way their children will manage their future fincances | 55% | 57% |
*Results taken from PNC Press Release, "Love and Money" findings as part of its Wealth and Value Survey.
Still other results of the survey illustrate imbalances among couples about their fears and degree of concern about inflation, money to support their current lifestyle, declining real estate values, and not being able to support lifestyle in retirement. In all these cases women were on average 8-9% more concerned than men.
The importance of financial literacy
As mentioned in the table, this has also led parents to believe that the recession has fundamentally changed the way their children will manage their finances in the future. There is rising concern among parents that their children may have a tougher time making it financially, as 71% of wealthy parents share this concern.
For Bickel, this means parents need to be talking to their children earlier and more often about money, starting as early as the first grade.
"Helping children create budgets and discussing the principles of earning, giving, saving and spending instills discipline early in life and they are more likely to carry these values forward," he said. "It doesn't matter how much money a family has, this approach is indispensible and helps assure future success with finances."