Do Payroll Cards Hurt or Help Employees?
Following the ongoing lawsuit Natalie Gunshannon filed against McDonald's for paying her wages with a payroll card, the New York Times writes about how payroll cards are a sticky alternative to getting paid via traditional methods or either check or direct deposit.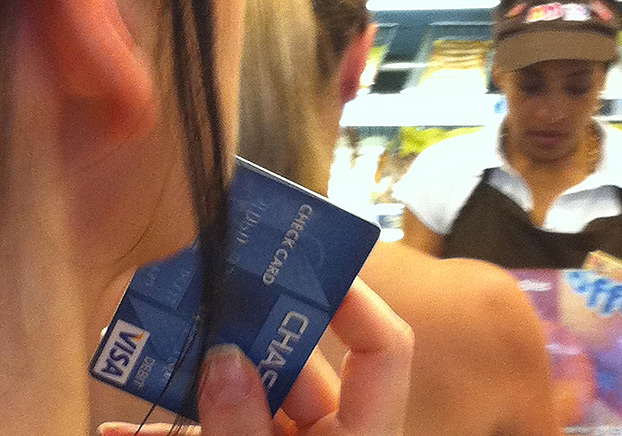 Most of those who are getting paid with payroll cards state that the cards are so loaded with fees that they hurt the people who need to rely on payroll cards, mostly those who don't bank with traditional banking institutions.
The Times spoke to Devonte Yates, "who earns $7.25 an hour working a drive-through station at a McDonald's in Milwaukee, says he spends $40 to $50 a month on fees associated with his JPMorgan Chase payroll card."
For most companies, paying workers through payroll cards is a cost-cutting measure, since they could potentially save a lot of money by not paying employees with checks. The Times cites an estimate from Visa's website where it "estimates that a company with 500 workers could save $21,000 a year by switching from checks to payroll cards."
Other companies may actually be able to earn money for each person that they pay through a payroll card. Representatives from companies paying their employees with payroll cards also advocate that using a payroll card is less expensive for the employee, since if they were to cash a check and they weren't currently banking there, they would have to pay a certain fee. The fees associated with the payroll cards wouldn't amount to as much as it would cost to cash a check, they claim.
In addition, there's something in it for the banks as well,
For banks that are looking to recoup billions of dollars in lost income from a spate of recent limits on debit and credit card fees, issuing payroll cards can be lucrative — the products were largely untouched by recent financial regulations. As a result, some of the nation's largest banks are expanding into the business, banking analysts say.
Earlier last week, it was reported that New York's attorney general sent letters of inquiry to 20 major companies who use payroll cards to pay their employees to investigate whether or not they are violating labor laws. Big employers like Walmart and McDonald's were amongst those sent an inquiry, and while McDonald's did not respond to a request for comment, Walmart representatives said in "an earlier statement that the company allowed employees to choose whether to receive wages through direct deposit or a prepaid card."
Currently in New York, employees have to agree with getting paid via prepaid card before employers can fund their wages via a payroll card.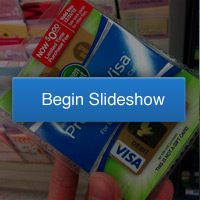 Related Stories:
Worker Sues McDonald's For Being Paid Via Fee-Packed Debit Card
Mr. 1500 Show You How to Retire by 43
Compare Best Accounts Now