What Will Point-of-Sale Terminals Look Like in the Future?
Square and Isis announced major innovations to point-of-sale terminals Monday, both of which could pave the way for innovations in payments.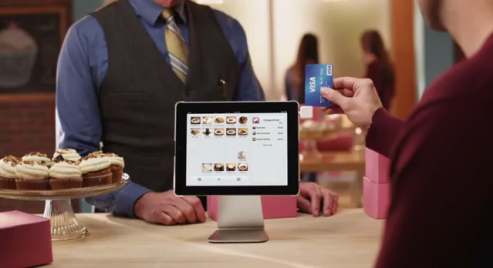 Both Square and Isis announced major innovations to point-of-sale terminals on Monday, both of which could help pave the way for lasting innovations in payments, albeit in entirely different ways. Isis will demand more from both merchants and customers -- upgraded terminals for merchants, and mobile wallets for customers -- while Square's POS requires buy-in only from the merchant, and offers capabilities that might have otherwise been out of reach for small businesses. 
Isis, the mobile payments platform created by AT&T, T-Mobile and Verizon, announced  Monday that VeriFone, Ingenico, ViVOtech and Equinox POS terminals will incorporate NFC technology and support the Isis mobile payments platform. According to the press release, POS manufacturers will offer a variety of options for merchants to make these upgrades, including NFC add-on devices and software upgrades.
"As a global payment terminal manufacturer, we welcome Isis' open approach of mobile commerce to engage with as many stakeholders of the payments ecosystem as possible," said Thierry Denis, president of Ingenico, North America, in prepared remarks. "It is the most effective way to bring consumers and merchants the best in engineering innovation, convenience and security of payments."
Square turns iPads into registers
Also on Monday, Square, the moblie-based card reader, announced its new Square Register app for the iPad. The app is free and turns the Apple tablet computer into a sophisticated POS terminal that can handle cash, credit and mobile payments. It also provides merchants with detailed analytics based on sales data -- something that might prove quite worthwhile to small retail businesses.
Retail clerks and the closing shift rejoice! Gone are the days of tedious X and Z reports, maybe!
See the video below for more:
The Square app can also help merchants create loyalty programs for their regular customers, and merchants can link it to a printer for making receipts.
Which offers value to merchants?
The success of both will depend almost entirely on merchant adoption. Square Register appears much better positioned to appeal to small businesses who might not otherwise be able to afford electronic POS terminals for the purpose of doing inventory and taxes, whereas Isis-compliant POS terminals likely appeal more to large chain retail, which already use electronic POS terminals.
Square's new app, despite its fees (Square charges 2.75% on all transactions), appears to offer great value to small businesses in a way that NFC POS terminals do not. Square Register asks nothing of customers, and little of merchants (iPads retail for about $500, and Square's card reader is free), making it a substantially more attractive option than NFC technology. The upfront costs of Isis compliance can only be made back should a substantial number of customers start paying for goods with their phones.