A Prepaid Card for Your Teen? Not Such a Bad Idea
Would you give a teenager a prepaid card? Tthere are some surprising reasons why a prepaid card might be beneficial to a teen -- and yourself.
Would you give a teenager a prepaid card? It might sound like a questionable move, what with many young Americans struggling with debt. In fact, according to a recent survey by PNC Financial Services Group, millennials between the ages of 20-24 carry about $17,100 in debt while 25-29 year olds carry about $35,600. Considering the high debt weighing millennials down, why start giving teens access to a card -- albeit a prepaid one -- at such a young age? But there are some surprising reasons why a prepaid card might be beneficial to your teen -- and yourself.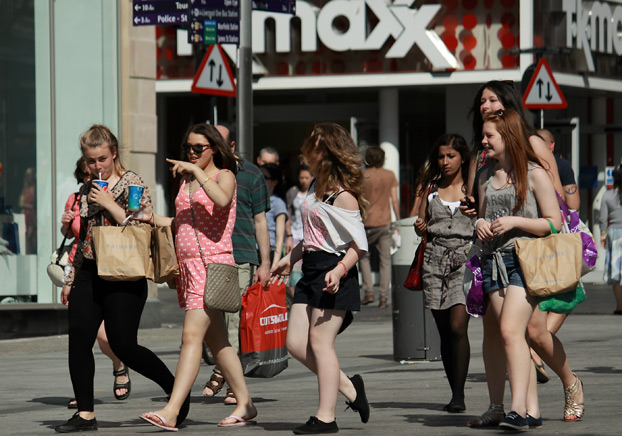 One of the latest entries into the teen card market -- joining Visa's Upside, MasterCard's SpendSmart and American Express' PASS, among others -- is TD Bank's new reloadable prepaid card, which can be used wherever Visa debit cards are accepted.
"Anyone who has a teenager today would benefit from , but in particular someone who has their child at a boarding school or their child is going off over the weekend," said Tami Farrow, TD Bank's Senior Vice President, Head of Retail Deposit Payments. "Those situations where the card gives you peace of mind that your child won't be stranded without any funds."
How does it work?
Parents open and fund the TD Go Card for their teens online, using a debit or credit card or via direct deposit. Upon activation, parents can monitor spending online and receive email and text alerts on balances, transactions and adult-oriented purchases.
"The great thing about this card is that you can only spend what you load. There's not a danger in the same way a credit card you could get in over your head," said Farrow.
Critics of the move say that starting teens off at such a young age with a prepaid card might inspire bad habits. Why trust your teen with a prepaid card when they can barely take care of taking out the garbage? And why not just give your teen cash?
"I think when you give someone $40 in cash, you don't know what really happens to that , but in this case you can set up these controls to get a good sense of how the child is spending," said Farrow.
Parental control
Parental oversight controls include turning the card off and suspending the account if the teen is spending in ways not approved of, turning off cash access, viewing transaction history online, and setting up a variety of alerts. For instance, parents can get notifications about the daily balance or receive an alert if the card was used at a merchant selling liquor.
Farrow said TD Bank created the card because it noticed a gap in the marketplace for this type of product. Fees associated with the card are comparable to others in the market, Farrow said.
Before getting a prepaid card for your teen parents should comparison shop and compare fees associated with the card. TD Bank assesses a $4.95 enrollment fee, a $1 debit or credit card load fee, and a $3 fee for withdrawing cash at a non-TD Bank ATM, among others.
Ultimately, Farrow said that she hopes the card will help facilitate discussions between parents and children about personal finance and how to spend money responsibly.
Would you give your teen a card like this -- have you? Leave a comment and let us know.
Related Stories: 
5 Unique Uses for Prepaid Debit Cards
College Planning: Prepaid Debit Card vs. Bank Account
Avoiding the Lure of Teen Targeted Prepaid Cards