From Tow Truck Drivers to Gardeners: How Much Should You Tip?
You know you should tip your waiter, but what about your landlord's gardener? Think about who you should tip and why in this article.
Who are you supposed to tip? How much? And when? We all know that tipping the waiter is proper etiquette when dining at a restaurant, but what about your handyman or home contractor? At times, some people may deserve additional compensation for going above and beyond to provide you assistance.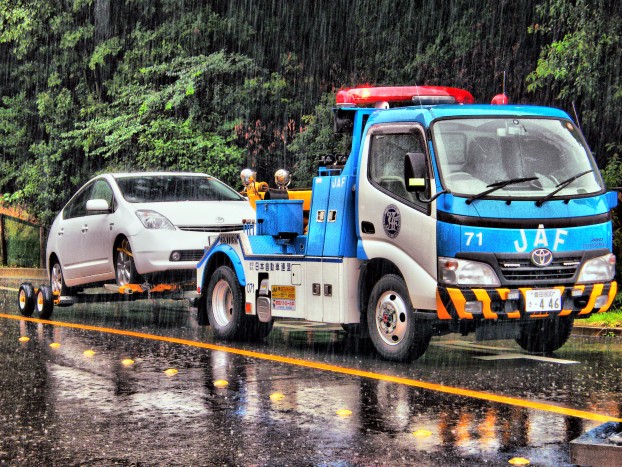 There is a grey area when it comes to non-traditional tipping since many feel it is based on the quality of service. Differing opinions mean you may want to give the movers a tip, but your spouse may not. What are your thoughts? Vote below and let us know!
Who would you tip?
Tow truck driver -- Driving dozens of miles to help get you out of a bind is a grueling task. While some people feel tipping a tow truck driver who only drove a few miles to get you is not necessary, you may believe that it is proper etiquette to tip a driver who drove 25 miles or more to provide you assistance. If you use AAA or have emergency roadside assistance provided to you from your insurance company (like Geico), their representatives will tell you that tipping is completely up to you.
Landlord's gardener -- What about your landlord's gardener? You know he or she pays the gardener, but should you add a little tip as a sign of good gesture for maintaining your landscape?
Dry cleaner -- You most likely wouldn't normally tip an employee at a cleaners. However, if they helped you in an emergency, like getting a stubborn stain out or tailoring something at the last minute, would you consider tipping?
Movers -- Working for a moving company is a tough job that can be very physically demanding. Some moving companies in big cities, such as New York City, disclose that movers require a certain amount in tips. What is your take on tipping movers?
Personal trainer -- Personal trainers don't come cheap (at around $32 an hour). If your trainer whipped you back into shape, would you tip?
Home contractors -- Home contractors usually expect to receive only the negotiated payment for the service they provide. What if a contractor goes above and beyond what is asked of them and does an outstanding job?
Exterminators -- No one wants to think about having to get rid of pesky insects or rodents from their home. A qualified exterminator would not only solve your dilemma, they would do it quickly and for a fair price. Would these factors influence you to tip?
Mechanic -- Do you have a reliable and trustworthy mechanic? Does quality service warrant a tip?
Hotel concierge --  The bell boy who moves your luggage always gets a tip, but what about hotel concierge? If your trip turned out much better than expected because the hotel concierge provided you with helpful suggestions, would you reach into your wallet?
Band or DJ -- Many times, great music and make or break a party. Would you tip a band or DJ?
When all is said and done, use your best judgement to determine who deserves a tip. Many times it's proper etiquette to tip someone who helped you in an emergency or who went above and beyond their required task.
Related Stories:
MyBankTracker Talks: How Much Do You Tip?
8 Valuable Money Habits to Implement This Year
20 Ways Americans Are Blowing Their Money