Why You Should Trust Online Banking
Trust online banking with these ways and features that customers have come to grow and love.
If you've dealt with physical banks all your life, you may find the idea of an online bank to be preposterous -- where are all the branches? These days, online banks are making their worth in other ways.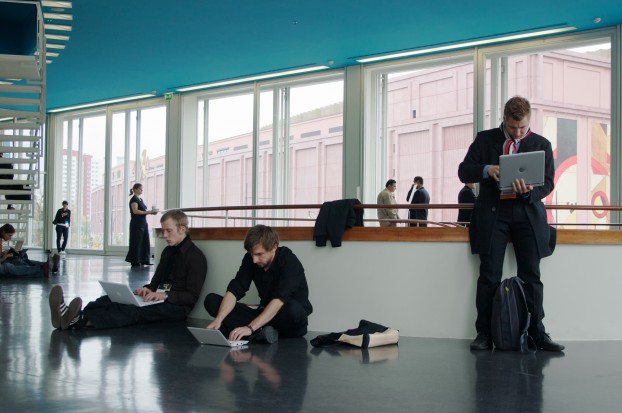 After all, online banks know they have a fair amount to prove before wary consumers shed their traditional conceptions of banks.
According to research, 2,267 branches closed last year, signifying that unfortunately, bank branches just aren't serving that much of a purpose anymore. With few customers going through their doors, why would a bank keep up with the costly expenses that come with managing a branch? Take the physical part out of the equation, and you get online banks that can provide better service in other ways.
For example, Ally Bank, the leading online bank ranked as the best, three years in a row by Money Magazine, advertises that it "doesn't have expensive physical locations, which makes it easier for us to offer: competitive rates, no hidden fees, 24/7 live customer care, no ATM fees at any ATM nationwide."
In addition, the bank offers customer service by phone, chat, or using your computer or mobile device. But the question still remains -- is it safe?
Let the bank speak for itself
Most banks have a section on their website dedicated to solely explaining the measures used to protect the security of your online transactions. For example, a customer looking into Ally as a possibility for opening a checking or savings account, will find the word "Security" with a tiny lock key at the very top right corner of the page and find everything they need to know by clicking that link.
Also, check if your bank releases information streams on new innovations and updates. For example, Ally's media release page recently announced their new "Webroot SecureAnywhere" software which blocks viruses, malware, spyware, and online threats.
Make sure the bank is FDIC-Insured
The Federal Deposit Insurance Corporation is the highest level of security that exists to protect customers in the instance that a bank fails. Online banks who are FDIC-Insured provide their customers piece of mind, as depositor funds are insured up to $250,000 per depositor.
Search your potential online bank for phrases such as "Member FDIC," or "FDIC-Insured."
Check that the bank is using high-end encryption
It turns out that most online banking systems use the direct-modem connection, which means that your transactions aren't even being done over the Internet. However, if they are, you'll want to keep your eyes peeled for an indication that your bank is using high-end encryption, which mixes up data so that only the intended receiver can use it, and the higher the bits in the algorithm, the safer the encryption.
It's virtually impossible to steal encrypted information, as the U.S. government does not even permit the sale of 128-bit standard overseas. You can tell if your bank if using encryption by locating a closed padlock icon or a key icon, which will represent that your data is being encrypted.
Passwords and pins
Don't forget that passwords and pins exist for a reason. By creating your own security codes, you can be certain that only you will be able to get into your account and make a transaction. Also, you can typically change this information as often as you like.
While online banking may seem questionable to the traditional consumer, hopefully this article has shown you to trust online banking.
If you're a convert, you'll agree that this modern banking model is just as safe and secure as regular banking, and that both have the same basic online features that customers have come to grow and love.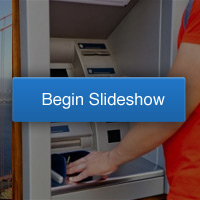 Related Stories:
Why Do Banks Get Such a Bad Rap?
Ways to Bank Without a Trip to the Branch
The Best Bank Deals Offering Cash Back and Bonuses (Updated)