Donating to a Celebrity Charity? Red Flags to Watch Out for
When it comes to donating to celebrity charities, be wary. Many celebrity-backed charities fail to live up to expectations. Look out for these red flags.
Giving to charity is always a worthwhile venture -- but when it comes to donating to celebrity charities, be wary. From Lamar Odom to Alex Rodriguez, there's no shortage of celebrity charities willing to take your cash. And Americans are a giving bunch. According to Atlas of Giving, charitable donations from the U.S. reached $416.5 billion in 2013. But many of the charities founded by famous celebrities have failed to live up to expectations.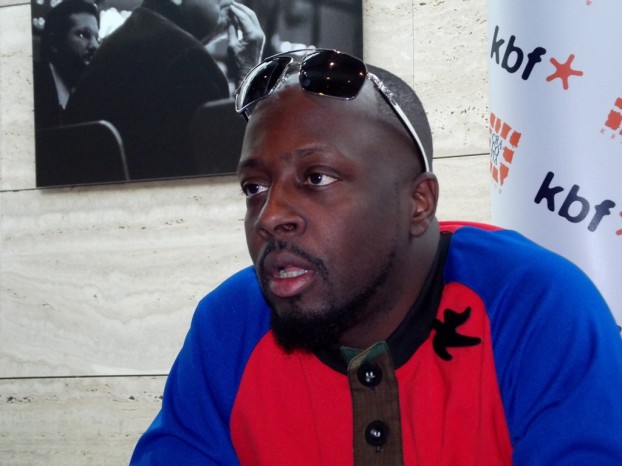 In fact, a 2013 ESPN "Outside the Lines" investigation of 115 charities founded by top athletes found that 74 percent of the nonprofits fell short of acceptable nonprofit operating standards -- including things like how much money is actually spent on charitable work and whether there's enough oversight of the organization.
Here are a few red flags to watch out for before you donate to your celeb's charity or make a contribution:
When the charity gives a paltry amount
Before donating to any charity, you should check to see how much of the money you're donating actually ends up going to the cause or people you intend to help. In fact, you can ask the charity outright. Sometimes, overhead costs end up taking the lion's share of the donated amount. Take Kim Kardashian's eBay fundraiser, for instance. While she wasn't running a charity, technically, she was raising funds to give to one.
The reality star held an eBay wardrobe auction to raise funds for the International Medical Corps' relief fund for victims of the Philippines typhoon in 2013. But when she gave just 10 percent to the charity -- critics cried foul. Kardashian explained the breakdown of numbers by writing:
"In regards to these eBay auctions, when the eBay numbers get broken down, the auction management agency that posts for me gets a percentage for all of their hard work, then eBay listing fees, end of auction fees, eBay Store fees, PayPal fees, etc., all add up to about half of the sale. Then I give 10% to a charity. Truth is how the # is broken down, is neither here nor there. The people of the Philippines need all of our help, no matter how big or small."
Of course, Kardashian is only one of a long list of celebrities who have been caught in a charity scandal. Lady Gaga was once sued for not handing over all of the promised money raised by sales of wristbands to help with relief efforts after the Japanese earthquake in 2011. A judge ordered her to pay more than $100,00 to a charity helping victims. These are just a couple of countless examples of how some celebrity charities or charitable efforts wind up raising far less than you might expect. If you're in doubt about how much money will go towards your cause, it's not a bad idea to consider donating to another charity without a celebrity name attached to it.
When the funds don't go to the cause
You expect the money you donate to help the cause or people you intend to help. Sadly, that's not always the case. The now-defunct Kanye West Foundation spent nearly $600,000 in 2009 and 2010 -- with most of the money going towards salaries and other overhead expenses. But the foundation donated just $583 in 2009 and gave nothing to charity the following year. The independent nonprofit evaluator Charity Navigator says charities should spend no more than 15 percent on administrative costs. Clearly there's a good reason why the founded folded.
Lamar Odom is no stranger to charity controversy. Odom reportedly spent half a million to convert his grandmother's house into an office for Cathy's Kids, the charity he founded for his late mother who died of cancer. But documents show that the charity hasn't given a dime in grant money to cancer research. Asked about the controversy, Odom reportedly said that the money was his to spend.
If you're unsure whether the charity's funds will go toward the intended cause, consider donating to another charity. There are tons of legitimate profits who could benefit from your aid. If you have your mind set on a certain charity, contact the nonprofit and ask for a copy of their Form 990, which will outline its annual tax return to the IRS and contain information on spending. It's probably not a good sign if the charity in question is unwilling to provide that information.
When the funds are misused
For many charities, the costs of running a nonprofit exceeds the amount it can donate to a cause. Just ask Haitian rapper Wyclef Jean, whose charity Yele Haiti was mired in controversy when it closed its doors in 2012. The charity raised $1 million in the days following the devastating earthquake that hit Haiti in 2010, but may have spent $256,580 on improper expenses.
From 2005-2009, Yele spent $24,000 for chauffeur services and $30,763 for a private jet. In 2010, Yele spent $9 million -- with half going to travel, salaries, and consultant fees. Not exactly the way charitable consumers intended their money to be spent.
Another example of the misuse of funds might be Bristol Palin. In 2009, Sarah Palin's daughter became a celebrity spokesperson for a teen pregnancy prevention nonprofit called Candie's Foundation. Palin received $262,500 for her services, but only $35,000 went to charitable causes. Moreover, the charity spent $165,000 on advertising.
Of course, the executive running the foundation defended the spending, saying it garnered the charity one billion media impressions. Nevertheless, anyone donating to charity should want their funds to go toward the cause or people who truly need them. If your donation isn't having the impact it should because funds of the charity are being misused -- give your money for another nonprofit.
If you want to evaluate a charity -- celebrity-backed or not -- check out these helpful websites:
Related Stories:
5 Celebrity Prepaid Cards and Their Ridiculous Fees
10 Celebrities Who Grew Up Dirt Poor
7 Pricey Celebrity Body Parts