How to Rent an Apartment With Bad Credit
How to rent an apartment with bad credit poor credit rating or low credit score; how to talk to landlord and rent an apartment or house with bad credit
Having a bad credit score can make it difficult to do a lot of things, like obtain a credit card, a mortgage, or even to rent an apartment or house. This presents some obvious problems since everyone has to live somewhere. Even people with a low credit rating may need to rent an apartment, including those who faced foreclosure during the housing crisis. Often, credit checks are part of the rental application process, and often involve a fee.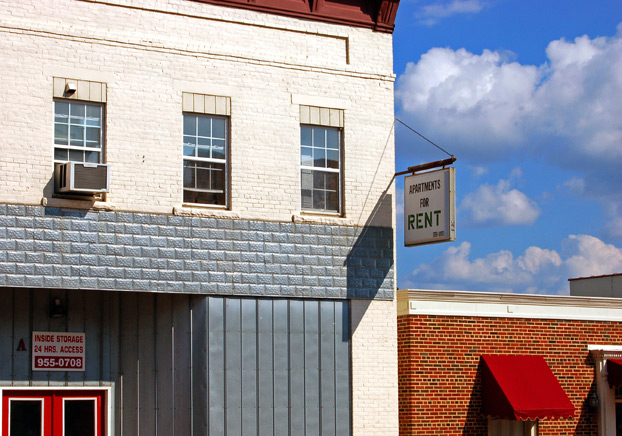 Anyone who has been in the market for an apartment has probably seen rental offers such as "Low down payment with your approved credit" or other variation on this theme. These are usually for big apartment complexes which are typically managed by large rental management companies. Typically, these companies have strict, one-size–fits-all policies, and a bad credit score can be an automatic rejection, even for someone with an excellent rental history.
While it can be difficult to rent with a poor credit score, there are several ways to approach the situation and build a case for being a desirable rental applicant and rent an apartment with bad credit.
Be honest
First, be honest with the potential landlord. Ask if a credit check is part of the application process, and what the minimum required score is and if there is any flexibility with their policy. If you've had credit problems in the past, explain with sincerity and honesty about how the situation arose and steps being taken to avoid similar problems in the future. An individual owner may be more sympathetic, or at least have more leeway to be flexible about the requirements, than someone working for a property management company.
As written about frequently at MyBankTracker, everyone should know their credit score. Use a free service to get your rating, and check the report for errors. Work on addressing those errors, which may take some time.
If the errors aren't resolved by the time meetings with landlords have been set up, be sure to take good notes and bring them along to explain the nature of the errors. Make a calm case for the errors without including any drama. Show that the problem is being tactfully and skillfully addressed and the potential landlord is likely to be impressed by the professionalism.
Go mom and pop
While most property management companies (which can include real estate agents) and apartment rental agencies have strict policies about credit, many individual owners are less likely to want to deal with the paperwork involved in running credit checks on potential renters. Instead, they may be more interested in the character of the applicant and what sort of lifestyle they lead -- whether or not the renters will lively quietly and take care of the apartment well.
Offer a higher security deposit
Be prepared to save up for a hefty deposit on a rental when applying with a low credit score. Showing the ability to pay more up front, totaling several months of rent in addition to first and last month's rent and a security deposit, is a good way to alleviate a landlord's fears about default.
Provide proof of solid income
Anyone making a good salary and strong work history who is looking at apartments within their means has a better profile to a prospective landlord than someone who does not. When going to look at an apartment, bring copies of pay stubs, copies of prior years' tax returns, and any proof of additional income. It will not only provide proof of income, but also of being an organized person who is serious about taking care of business.
Anyone who has been the victim of a company closure or layoff in the last year or two may need to show a period of industriousness while laid off. Bring along any proof of income earned in that down time, such as eBay sales, or odd jobs done for friends and neighbors. Offer references when possible, and explain that living expenses were made first priority.
Have recommendations
Start collecting letters of reference to provide to a potential landlord. Include employers past and present, coworkers, and other business affiliates, in addition to prior landlords and roommates.
Consider a cosigner
In some cases, a potential landlord may consider allowing a friend or relative with good credit and solid income to cosign as an applicant, even though they won't live in the apartment. By cosigning, they agree to take over payments in the case of default, so be certain the situation is a good one and won't lead to problems down the road.
Room with a friend
One option may be to move in with another person who already has an established place to live. Be careful, however, because most property management companies require all tenants to pass a credit check and require all adults to be named on the lease.