Why You Should Start Your Financial New Year's Resolution Today
It's the end of December, which means all of those annoying self-help guides claiming to teach you how to keep your New Year's resolutions are starting to crop up. What if you broke free from the crowd and decided to start your New Year's resolutions today?
Each December, I spend the majority of the month saying, "I'll get started on dieting, exercising, and budgeting after January 1." But, setting a big date like that is more likely to increase pressure and decrease motivation to stick to it.
Traditional Takeaways
Having a better handle on finances is a popular yet broad New Year's resolution. Here are some quick tips to get you started on your goals:
Set specific measurable goals.
Get started today.
Recruit a friend or family member.
Set miniature weekly goals to empower you to continue on your journey to better finances.
These are helpful hints, but let's face it. If they haven't worked in the past they aren't going to work again. Creating New Year's resolutions is an arbitrary tradition that doesn't help in the long run. The best way to make a life change is to do it right now, well after reading this article. Waiting for a specific date to make a change is a reactive way of going about financial stability, when you really should be focusing on a proactive method.
By starting today, you are more likely to ease into whichever changes you'd like to make by developing the habits you will fall back on in the upcoming months. Here is a list of other perks and tips to starting your financial New Year's resolutions today: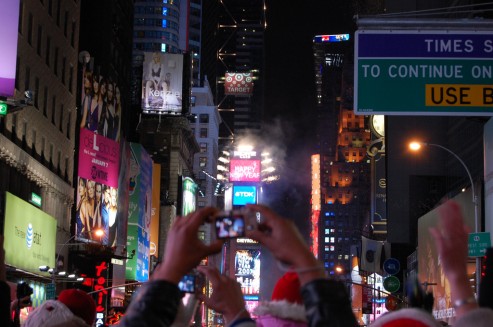 Budgeting Takes Time
When you want to shape up your finances, it's not quite as easy (logically) as running everyday or eating better. You need to do calculations, look through credit card statements, and maybe even hire a professional to look at your finances.
All of this preparation may cause you to lose some of the "New Year, New Me" steam that you've been working up this past month. It's more fun achieve set goals than it is to plan and budget for them.
You'll Feel More Accomplished In the New Year
The whole idea behind New Year's resolutions is to have a new beginning. One problem, it's kind of hard to have a new beginning when you are sleeping off your crazy celebrations from the night before.
Another problem is, January 1st lands on a Sunday; giving you a perfect excuse to lay back and relax. This means you will kick start your new year with an excuse not to be productive. Now think about it, had you spent the entire week before working hard and mapping out a game plan, you could comfortably give yourself the day off with out feeling guilty about it.
Leave Room For Error
Decreasing guilt is a big part of reshaping your life. As with diets, it's important to give yourself some room to mess up or even take breaks. By leaving room for error, you are more likely to stick to your goals without feeling like a total failure if you cheat.
With only about a 17% success rate, a lot of people prove to get discouraged when their resolutions aren't going well. You should focus on trying to have a new start each day, instead of each year.
It can be difficult to spend less if you are going out for New Year's as the bars and restaurants typical charge cover and have special price fixes for the holiday. But this is the perfect example of being flexible with your goals - find ways to budget in your spending this weekend.
Everyone on the MyBankTracker team would like to wish you a happy and safe New Year's! Do you have tips to sticking to your New Year's resolutions? Let us know in the comments:
Compare Best Accounts Now