Some Things to Consider If You're Thinking of Relocating
So, you're considering relocating to another city. Maybe you'd like to land a lucrative job, want to purchase a home, or just need some all around change.
So, you're considering relocating to another city. Maybe you'd like to land a lucrative job, want to purchase a home, or just need some all around change.
People relocate for many reasons, whether for work-related reasons, to be closer to family or even just to get a fresh start. If you've been thinking about relocating to another city but aren't sure how to plan the move then here are some factors you may want to consider:
What You Can Expect To Earn:
Before planning a move you'll probably first want to find out what type of position you want and what you can expect to make. Some of highest paying jobs in the United States are in coastal metropolitan regions, according the Bureau of Labor Statistics. Metropolitan regions in generally also offer more job prospects and better salaries, so if you're looking for a salary bump you may want to consider moving to large city.
According to the U.S Bureau of Labor Statistics workers can earn the most living in the San Jose-San Francisco-Oakland, Calif. region when looking at five major occupational groups: management, business, and financial services; office and administrative support; service; production; and transportation and material moving.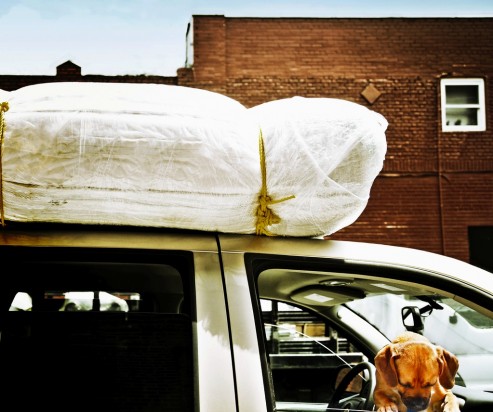 Another great tool you can use to identify cities you can earn the most living in is Salary.com's salary wizard, which can give you an idea of what you can expect to make based on job title and zip code. For example, the median salary for an entry-level accountant living in the New York, NY is $51,952, while the median salary for someone with the same position in Tuscon, Ariz. is $39,303.
How Far Will Your Salary Take You:
Now that you've figured out how much you'd like to make, you'll also need to consider what your basic expenses will be. Sure, an accountant in New York can expect to make more than one living in Tuscon, Ariz., but what do those salary figures actually mean when you take into account basic living costs in each city?
As one may expect, living in Tuscon is significantly less expensive than living in New York. In fact, according to online compensation data aggregator Payscale.com overall budget costs (which include the price of groceries, housing, utilities, transportation and health care) in Tuscon are 54% less than in New York. So, that $12,649 pay bump you'll get living in the Big Apple could make little difference in your standard of living.
If You're Thinking of Buying a Home:
Maybe you're moving because you want to purchase a new home but  are concerned about declining home values. Don't worry, there are still some great regions in the country with stable home values, according to real estate research firm Zillow. Utica, NY topped the company's list of the best places to purchase a new home based on four criteria: affordability, unemployment, foreclosure frequency and price appreciation.
According to Zillow, the average home value in Utica as of the third quarter of 2010 was $104,000 while the foreclosure rate was 0.078% and home prices rose 5.2% year over year. Other metropolitan areas making the list included Oklahoma City, Rochester, N.Y., Pittsburgh, Pa. and Tulsa, Okla. Click here to view the full list.
You'll also want to consider property tax rates when purchasing a new home since they can eat up a decent portion of your earnings depending on where you live. According to research from the Tax Foundation, property taxes for a homeowner living in Passaic County, N.J. will cough up 8.44% of income to pay property taxes—the highest rate in the country.
On the opposite end of the spectrum homeowners in Niobrara County will pay just 1.03% of their income to satisfy property tax obligations. The county also has a population of under 3,000, which could leave much to be desired for those that enjoy bustling metro areas.
On a Less Financial Note:
You've done all the legwork and identified regions of the country that can meet your budgetary needs, but don't think your work is done yet. What good is an affordable home in Utica if you love the Rocky Mountains? Perhaps being in close proximity to both family and friends is more important than a pay bump.
Whatever your priorities are, it's important to acknowledge them. Doing so can help ensure your relocation is successful and, above all, permanent.
Carolyn Okomo is a personal finance writer and the Tuesday columnist for MyBankTracker. You can follow her tweets @CarolynMyBankTracker.