11 Careless Ways You Waste Money and Practical Tactics to Help You Save
Americans are wasting money every day without even realizing it. From paying interest to buying in bulk, you're throwing money away. Here are tips to help.
Millions of Americans waste money without even realizing it. From spending money on food that ends up in the trash bin to collecting interest on credit cards and loans -- Americans waste money every day in ways that are little and big. Consider these statistics: Americans throw out the equivalent of $165 billion in wasted food each year, according to the National Resources Defense Council. An average American will pay over $600,000 in interest over their lifetime, data from the website Credit Loan shows. And American households hold an average of $300 in unused gift cards, according to the website Gift Card Granny.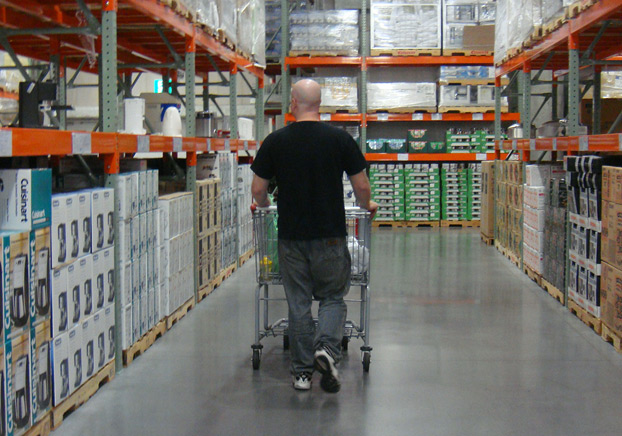 Don't let your hard-earned money go to waste. Follow these tips to plug your money leaks.
1. Credit card interest
Credit card annual percentage rate's range from 7.99 percent all the way up to 30.25 percent. How much are you paying in credit card interest each month? In an upsetting trend, credit card interest rates were higher the first three months of this year compared to last.
How to stop wasting: Unfortunately, there isn't a quick fix to paying off credit card debt. If you've got several cards, accelerate payments for the card with the highest interest rate first. You might also consider transferring your debt to another card. But keep in mind that there is a balance transfer fee that might range from 3-5 percent.
2. ATM fees
According to the U.S. Government Accountability Office there are approximately 420,000 ATMs in the United States. And since 2007, the GAO says ATM surcharge fees charged by financial institutions has increased from $1.75 in 2007 to $2.10 in 2012. Using an ATM that's out of your network is a surefire way to throw away money.
How to stop wasting: Avoid these fees by planning ahead so that you don't use out-of-network ATMs. If you frequently use the ATM and your bank doesn't have one that's convenient, consider switching banks. Online-only banks such as Capital One 360 and Ally Bank offer ATM reimbursement for most places you pull out money. You can also get cash back when shopping at grocery or drug stores without paying a fee. Even if you buy a pack of gum, a buck and some change might be cheaper than paying ATM fees.
3. Unclaimed tax refunds
Perhaps you were one of the $1.2 million people who filed a tax return for 2019 that was due a refund? Hopefully you were able to claim your share of almost $1.4 billion by this year's April 15 tax deadline. Don't let the government keep money that you're owed. Whether you moved before your refund could be delivered or had an incorrect or incomplete address listed, you might have unclaimed refunds waiting for you.
How to stop wasting: If you think the IRS owes you money for an unclaimed or undelivered tax refund, look into the options you have by visiting the IRS' website.
4. Unused gift cards
Remember that Amazon or Target gift card you got for your birthday? You should probably use it because that's money wasted if it sits in your dresser drawer collecting dust. According to the website Gift Card Granny, American households have an average of $300 in unused gift cards. And more than $3 billion in gift cards went unused in 2019.
How to stop wasting: First, stop requesting or purchasing gift cards. Second, use them now. Third, if you have a gift card that's unwanted there are websites where you can trade them in for cash or exchange them for others. You can always re-gift the card or donate it, too.
5. Deal sites
Hey LivingSocial and Groupon fans, have you really taking advantage of all the deals you purchased? Did you get your money's worth for that $45 pizza-making class? If you have a long list of deals you pay for, but don't utilize, you're wasting precious money.
How to stop wasting: Give up those deal sites, stat. Unsubscribe now.
6. Wasted food
The National Resources Defense Council says that the average American wastes about $529 in food each year. How much food do you waste? If you regularly toss out rotting snacks, unwanted meals, and uneaten food items each week -- you're wasting too much.
How to stop wasting: Take a look at your food budget, then keep track of groceries you are throwing out each week. Buy smaller portions of those items. To be safe, only buy food that you know you will be able to eat before it expires. Also, don't shop hungry, make a meal plan, and write a grocery list before you head to the store.
7. Bulk buys
You might think you're saving money purchasing items at your warehouse club, but are you really? If you're buying cooking oil, nuts, bread or bleach in bulk you might want to reconsider. Cooking oil can go bad within three months of being opened. Nuts contain a lot of oil and can spoil after four months. Bread gets moldy after a week or so. And bleach loses its strength after six months. These are just a few examples of how buying in bulk can actually lose you money if you throw away these products before you use or consume them.
How to stop wasting: How much are you spending on your warehouse club membership? Are you using it frequently enough to justify the costs. If not, cut the card and shop at the grocery store. If you are wasting a lot of product buying in bulk, take note of what you're throwing away and don't buy those items next time you shop. Also, do some research online before you shop in bulk to see what expires quickly.
Those cute designer duds for your nephew sure look spiffy. And your poodle looks lovely in her new outfit. Now that we've gotten the niceties out of the way, it's time for a reality check. Babies outgrow clothes. Doggies don't need to dress better than you do.
How to stop wasting: There is no need to spend a fortune buying expensive clothes for a baby when he or she won't be able to wear them a couple months down the line. Oh, and unless you have money to waste, you don't need to buy doggy apparel.
10. Traffic tickets
Traffic tickets are a multi-billion dollar industry. The latest data from the National Motorists Association show that traffic tickets can generate between $7.5-15 billion annually for government agencies and insurance companies. No one wants to pay a big fine for a traffic ticket.
How to stop wasting: Easy. Don't park illegally, speed, text or use your cell phone while driving. Follow the traffic rules. Your wallet -- and other drivers -- will thank you for it.
11. Gambling
According to the American Gaming Association, Americans spend $37.34 billion on gambling in 2012 at commercial casinos across the U.S. While gambling can be an enjoyable leisure activity, it's also one that's extremely wasteful if you regularly frequent casinos. Gambling should be a fun activity, not one that causes problems. According to the National Council on Problem Gambling, about 2 million U.S. adults are estimated to meet criteria for pathological gambling in a given year. Another 4-6 million are considered problem gamblers. If gambling is negatively impacting your life and causing you emotional or financial stress, you've got a problem and should seek help.
How to stop wasting: When gambling causes any problem in your life, it's time to step away. The National Council on Problem Gambling has a list of resources you can turn to if you or a loved one needs help.