Understanding Bank Fees
Understanding bank fees.
Using a basic checking account is sometimes free, as long as you meet the bank fee-waiver criteria, such as a minimum balance or using direct deposit by your employer.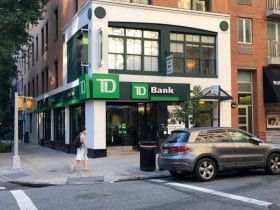 What types of fees could I be charged?
No one likes paying bank fees, but these charges to customers make up a significant portion of bank revenue.
Fees are charged for a variety of services, such as when a customer requests a deposit slip, the difference the bank covers for a purchase you make with more money than what's in your account,  and a monthly maintenance fee which certain banks charge their customers (though with a minimum balance, this fee can be waived).
Overdraft charges
One of the most well-known fees is an overdraft charge. If you sign up for overdraft protection, the bank covers a purchase when your funds are insufficient, however, if you want to avoid the fee when the bank provides this service, simply avoid signing up for it. If you choose not to sign up for overdraft protection and make a purchase at a store but don't have enough funds in your account, the transaction won't go through.
For a comparison of the most common fees the biggest ten banks charge, go to our article here.
As a first-time checking account user, or someone who hasn't yet had an issue with the bank, you may be able to get out of service charges by simply asking for the fees to be waived. This may be more successful with big banks as opposed to smaller ones, but the customer service representatives are usually authorized to waive certain fees if you explain your situation. However, this should be looked at as a one-time courtesy.
You may also be able to avoid these charges by linking your savings to your checking, which may ensure you always have the appropriate amount of funds.
Compare Best Accounts Now