Have You Saved Enough for College? Find Out More About Scholarships
Students should remember to take a look at scholarships for college so that they can find a way to cover the cost of education.
College acceptance season is well underway. For all of the students that have been accepted to college or a university, congratulations. If there is one major aspect a student needs to contemplate when planning their academic future , it is how to pay for college.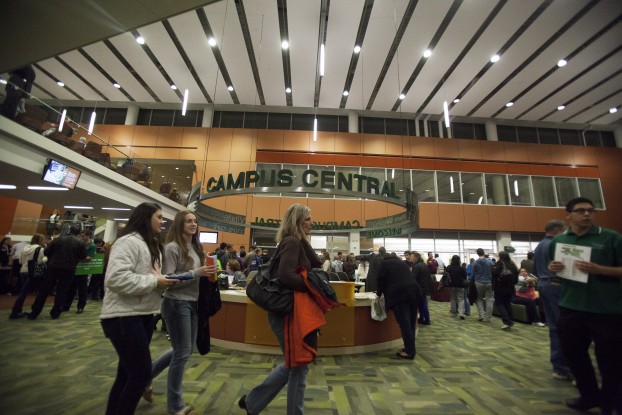 Some students are fortunate enough to have parents that have planned to pay for their education since they were toddlers. Other students are not as privileged. The cost of education should not scare a student, but it is crucial to be conscious of how much it costs to attend college.
In a recent survey, College Board found that the average cost for in-state public college for the 2013-2014 academic year is $22,826. This covers the total cost of higher education, including tuition, housing, food, and other expenses associated with paying for college. At this amount, a student who completes a degree in four years will wind up paying an average of $91,304 to complete their studies.
The bottom line: college is expensive. You'd think that the majority of students would apply for scholarships in order to cover the cost of education, but that is not the case.
What ways can a student pay for the cost of education?
There is financial aid for students, as well as loans and grants to help students pay for the cost of education. Student loans are not difficult to obtain, yet they can leave a student with a massive amount of debt after college. Financial aid and grants are based on the income a student's household produces annually. The problem some parents face is that they may make a considerable amount of money, but their living expenses do not allow them to help pay for their child's education as much as they'd like. This results in some students receiving less aid than they need.
So what is a student to do when financial aid and grants cannot fully cover the cost of their education? Scholarships can be a viable option. Scholarships should be considered before loans, and opt to take out student loans as a last resort. A great part about scholarships is that there is no limit a person can receive.
Here is a list of a few scholarships for college that pay a high amount:
Buick Achievers Scholarship: $25,000 awarded to student who demonstrates leadership in their community and school, and who could not otherwise afford college.
Toyota Teen Driver: $15,000 awarded to current high school student who submits short video on safe driving as a teen.
ScholarshipPoints: $10,000 awarded to someone who becomes a member of ScholarshipPoints. Enrollment is required in order to be eligible.
These are just examples of high paying scholarships that are currently available. There are thousands of scholarships available to all students. Searching for scholarships may seem like a lot of work, but it is worth your time and effort. Here are some ways you can form productive habits while on the hunt for scholarships.
Tips on where to find scholarships and aid

Visit the campus financial aid office on a weekly basis to get a listing of the latest scholarships.
Be on the lookout for college fairs.
Find scholarships from respected websites such as Scholarships.com and Fastweb.com.
Ask friends, classmates and teachers.
It's never too late to think about scholarships
Students currently enrolled should look into scholarships as well. It does not matter if you're halfway through with your studies, or if you're almost finished, there is money out there. The only way to get it is to apply to as many scholarships as possible.
There are many scholarships that are awarded to students for a variety of other reasons, other than just for good grades. There are scholarships given to students in particular majors, as well as those who have overcome tragedies in life.
If a student is serious about applying for and being rewarded with scholarships, he or she should make an effort to improve their grade point average. Persistence is key when it comes to scholarships.
Related Stories:
How Parents Should Financially Prepare College-Bound Students
Should You Save for Retirement or for Your Kids' College?
5 Free Money-Saving Apps for College Students