Axos Invest 2023 Review: Automate Your Investment Portfolio
Our review of Axos Invest looks at the brokerage accounts offered, investment options, and advisory fees that can help automate your investment portfolio.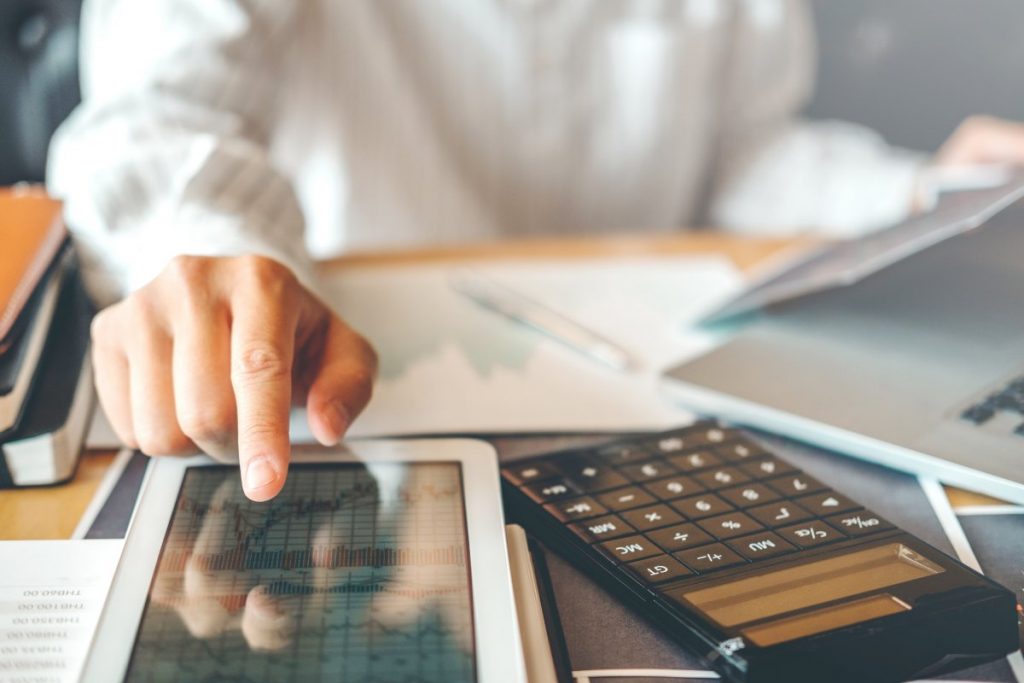 Automating your investments can be an easy, hassle-free way to build wealth.
Axos Invest makes that simple to do with its range of managed portfolios. You can invest on autopilot while paying minimal fees in the process.
Compared to other online brokerages, Axos Invest is different in its approach. But it's worth a look if you want to streamline your investment strategy.
Before opening any brokerage account, it's good to learn more about the features and benefits, as well as the cost.
This Axos Invest review can help you decide whether it's the right brokerage for you.
Axos Invest is good for…
Beginning investors who don't have extensive experience with the market
Investors who want to take a hands-off approach to portfolio-building
People who want the benefit of managed portfolios with minimal fees
Investors who have at least $500 to open an account.
Axos Invest Brokerage Pros & Cons
Types of Accounts Offered
Axos Invest allows you to open several different types of accounts to invest.
For example, you can build a portfolio with:
Individual brokerage accounts
Traditional IRAs
Roth IRAs
SEP IRAs
IRA rollovers
At this time, you can't open joint brokerage accounts. Axos Invest also doesn't support trust accounts, custodial accounts or college savings accounts.
To get started with Axos, you first have to open an individual brokerage account. From there, you can add an IRA to your profile.
The minimum to open an account with Axos Invest is $500. That's higher than some online brokerages that allow you to open an account with $0.
But overall, Axos Invest could be a good option if you want to start investing but don't have a lot of money.
For the rest of this Axos Invest brokerage review, we'll dive into the specifics of how it works.
Are There Different Account Tiers?
Some online brokerages tier their accounts. Tiers can be based on your balance or the features and benefits you enjoy.
This can be an advantage if you're investing with a robo-advisor that charges an annual management fee. The higher your balance, the less you might pay.
Axos Invest doesn't tier its accounts.
Instead, you can choose from the same investment options and pay the same management fees, regardless of your account balance. You just need to meet the $500 minimum to get started.
But overall, Axos Invest is fee-friendly compared to some other robo-advisors. We'll break down the fees in detail later in this Axos Invest review.
Investment Options
Axos Invest offers portfolios that span more than 30 asset classes, including:
US stocks
Foreign stocks
Emerging market stocks
High-Grade Corporate bonds
Short-Term Corporate bonds
High-Yield Corporate bonds
US Treasuries
TIPS
Short-Term Treasuries
Real Estate Investment Trusts
Blockchain
Precious metals
Large Cap stocks
Mid Cap stocks
Small-Cap stocks
Specialty stocks
You can choose from Axos Core Portfolios or use the Portfolio Plus option to pick and choose how you want to invest.
Core Portfolios feature pre-selected investments; Portfolio Plus puts you in charge of selecting investments. Both factor in your risk tolerance and investment goals.
In either case, once you choose your portfolio structure Axos does the hard work of managing it for you.
More investment choices are a good thing for promoting diversification. The more diverse your portfolio is, the easier it is to manage risk.
But if you're interested in trading individual stocks, options, futures or fractional shares, you don't have those choices with Axos.
Are Managed Portfolios an Option?
Managed portfolios can make investing easier and less time-consuming.
With a managed portfolio, you're not actively day trading. Instead, you're relying on someone else's expertise to oversee your investments.
That's what Axos Invest specializes in.
You choose a Core Portfolio or a custom option with Portfolio Plus. Then Axos oversees your portfolio's management.
You don't have to worry about scheduling stock trades or having in-depth knowledge of a particular exchange-traded fund. Instead, Axos takes care of the heavy lifting for you in exchange for a management fee.
What's the Cost?
Investment fees can nibble away at your portfolio returns. Keeping costs low is a good thing if you're focused on growing wealth.
Since Axos uses managed portfolios, there are no commission fees or trading fees.
Instead, you pay a flat advisory fee of 0.24% for all accounts with a $500 balance or higher.
This fee is the same, regardless of how large your account balance grows. With a $100,000 balance, for example, your estimated monthly cost is $20.
Compared to some online brokerages like Betterment, Wealthfront and Fidelity Go, Axos Invest is less expensive.
That's a good thing if you want to keep more of your investment earnings. There are a few other fees to know about:
$10 account closing fee for IRAs
$75 account transfer fee if you move your assets to another brokerage
Axos Invest includes exchange-traded funds in its investment strategy. Those funds each have an expense ratio to be aware of.
The expense ratio represents the annual cost of owning a fund, as a percentage of assets.
But the good news is, many of them are low-cost. For example, some funds have an expense ratio of just 0.03%.
Are Tax Loss Harvesting and Automatic Rebalancing Included?
Tax loss harvesting and rebalancing are both good features to have with an online brokerage account.
Harvesting losses means selling investments at a loss to offset investments that have realized capital gains. This can help you pay less in taxes on your investment gains for the year.
Rebalancing is meant to keep your portfolio and investments aligned with your risk tolerance and goals.
At some online brokerages, one or both of these services is included. For example, many robo-advisors harvest losses or rebalance for you automatically.
Axos Invest offers the best of both worlds.
When you open an account, tax loss harvesting and rebalancing are both included.
The best part:
You don't pay anything extra for these services; they're built into the annual advisory fee.
Besides that, you can also use selective trading to exclude specific ETFs from being traded in your portfolio. This can help with avoiding wash sale rule violations when harvesting losses.
The IRS wash sale rule says you can't harvest losses with substantially similar investments. If you do, you lose any tax benefits associated with loss harvesting.
More tax-efficient
You can also improve tax efficiency by automating your IRA contributions.
Maximizing traditional IRA contributions could land a bigger tax deduction.
And, a Roth IRA allows for tax-free withdrawals in retirement.
Online and Mobile Experience
It's easy to open an account and invest with Axos Invest online. You just need $500 to get started.
Once your account is open, you can manage it online or with the Axos mobile app.
You can go online to:
Check account balances
Make changes to your Portfolio Plus settings
Review investment fees
Calculate hypothetical investment earnings
Set financial goals
Track your progress toward your goals
And if there's something you need to do that you can't manage online or through the Axos Invest mobile app, you can always reach out to customer support.
Help is available Monday through Friday by phone at 888-585-4965. Calls are accepted from 8 a.m. to 4 p.m. PST. You can also get help via email at support@axosinvest.com.
Research and Investing Tools
Research and investing tools can help with shaping your decision-making.
At some robo-advisors or online brokers, you get tools like:
Real-time stock quotes
Stock screeners to help you search for stocks, ETFs and mutual funds
Customizable watchlists to track and monitor investments
Daily market news and updates
Investment comparison tools
Axos Invest, however, doesn't come with a lot of extra bells and whistles.
Since these are managed portfolios, Axos has already done the research for you. It's up to you to decide which portfolio best fits your needs, goals and risk tolerance.
Whether you see that as a downside or not depends on what you expect from a brokerage.
If you're more of a DIY investor, then you may be disappointed by a lack of extensive research tools.
On the other hand, if you're looking for a mostly automated investment experience you may not mind a lack of research tools.
Should You Invest With Axos?
Axos Invest could be a good choice for investing if you want to keep things as simple as possible. Managed portfolios and automated deposits can take the guesswork out of investing.
Automated tax loss harvesting and rebalancing add to Axos Invest's appeal. Those are features you don't always get at other brokerages.
You don't need a lot of money to start investing, which is great for a beginner. And the annual advisory fee is well below what some of Axos Invest's bigger competitors charge.
On the other hand, Axos probably doesn't make sense if you'd like to be more hands-on with your investments.
If you're interested in day trading stocks, ETFs, options, futures and other securities you may want to check out another online brokerage instead.