CrowdStreet 2023 Review: Invest in Commercial Real Estate
Our review of CrowdStreet looks at this marketplace for investors who want to add commercial real estate to their investment portfolio.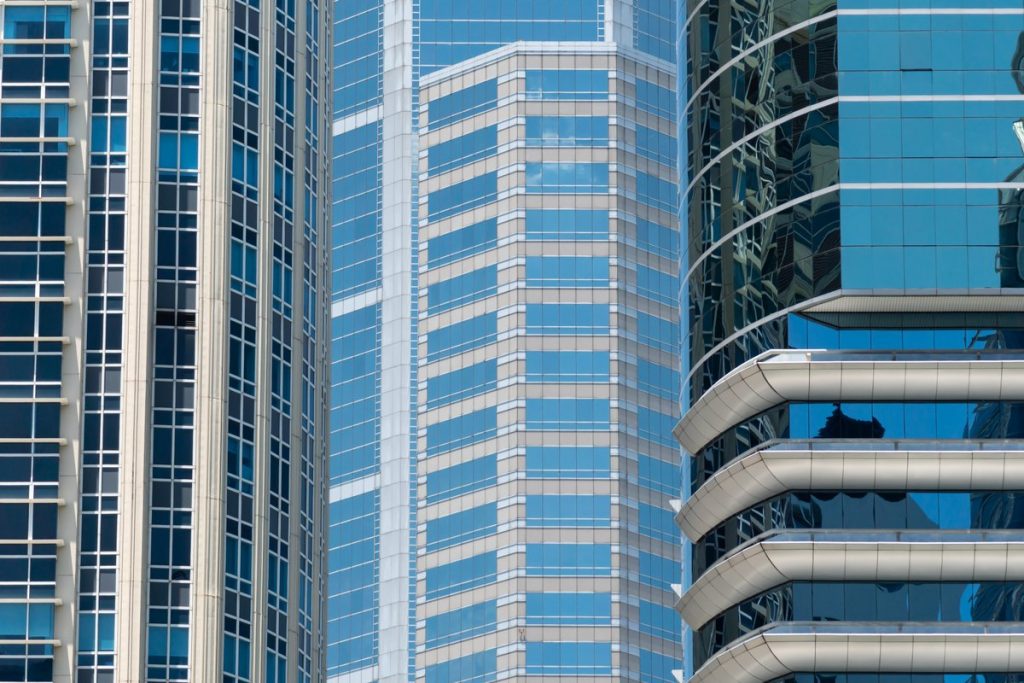 If you want to diversify your investments, real estate could be a great fit.
Investing in property can be a hedge against inflation. And with CrowdStreet, it's easy to add real estate to a portfolio.
CrowdStreet offers online real estate investment without having to own property directly. It's part of the growing real estate crowdfunding industry.
Traditionally, you might look to companies like Fidelity or Vanguard to invest. CrowdStreet doesn't work exactly the same way.
This isn't a brokerage account, per se. But investing here could make sense if you're interested in commercial real estate.
Want to know more? This CrowdStreet review offers a close-up look at how the platform works.
CrowdStreet is good for…
Accredited investors
Individuals who have at least $25,000 to invest
Investors who want to diversify with commercial real estate
Individuals who are interested in managed portfolio investment options
Types of Accounts Offered
There are two ways to invest with CrowdStreet:
Individual investment account (taxable)
Self-directed IRA (Individual Retirement Account)
Self-directed IRAs follow the same tax rules as traditional IRAs. But you're in charge of choosing what to invest in.
You can open either type of account if you're an accredited investor.
An accredited investor meets certain guidelines set by the Securities and Exchange Commission (SEC). Specifically, that means:
Have an earned income of $200,000 or more for the last two years (or $300,000 if you're married)
Net worth of $1 million or more (excluding the value of your home)
The rules are either-or. You can qualify as accredited if you meet the income or the net worth test. But you don't need to meet both.
What if you're not an accredited investor?
In that case, you won't be able to open a CrowdStreet account.
There are, however, other real estate crowdfunding platforms to choose from, like YieldStreet. And some do allow nonaccredited investors. So that might be worth looking into.
Investment Options
CrowdStreet specializes in offering commercial real estate investments to accredited investors.
Some of the property types CrowdStreet offers access to include:
Hotels
Multifamily apartment buildings
Medical offices
Industrial warehouses
Storage units
Mixed-use buildings
Office buildings
There are three different ways to invest in real estate with CrowdStreet.
1. Diversified funds
Diversified funds let you invest in multiple properties with a single investment. That's good for two reasons.
First, it's an easy way to diversify.
Diversification matters for balancing risk in a portfolio. Having different types of properties in different geographic areas can help with managing risk.
If one property doesn't do so well that could be balanced out by the other properties in the fund. It's the same as investing in mutual funds or exchange-traded funds.
Second, CrowdStreet funds make it easier to buy in.
The minimum investment for most deals on the platform is $25,000. Some can go as high as $100,000.
By choosing diversified funds instead, you can take your $25,000 and spread it across different property types or geographic areas.
2. Individual offerings
If you'd rather choose individual investments, you can do that with CrowdStreet.
The platform makes individual deals available to investors. Again, the minimum investment usually starts at $25,000.
Choosing single deals could make sense if there's a specific property you want to target.
For example, if you have your eye on a hotel property that isn't offered in a diversified fund you could invest in it directly.
This can raise your risk profile. But it could lead to bigger returns if your bet pays off.
3. Tailored portfolios
Real estate investing can be profitable. But you do need to know a thing or two about how the market works.
If you'd like expert help with building a portfolio, CrowdStreet offers that.
Tailored portfolios are offered through the Private Managed Account service. You need at least $250,000 to get started.
With managed investing, you tell CrowdStreet advisors about your goals, needs, risk tolerance and time horizon for investing.
They use that information to create a custom portfolio using offerings from the CrowdStreet marketplace.
Managed portfolios
CrowdStreet does have managed portfolios through the Private Managed Account service.
The advantage of managed portfolios is that you don't have to choose what to invest in. CrowdStreet does it for you.
There are fees for this service. But they could be worth paying if you don't want the hassle of deciding how to invest.
Management Fees: What's the Cost?
When you invest at a brokerage the fees typically revolve around commissions.
So you might pay $0 to trade stocks or ETFs, for example. But a fee might apply to trade mutual funds or options.
Crowdfunding platforms work a little differently.
The platform can charge fees. But so can deal sponsors. These are the entities that offer investment deals.
Here's what you'll pay for CrowdStreet.
Platform fees: None
Sponsor fees: Varies from deal to deal
CrowdStreet fund fees: Typically 0.5% to 2.5%
There's no cost to create an account and use the platform.
But, you will pay fees to invest in CrowdStreet funds. That's similar to the expense ratio that apply to mutual funds and ETFs.
In terms of sponsor fees, there's no set figure. Sponsors can decide how much to charge investors in fees.
These fees are usually based on what the sponsor pays to acquire and maintain properties.
And if you decide to use the tailored portfolio option, there are fees for that as well. The cost varies based on the type of investment.
Online and Mobile Experience
CrowdStreet offers a website and a mobile app.
Both make it easy to open an account, check your portfolio and make new investments.
The website is user-friendly and easy to navigate. It's organized in a way that makes it easy to find the information you need.
And if you need help, you can contact customer support via an online form.
Research and Investing Tools
Crowdfunded real estate investments can be complex. So CrowdStreet aims for transparency in explaining how offerings work.
That includes explaining:
How and why deals are chosen
How properties are vetted
What the risks of investing in a deal are
Potential return profile of the investment
Targeted investment period
Investors can visit the CrowdStreet marketplace to research and compare properties.
You can look at a deal's financial documents if you want to dig into the numbers. And sponsors offer live webinars explaining the finer points of each investment.
Overall, CrowdStreet does a good job of keeping investors informed. And that can help you make smarter decisions about what to invest in.
Should You Invest With CrowdStreet?
CrowdStreet has both pros and cons for investors.
On the pro side, the things that set CrowdStreet apart include:
Wide variety of real estate investments
Diversified funds for simplified investing
Tailored portfolios
Transparency
User-friendly website and mobile app
There are, however, a couple of drawbacks to keep in mind.
The first is the $25,000 minimum that's required for most investments.
There are other real estate investment platforms that let you get started with $500 or $1,000 instead. If you don't have a lot of money to invest now, then CrowdStreet may be out of reach for the time-being.
The other obstacle is the accreditation requirement for investors. If you're not an accredited investor then you won't be able to invest here at all.
Overall, CrowdStreet could be worth a look for investors who meet the minimum investment threshold and accreditation guidelines. Remember to compare investment options, fees and minimums at other platforms before deciding where to invest.