Ellevest Robo-Advisor Review 2023: Investing Designed for Women
Our review of the Ellevest robo-advisory service looks at the costs, investment strategies, and educational tools designed to help women build wealth.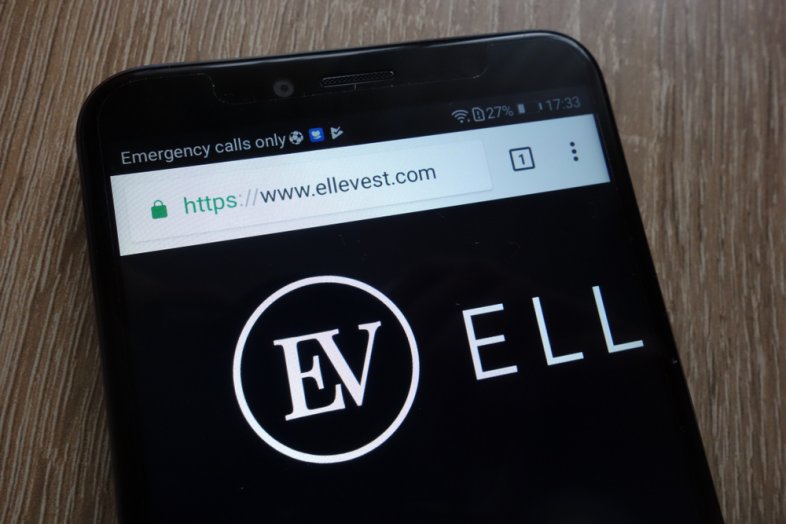 Robo-advisors make investing more accessible and simpler by letting you build a portfolio completely online. 
Ellevest is a robo-advisor platform that's designed by women, for women who want to invest in their financial goals. 
What makes Ellevest different from other robo-advisors is how it builds a portfolio. The platform takes into account factors that are unique to women investors. 
For example, the platform's algorithm considers things like living longer and the gender pay gap when making recommendations.
There are three ways to invest, based on your goals and financial situation. 
That said:
While Ellevest is geared toward women, anyone can invest. But it may or may not be right for you. 
We've reviewed this robo-advisor in detail to help you decide whether Ellevest is the best place to invest your money. 
Ellevest is good for:
Women who are just getting started with investing.
Investors who are interested in making an impact.
Individuals seeking low-fee investing online.
Investors who need to roll over a workplace retirement plan. 
Types of Accounts Offered
Ellevest supports several different account types for investors. The options include:
Individual taxable investment accounts
Traditional individual retirement accounts
SEP IRAs if you're self-employed or run a business
There's no option for trust accounts or college savings accounts. 
But you can roll over retirement accounts to the platform.
Ellevest currently accepts rollovers from:
401(k) plans
403(b) plans
Traditional IRAs
Roth IRAs
SEP IRAs
If you have an account to rollover, Ellevest will connect with your current plan manager to get the process started. 
Different Ellevest Accounts
There are four options for investing with Ellevest:
Ellevest Essential
Ellevest Plus
Ellevest Executive
Private Wealth
Ellevest Essential or Ellevest Plus
If you're just starting to invest, Ellevest Essential might be right for you. 
With this account tier, there's no minimum to invest. You pay a flat fee monthly fee of only $1/Month for membership. 
To create your portfolio, you answer a few questions about:
your age
your income
investing preferences
Ellevest does the rest. 
You can withdraw your money at any time and Ellevest won't charge a penalty.
Note:
The IRS may penalize you for withdrawing money from tax-advantaged accounts before age 59.5.
You can earmark some of your money on the platform as an emergency fund. You won't pay any fees for the money you keep in your emergency stash.
Upgrading to Ellevest Plus for a $5/Month fee adds access to Retirement services, such as help with rolling over into an IRA and managing your money for you and make adjustments as you get closer to retirement.
Ellevest Executive
The Ellevest Executive account is designed for women and other investors who have more assets to invest.
There is no minimum balance to get started with Executive.
Like the Plus account, you'll pay a flat fee to invest, but the fee is slightly higher at $9/month. 
Your investment options are guided by your earnings power, savings, age, education level, and gender.
As an Ellevest Executive member, you have access to Ellevest's certified financial planners and executive coaches at a discounted rate if you need investing help.
Ellevest Private Wealth
Wealth management services are available to high net worth investors who use the platform. 
To get started with Private Wealth, you'll need at least $1 million in investable assets. 
Your portfolio is tailored for you by an Ellevest wealth management professional, rather than being determined by an algorithm. 
Investment Options
Ellevest offers numerous ways to diversify. Portfolios are primarily built around low-cost exchange-traded funds, though there are other options. 
When you invest with an Ellevest Digital or Premium account, you can get exposure to:
Small-, mid- and large-cap domestic value stocks
Small-, mid- and large-cap domestic growth stocks
International developed market stocks
Emerging market stocks
High-yield, intermediate and short-term bonds
High-yield, intermediate and short-term municipal bonds
Treasury Inflation Protected Securities
International developed bonds
International emerging market bonds
U.S. emerging market bonds
Cash
U.S. real estate
International real estate
As you can see, there are a lot of choices. Being able to invest in real estate is unique since many robo-advisors don't offer that. 
What you're actually investing in is a real estate investment trust (REIT). 
These REITs own and manage properties, passing the benefits along to investors as dividends. Ellevest offers real estate exposure through Vanguard REIT ETFs. 
Within some of these categories, you also have the option to invest for impact. 
Impact funds offered through Ellevest focus on three key areas:
women in leadership
sustainability
community development.
The goal is to invest in companies that positively impact women on a global level. 
Fees
You will not pay a management fee to invest with the platform.
The amount of the fee depends on whether you have a Essential, Plus, or Executive membership account. 
Ellevest Essential has a fee of $1/Month. 
Ellevest Plus has a fee of $5/Month.
Ellevent Executive has a fee of $9/Month.  
That fee doesn't include the underlying management fees associated with your investments. Specifically, that means the expense ratio for any fund you're invested in. 
According to Ellevest, those fees can range from 0.05% to 0.19% annually. 
Aside from that, fees are minimal. Ellevest charges no penalty for withdrawals, no transfer fees and no fees to maintain your emergency fund on the platform. 
The Ellevest Advantage: Investing That's Women-Focused
The key selling point for Ellevest is that it challenges the way investing has always been done. 
The platform's creators recognize that women have different needs when it comes to building a portfolio and planning for retirement. 
For example, living longer than men means your money needs to last longer. And earning less than men means women have to invest in a way that makes up for the pay gap. 
The algorithm Ellevest uses factors those kinds of things when making investment recommendations. It speaks to the unique challenges women face, something other robo-advisors don't necessarily do. 
Does that mean men can't invest with Ellevest?
Not at all. 
The algorithm takes gender into account for every investor who uses the platform. So anyone who chooses to invest with Ellevest gets customized advice.
Online and Mobile Experience
Design-wise, the Ellevest website is fairly easy to navigate and it only takes a few minutes to open your account online.
Once you've got your account set up, you can view your accounts and see how your investments are performing.
You can make changes, such as opting to invest in an impact portfolio, get started with an IRA or 401(k) rollover or manage your emergency fund. 
With the mobile app, you can:
Review funds in your accounts
Check your balances to see if you're on track to meet your goals
Schedule transfers in or out of your account
Schedule deposits
Set investment and financial goals
Note:
The Ellevest mobile app is currently only available for iOS users. There is no Android version (yet).
Research Tools
If you're a newer investor, you might have a lot of questions about investing. 
Ellevest doesn't offer a lot of research tools but they do give you access to something else: the Ellevest Concierge Team. 
This is a team of investing specialists who can answer your basic questions about things like rollovers or tailoring investments to your goals. This service is available for Ellevest Digital members. 
Ellevest Premium members can get one-on-one guidance from one of Ellevest's certified financial planners. 
At the Private Wealth level, members work hand in hand with a dedicated advisor to mold their investment plan. 
Should You Invest With Ellevest? 
There are some great reasons to consider making Ellevest your robo-advisor of choice. 
If you're a woman who's looking to invest, you might appreciate Ellevest's unique approach to portfolio-building. The platform is also good for investors who don't have a lot of money to get started. 
Automatic rebalancing is a nice feature that you don't always find with other robo-advisors. Ellevest reviews your portfolio automatically, then readjusts your asset allocation to keep you on track with your goals. 
One area where the platform falls short is a lack of tax-loss harvesting. 
Tax-loss harvesting can help you minimize the amount of taxes you owe on your investment gains. This isn't included for Ellevest users. 
The number of investment options could be viewed as a pro or a con, depending on your perspective. Ellevest gives you more ways to invest than some platforms but you might be overwhelmed by just how many choices there are. 
Bottom line:
Ellevest is worth considering if you want a robo-advisor that addresses the needs of women or that has a low minimum investment requirement and simplified fees.
If you're interested in tax-loss harvesting, you may want to consider another robo-advisory service.