Firstrade Brokerage 2023 Review: Best for Unlimited $0 Online Trades
Our review of Firstrade brokerages looks at the investment options, account types, commissions and fees, and investing tools available.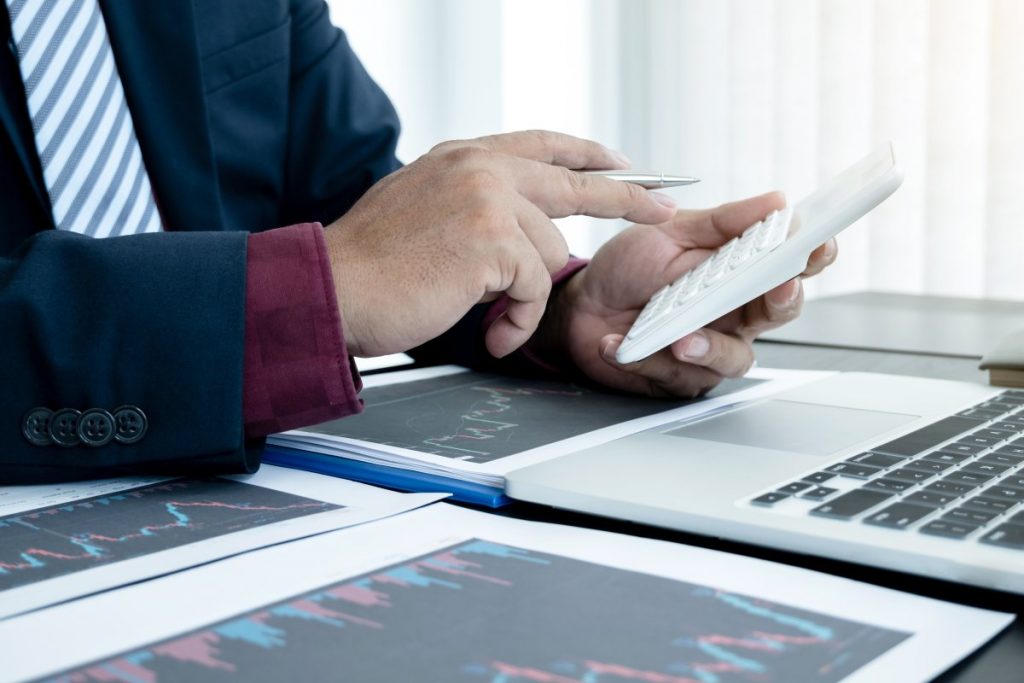 Investing can help you grow wealth for the long-term. But paying fewer fees to trade stocks or other securities might be a priority. 
Firstrade is one online brokerage you might consider for commission-free trades. This low-fee platform lets you trade stocks, ETFs, options and other securities easily and conveniently. 
Compared to other online brokerages like Vanguard or Fidelity, Firstrade manages to be highly competitive with its low fees. It also offers a solid range of investment options. 
If you're ready to switch brokerages or open your first online trading account, there are some great reasons to consider Firstrade. But is it the right brokerage for you?
Dive into our Firstrade brokerage review to learn what it's all about. 
Firstrade is good for…
Investors who want to trade stocks, ETFs and other securities commission-free
People who a streamlined and easy to use trading platform
Investors who want access to professional-grade analysis tools
People who want to open brokerage or retirement accounts to trade
Firstrade Brokerage Pros & Cons
Types of Accounts Offered
With Firstrade, you can open an individual brokerage account or a joint one. 
There's no minimum deposit required to open an account. That's a plus if you're a new investor and don't have a lot of cash to start investing. 
You can open a joint or individual brokerage account online in minutes. Besides that, Firstrade also offers these account types: 
Traditional and Roth Individual Retirement Accounts
SIMPLE IRAs
Custodial accounts for minors
Limited partnership accounts
General partnership accounts
Sole proprietorship accounts
LLC accounts
Corporate accounts
Trust accounts
Profit sharing plans
Money purchase plans
Cash management accounts
That's a lot of options but there is one account type missing: individual 401(k) plans. 
If you're self-employed or own a business, you can set up a SEP or SIMPLE IRA for retirement. But if you want to open a solo 401(k) you'll have to check out another brokerage. 
But, a cash management account is something you won't always find at other brokerages. 
This type of account lets you spend and trade from the same account. It comes with a debit card and has no setup free or annual fee. There is a $25,000 minimum equity balance, however, to have this account. 
Since this Firstrade review is all about the brokerage accounts, let's take a closer look at how they work. 
Are There Different Account Tiers?
Some online brokerages give you the option to open accounts at different tiers. 
For example, there may be a lower account tier for balances below a certain amount. As your assets grow, you can jump to the next account tier.
The benefit of that is usually reduced pricing. And it's more common with robo-advisor platforms that do your trading for you. 
At Firstrade, there are no account tiers.
You can open a brokerage account to trade, regardless of how much or how little you have to invest. 
That's a good thing because it means you don't have to keep up with multiple pricing plans. Instead, you benefit from Firstrade's low-cost pricing structure. 
And of course, you can open more than one type of account if you like. 
For example, you could have both a taxable brokerage account and an IRA through the platform. Having multiple accounts can help you diversify your investments and manage tax liability on your investments. 
Investment Options
Firstrade is like other online brokerages, offering plenty of ways to invest. 
Depending on your risk tolerance, timeline for investing and goals, you can build a portfolio that includes: 
Individual stocks
Exchange-traded funds (ETFs)
Mutual funds
Options
Fixed income investments, such as bonds and certificates of deposit
A couple of things you won't see here are cryptocurrency and futures. Firstrade doesn't offer either one. 
You may see that as a disadvantage if you're interested in investing in crypto or trading futures.
Now:
If your strategy revolves mostly around stocks, mutual funds, and bonds it may not matter as much. 
Something else worth pointing out is that Firstrade only offers domestic stocks. If you want to add some foreign companies to your portfolio you'll have to look for another brokerage to trade those.
Fees
Fees can make a big difference when trading securities. The lower the fees, the more of your returns you get to keep. 
Here's a glance at the fees Firstrade charges.
Firstrade brokerage trading fees
| Investment options | Trading fee |
| --- | --- |
| Stocks and ETFs | $0 commission |
| Mutual funds | Free |
| Options | $0 + $0 contract fee |
| Fixed income | Pricing determined on a Net Yield Basis |
Overall, Firstrade is one of the best online brokerages for sidestepping fees. 
You can trade stocks and ETFs online with no commission fee at all.
Furthermore:
While most online brokerages charge a contract fee for options, Firstrade doesn't. 
The only time you'd be looking at higher fees is if you need a broker's help to trade. 
The broker-assisted trade fee is $19.95 for stocks, ETFs and mutual funds. If you're trading options it's also $19.95 with a $0.50 contract fee. 
Are Tax-Loss Harvesting and Automatic Rebalancing Included?
When comparing online brokerage accounts, you might be interested in whether tax-loss harvesting and/or automatic rebalancing are included. 
Both of these can help with making your portfolio more efficient. 
With tax-loss harvesting, for example, you're selling off the losers in your portfolio to offset gains. This can help minimize your tax bill when it's time to report investment gains. 
Rebalancing periodically can help you stay on top of risk and keep your portfolio aligned with your goals. 
At some brokerages, you can get one or the other (and in some cases, both) included with your trading account. But Firstrade isn't one of them. 
That means:
If you want to rebalance or harvest losses, you'll be responsible for executing such strategies yourself. 
Online and Mobile Experience
Firstrade offers an online trading platform and a mobile app for investors. 
When you create an account, you'll have access to a personalized dashboard. You can see your investments at a glance and make trades through the website. 
You can also check out the latest market news and headlines to help with making trade decisions.
If you'd rather trade on the go, you can download the Firstrade app for Android and Apple devices. 
The mobile app features smart menus to help with making faster trades. You can create watchlists, use advanced strategies for options trading and access Firstrade research. 
Overall, desktop and mobile trading are easy and convenient. Neither platform has all the bells and whistles you can find with some online brokerages. 
But that's not necessarily a bad thing if you want a streamlined trading platform. 
And unlike some brokerages that charge a fee to access premium trading tools, Firstrade keeps both the website and mobile app fee-free. 
Research and Investing Tools
Having a library of research and investment tools at your fingertips is a good thing, especially if you're a DIY investor. 
Firstrade gives you plenty of tools you can use to build your portfolio, including:
Daily, weekly and quarterly video commentary on market trends
A market heat map that lets you see when stocks are trending bullish or bearish at a glance
A Securities & Industries tool that helps you analyze individual stocks across market sectors
Analyst reports and ratings from Morningstar
Advanced stock screeners
A database of fundamental data if you prefer a fundamental analysis approach
Regular market news and updates
Firstrade also has an online education center that's full of investing articles and resources. 
If you want to learn about stocks, explore how options work or get a handle on futures trading, there are articles and videos here to help. 
And if you need help from a live person, you can contact Firstrade via email, chat or phone. Phone help is available Monday through Friday, 8:00 am to 6:00 pm ET at 1-800-869-8800.
Should You Invest With Firstrade Brokerage?
This Firstrade brokerage review is designed to answer your most pressing questions about how this trading platform works. 
Whether you should invest with Firstrade may depend on what you want to trade.
If you're happy trading stocks, mutual funds, ETFs, options and fixed income, it could be a great fit. And with $0-commission trading across the board, it's hard to find a better brokerage where fees are concerned. 
You may want to look elsewhere if you're hoping to trade futures or cryptocurrency.
But overall, it's a good option to consider if you want to build an investment portfolio while keeping costs low. And if you can meet the minimum balance requirement, the cash management account is a nice add-on feature to have.