Interactive Brokers Brokerage 2023 Review: Best Priced for Advanced Investors
Our review of Interactive Brokers looks at account types available, investment options, trading fees, and investing tools that are better for advance investors.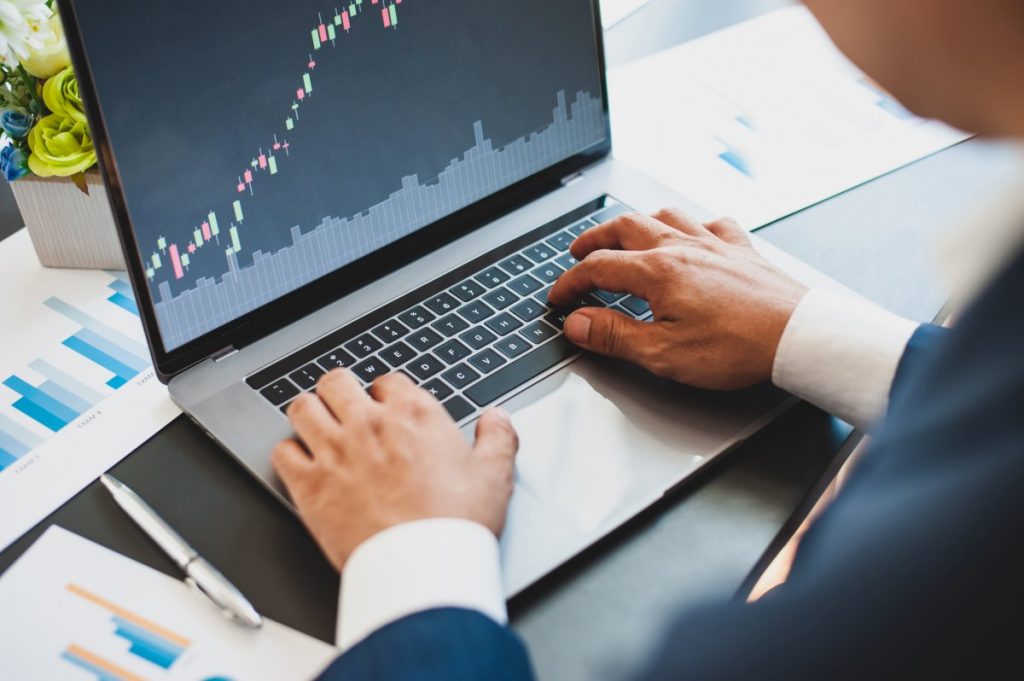 While there are plenty of online brokerages out there, some may fit your needs better than others. 
Interactive Brokers may appeal to you if you're looking for low costs, a wide range of investment options and advanced trading technology.
One thing that sets Interactive Brokers apart is its global approach to investing. You can invest in securities globally while funding your account and trading in multiple currencies. 
If you're a beginning investor, you may be wondering whether Interactive Brokers could work for you. And if you're an experienced investor, there are some good reasons to consider moving your accounts here. 
But before you decide to trade with Interactive Brokers, read our detailed review first to learn how it works. 
Interactive Brokers is good for…
Investors seeking low-cost trading options
People who want access to a wide variety of securities, including domestic and foreign securities
Investors who'd like to use advanced research and analysis tools
People who want to invest with no account minimum
Interactive Brokers Pros & Cons
Types of Accounts Offered
Interactive Brokers features multiple account types, starting with brokerage accounts. 
You can open an online brokerage account by yourself or with someone else. There's no minimum deposit required to start investing. 
You can open an account online, though it can take a few minutes to plug in all your information. 
If you're looking for more than just a brokerage account, you can also open these account types with Interactive Brokers: 
Traditional and Roth individual retirement accounts
Individual 401(k) accounts
Trust accounts
Custodial accounts for minors 
Partnership accounts
LLC accounts
Corporate accounts
That's a pretty extensive list, which is good if you want to open a taxable brokerage account and a retirement account with Interactive Brokers. 
Solo 401(k) accounts in particular are something you don't always find at other brokers. While bigger companies like Vanguard and Schwab offer them, they're harder to come by at smaller brokerages. 
If you're not sure what kind of account you need, Interactive Brokers has an online tool that can help you decide. 
For now, we'll focus the rest of this Interactive Brokers review on just the brokerage trading accounts. 
Are There Different Account Tiers?
Interactive Brokers is one of a handful of online brokerages that offers tiered accounts.
You have two options:
There's no minimum deposit for either one. And as far as investment options go, you have access to the same types of securities. 
What's different about IBKR Lite vs. IBKR Pro is the pricing. 
IBKR Pro accounts are designed for investors who trade more frequently. So the pricing is reduced based on the assumption that you'll trade at higher volumes. 
We'll dig into the pricing later in this review but the most important thing to keep in mind is how often you plan to trade. 
If you only trade stocks or other securities occasionally, an IBKR Lite account could be the best choice. 
But if you're a heavy day trader, then you may save more money on fees by choosing an IBKR Pro account instead. 
Investment Options
Interactive Brokers gives you plenty to choose from when investing, including some options you won't get with other brokers. 
For example, you can use an IBKR Lite or Pro account to invest in: 
Individual stocks
Options
Futures
Foreign currency
Precious metals
Bonds
Mutual funds
Hedge funds (available to accredited investors)
This is one area where Interactive Brokers really shines because there are so many investment options to choose from. 
If you want to build a diversified portfolio that includes domestic and international stocks, precious metals and forex, you can do it here.
Other brokerages like Vanguard, Fidelity and Schwab cover some, but not all, of these bases.
Are managed portfolios available?
In addition to do it yourself trading, you can also invest with managed portfolios. 
Managed portfolios are offered through InteractiveAdvisors. You can invest in dozens of prebuilt portfolios with as little as $100. 
There are two ways to choose your portfolio. 
You can either answer a few simple questions and let InteractiveAdvisors choose an asset allocation for you. Or you can pick one of the existing managed portfolios options. 
Similar to brokerage accounts, managed portfolios have low fees. The annual advisory fee is 0.8% to 1.5%, based on how often assets trade in your account. 
Managed portfolios could be a good choice if you want a professional touch. And you can still trade on your own with an Interactive Brokers brokerage account. 
Fees
As mentioned, Interactive Brokers has a more complex fee structure than other brokerages. Here's a brief look at how the fees work for IBKR Lite and Pro accounts.
Interactive Brokers trading fees
| Investment options | IBKR Lite | IBKR Pro |
| --- | --- | --- |
| U.S. exchange-listed stocks and ETFs | Commission-free | Fixed or Tiered pricing |
| Other stocks/ETFs | Fixed pricing | Fixed or Tiered pricing |
| Mutual funds | Fixed pricing | Fixed or Tiered pricing |
| Options | Fixed pricing | Fixed or Tiered pricing |
| Futures | Fixed pricing | Fixed or Tiered pricing |
| Forex | Tiered pricing | Tiered pricing |
| Bonds | Tiered pricing | Tiered pricing |
There is no minimum balance fee for either account tier. But you may pay a $10 monthly maintenance fee if your IBKR Pro account becomes inactive. 
Now:
Here's more on how Fixed and Tiered pricing work:
Fixed pricing
Fixed pricing means you pay a low commission per share or a set percent of trade value. With tiered pricing, the commission decreases as trading volume increases. 
So say you have an IBKR Pro account. You'd pay 0.005 USD per share for no transaction fee ETFs on the Fixed pricing plan. 
Tiered pricing
With a Tiered plan, you might pay as little as 0.0005 USD per share based on volume. 
It may seem confusing but the gist is this: the more you trade, the lower the fees.
So keep that in mind when deciding whether you want an IBKR Lite or Pro account. 
Tax Tools
Interactive Brokers doesn't offer tax-loss harvesting inside brokerage accounts. 
But there is a tool you can use to manage your tax liability. 
It's called Tax Optimizer and it's available in your Client Portal.
You can use this tool to:
Run real-time trade scenarios to see how it might affect your tax liability
Compare different methods for matching up losses with gains
View net profit and loss for the year
That's a helpful tool to have if you want to keep your tax bill for your investments as low as possible.
And if you're new to tax-loss harvesting, it can make it easier to figure out. 
Online and Mobile Experience
You can trade stocks and other securities online or through the Interactive Brokers mobile app. 
The Client Portal is your first option. Think of this as your personal investing dashboard. 
You can use the Portal to:
Get quotes
Place trades
Run the Tax Optimizer
View account balances
Run performance reports
It's an easy to use tool for all-around account management. 
If you want something more advanced, there's Desktop TWS. This trading platform is designed for more advanced traders and those who trade at high volumes. 
Some of the key features include: 
In-depth news
Technical research
Risk analysis tools
IBKR Mobile is the Interactive Brokers mobile app. With this app, you can do the same things you can with the Client Portal from your Apple or Android device. 
IBot lets you trade using text commands. You can use IBot inside Facebook Messenger, your Client Portal, with IBKR Mobile or Desktop TWS. 
IBKR Pro users who want to be able to write their own trading software can do that with IBKR APIs. Though this might be a bit more advanced than you need if you're a newer investor. 
Research and Investing Tools
Interactive Brokers doesn't skimp on research and investment tools .
Traders' Academy, for example, includes nearly 50 courses to help you learn the ins and outs of investing. 
Interactive Brokers also offers webinars, videos, a traders' glossary and live events to help fine-tune your investment knowledge. 
The tools and research cover everything from the basics to more advanced trading strategies and techniques.
In that regard, it outstrips competitor brokerages, though some of the information might be overwhelming to a beginner. 
Should You Invest With Interactive Brokers?
Throughout this Interactive Brokers review, we've pointed out the best features and the most important things to know. 
Whether Interactive Brokers is a good fit for you may depend on where you are in your investing journey.
If you're brand-new to investing, this platform can help you learn the things you may not know about investing. 
But, some of the research and account management tools can be a little intimidating if you're still covering the basics. And the pricing structure can be a little confusing at first glance as well. 
Overall, Interactive Brokers could be great for anyone who's looking for a robust trading platform with low fees.
Just be sure to take a closer look at IBKR Lite vs. Pro to decide which account tier is right for you.