The Easiest Ways to Invest in Real Estate
Learn about the easiest ways that you can begin investing in real estate, from rental income to participation in a real estate investment trust.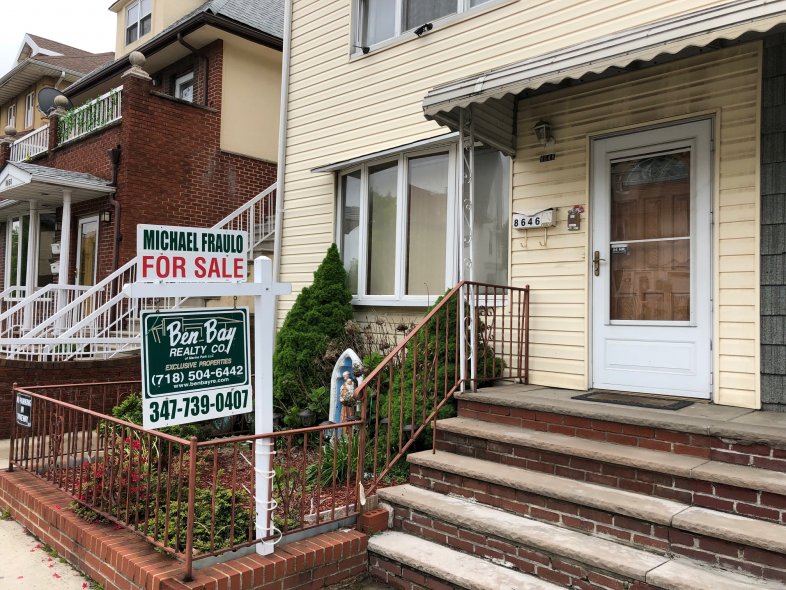 Real estate is a remarkably lucrative investment option right now.
Demand and home prices continue to rise, especially as fewer new homes are being built across the country.
Many people believe it to be an excellent way to build long-term wealth. 
However, no investment is a guarantee.
Real estate investing has significant risks and downsides, and it's important to keep them in mind before spending your hard-earned money. 
If you're wondering how to invest in real estate, here's how you can get started. 
How to Invest in Real Estate
When it comes to real estate investing, the term "easy" is relative.
Investing in real estate requires significant work and financial commitments, but there are some options that are more attainable than others.
If you're looking to start investing, here are four options for you.  
1. Buy Rental Property
If you're looking for a more hands-on investment approach, consider becoming a landlord. With this option, you purchase a property and find tenants for it.
The main goal:
Each month, you collect rental payments.
There are many different types of rental properties. You could buy residential single-family homes or condos and rent them out, purchase a whole apartment building, or even invest in commercial property and lease it out to businesses as office space. 
Owning rental properties can be very profitable.
According to ABODO, an apartment listing database, the average one-bedroom apartment in the United States rents for $1,025. In areas with high demand, like New York and San Francisco, a small apartment can rent for two or three times that number. 
However, becoming a landlord isn't for everyone.
To get started, you'll need to have a substantial amount of cash to cover the cost of a down payment on the property. And, you'll need to have enough money in the bank to cover maintenance and repairs that are needed.
As the landlord, you're responsible for making sure the building is safe and operating correctly; if there's any problems, you'll have to pay to fix them. 
You'll also have to handle finding and screening eligible tenants, which can be a costly and time-consuming process.
And, if they fall behind on their payments, you'll have to evict them, which means you may have to spend more time and money to go to court to get an eviction order. 
You can cut down on the amount of work you have to do by hiring a property management company. Such businesses handle everything for you, from maintenance requests to running credit checks on potential tenants.
However, hiring a property management firm can cut into your profits, decreasing your income.
2. Flip Houses
Television shows like Flip or Flop and Masters of Flip have made flipping houses incredibly popular, and it's easy to see why.
According to Zillow, the median home value of a house in the United States is $227,700. That's a 5.2% increase over the median home value just a year ago, showing how quickly the housing market is growing. 
For those willing to do some labor themselves and take a risk in return for a substantial reward, flipping houses can be an ideal investment strategy. 
When you flip a house, you buy a home cheaply and resell it — hopefully for a profit. Sometimes you may work with a real estate agent to buy a home and just let it sit as the market improves and drives its price up.
But in most cases, you'll look for homes in need of repairs or cosmetic updates, make the necessary changes, and sell it. If you're successful, you can make thousands of dollars in profits in a very short period of time. 
Flipping homes can help you earn a lot of money, but there are risks involved.
You'll need enough cash on hand to qualify for a mortgage and pay for necessary repairs.
Unless you're very handy and skilled, you'll likely need to hire professional contractors, which can eat into your profits. And you may find more substantial problems, such as issues with the roof or foundation, than you anticipated, which can be a costly surprise. 
Once the repairs are done, it can take weeks or even months to sell the home. During that time, you're still paying for the mortgage and upkeep of the property.
In some cases, you may not be able to sell the property at a profit, and you may actually lose money. 
Another thing to note is that there are additional dangers associated with flipping foreclosures or short sales, which are often appealing because of their rock-bottom prices. But many short sale agreements will have clauses that restrict you from reselling the property right away. 
Short sales and foreclosures are also sold on an "as-is" basis, and the necessary repairs may not be visible to the naked eye.
What may look like a solid investment may need thousands of dollars' worth of essential repairs.
3. Invest in REITS
Investing in real estate typically requires a significant commitment of both time and money to be successful.
You'll often have to do some hard labor on your own, and dealing with tenants or home repairs can be overwhelming. 
If being a landlord or flipping homes doesn't appeal to you, you have another choice that's more hands-off: invest in REITs. 
A REIT is a company that owns and manages real estate properties, such as apartment buildings or strip malls. T
here's no need to handle screening tenants or scheduling contractors; the REIT does all of that for you. 
Many REITs trade right on the stock market. You can buy and sell shares of REITs just like you would with any other stock investment. 
REITs are a great option for beginner investors, as you don't need thousands of dollars to get started. You can begin investing by purchasing a single share, and buy more as you save enough money. 
However, you don't get the same level of control that you'd have with being a landlord or flipping houses. That might be a plus for you, but those who prefer a more hands-on approach may opt for another form of investing, instead. 
4. Crowdfund Your Investment
If you want to be more involved than you could be with an REIT, but don't want to do all the work associated with being a landlord or flipping properties, crowdfunding with a platform like Fundrise may be for you.
With this approach, you pool your resources with other investors to invest in single-family homes, commercial buildings, or even hotels.
Depending on the platform, you can start investing with as little as $500. 
However, there are some downsides to keep in mind. For example, you will be one of many investors, so you won't have control over what happens to the property.
And, there's no guarantee that your investment will turn a profit.
Real Estate Investing and Taxes
Investing in real estate can be a smart way to earn money, especially as there are a number of tax advantages: 
Real estate depreciation
You can deduct the cost of buying or improving rental properties, including updates like adding carpeting, installing a wheelchair ramp, or replacing the roof.
1031 Exchange
If you want to defer paying capital gains taxes on an investment property when you sell it, you can take advantage of a 1031 Exchange by buying a like-kind property.
Mortgage interest deduction
You can deduct the interest you pay on your mortgage for your main home or a second house, as long as the mortgages total less than $750,000.
However, there are some things you should consider before investing.
If you have a rental property, your rents are taxable as income, and must be reported on your tax return. If you sell a house, you're subject to capital gains tax.
While there is typically a $250,000 or $500,000 exclusion, you're not eligible for that exclusion if the house was a rental property, you owned the property for less than two years, or you already claimed the exclusion on another home.
Conclusion
Investing in real estate can be incredibly appealing.
During a booming housing market, rental prices and new home sales tend to rise, so there's plenty of potential to make a lot of money.
However, investing your money in real estate always involves some risk.
Before you decide to become a real estate mogul, make sure you fully understand the pros and cons so you can make an informed decision.